Kendall Jenner Sued After Using Tupac, Biggie Photo On Shirts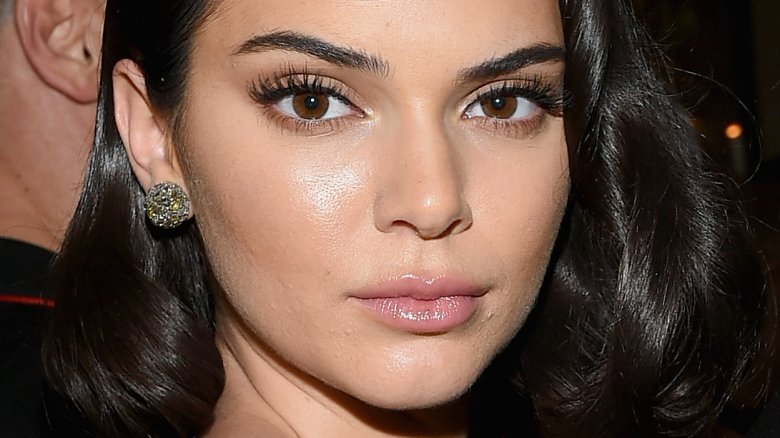 Getty Images
The Keeping Up With the Kardashians star must be so over 2017.
TMZ reports that Kendall Jenner's company has been sued for using a photo of rappers Tupac, Redman, and Biggie on a shirt. Photographer Al Pereira filed the lawsuit, alleging that the model did not have permission to use the image.
The shirt in question features Kendall's face superimposed overtop of the rappers.
Unfortunately for Kendall, this isn't the first time that she's gotten into trouble over her company's tees. As Nicki Swift previously reported, Kendall, 21, and her sister Kylie Jenner, 20, faced major backlash after they released a collection of "Rap v. Rock" t-shirts with their faces superimposed over the iconic rappers and rockstars.
"I am not sure who told @kyliejenner and @kendalljenner that they had the right to do this," Biggie's mother Voletta Wallace, who issued a cease and desist letter to the sisters, wrote on Instagram in late June 2017. "The disrespect of these girls to not even reach out to me or anyone connected to the estate baffles me. I have no idea why they feel they can exploit the deaths of 2pac and my Son Christopher to sell a t-shirt. This is disrespectful , disgusting, and exploitation at its worst!!!"
Sharon Osbourne, wife of rocker Ozzy Osbourne, also reacted to the shirts, tweeting out, "Girls, you haven't earned the right to put your face with musical icons. Stick to what you know...lip gloss."
Photographer Michael Miller even sued the Jenner sisters for using at least two of his photos on their shirts. He's reportedly seeking $150,000 per photo used.
Kendall and Kylie later responded to the backlash, posting a joint apology on their social media accounts. "These designs were not well thought out and we deeply apologize to anyone who has been upset and/or offended, especially the families of the artists," they wrote. "We are huge fans of their music and it was not our intention to disrespect these cultural icons in anyway."
The shirts have since been pulled from their website.
However, Kendall and Kylie's label has spoken out about the shirts, telling Sky News that there was "no infringement or violation of anyone's rights."
While we wait to see how the new lawsuit develops, read up on Kendall's other major 2017 controversy—that infamous Pepsi ad scandal.