Chris Pratt Was Living A Much Different Life Before He Got Famous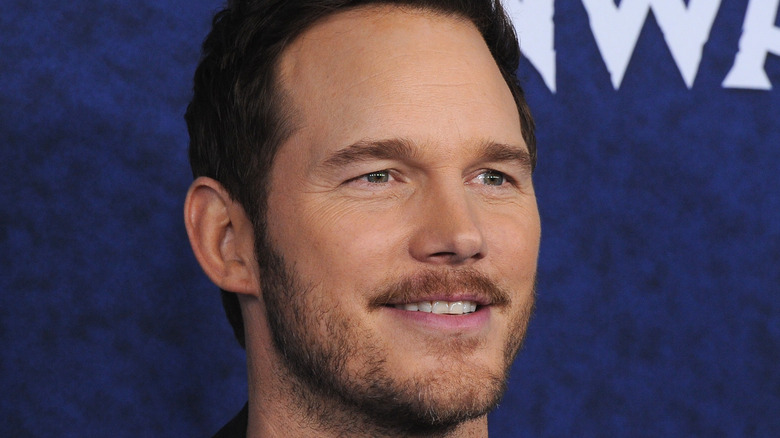 Albert L. Ortega/Getty Images
Chris Pratt is a popular American actor known for his roles in "Parks and Recreation," "Jurassic World," and countless other films. Born in Virginia, Minnesota, the actor first began focusing his career in television before shifting to fully working on movies, according to Brittanica. After landing his first role in the horror short "Cursed Part 3" in 2000, Pratt decided to chase his dream of becoming a full-time actor. He eventually was cast in a TV show called "Everwood" in 2002. 
The "Passengers" actor opened up to Vanity Fair in a 2017 interview about moving to LA and how "Everwood" ultimately changed his life. "I was an outsider, no connections, no nepotism, nothing, a complete foreigner to Hollywood," Pratt said. "[Everwood] went four seasons and was absolutely life-changing. That's when I became an actor, and that was the first time I'd ever got into money, real money."
While it seemed like the trajectory of his career was on the right track from the beginning, Pratt did not always have a plan when it came to his future. He dropped out of community college, and things were not exactly looking up.
Life before fame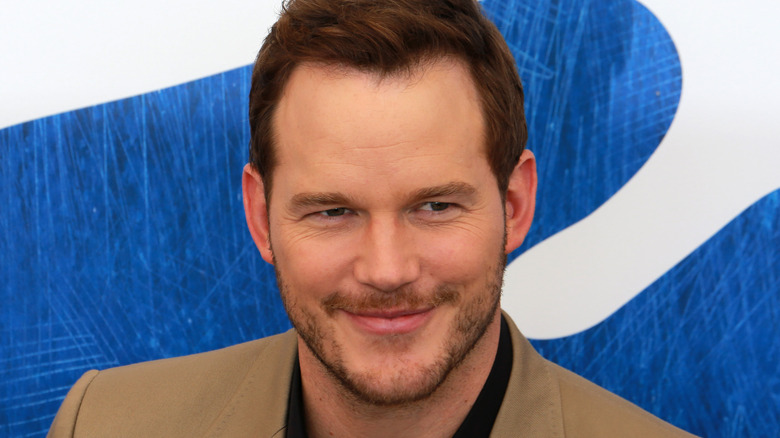 Matteo Chinellato/Shutterstock
Before Chris Pratt was acting in movies like "Avengers" and "Guardians of the Galaxy," he wasn't exactly on the track to stardom. In fact, after the actor dropped out of community college, he decided to move to Hawaii without any sort of plan, according to Brittanica. Pratt told Independent used to sleep in a tent or in a van on the beach and was practically homeless while residing in Maui in 2000. "It's a pretty awesome place to be homeless," he said. "It would be different if I lived on the streets of Chicago and ate garbage from a dumpster. We just drank and smoked weed and worked minimal hours, 15-20 hours per week, just enough to cover gas, food and fishing supplies. You know, it was a charming time."
He was working at Maui's Bubba Gump Shrimp Company waiting tables when he was eventually discovered by actor-director Rae Dawn Chong. Pratt was a big fan of Chong's work, and the two ended up chatting about the then-waiter's acting endeavors. On the spot, Chong offered Pratt a role in the ultimately never-released movie he was directing, "Cursed Part 3." Pratt isn't ashamed of his past, however, and has openly talked about the experience in several interviews. Pratt told Entertainment Weekly that he "lived the dream" while in Maui. So, what happened after he left Hawaii?
The road to stardom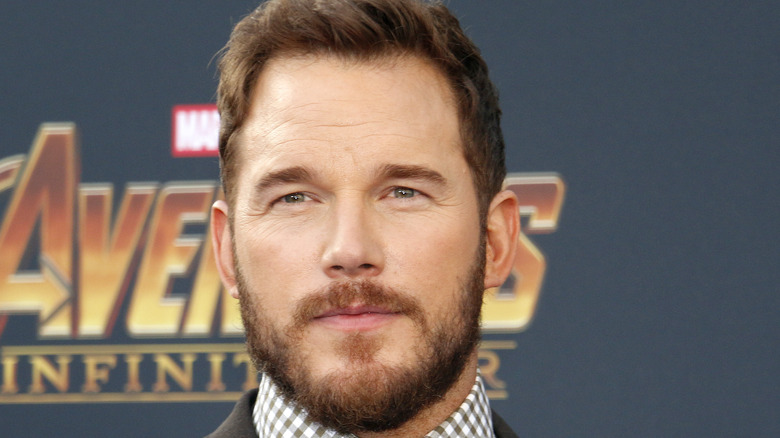 Tinseltown/Shutterstock
After Chris Pratt's conversation and experience with Rae Dawn Chong, everything changed. He ended up permanently moving to Los Angeles and was later cast for "Everwood" and the final season of "The O.C." Pratt was then cast for "Parks and Recreation" in 2009. The casting team was beyond impressed by him, turning him from a six-episode guest into a series regular. Despite his success in television, he had his sights set on being in movies next, according to Entertainment Weekly.
His dream of starring in movies took off with "Moneyball" in 2011 and led to even bigger roles in films like "Guardians of the Galaxy" and "Jurassic World," according to IMDb. Within no time, Pratt was in countless films and constantly working on new projects. Forbes then named him one of the world's highest-paid actors in 2017, with Pratt making $17 million that year. He even put on his executive producer hat the 2021 film "The Tomorrow War."
Pratt opened up to Men's Journal about producing. "It's truly been such a rewarding opportunity to stretch out of my comfort zone to take on a larger leadership role and grow in learning a side of the business I haven't experienced before," he said. "I'm excited for people to see what we've done on this one, the action scenes are incredible." As of this writing, Pratt is gearing up for the release of "Thor: Love and Thunder," and "Jurassic World Dominion." Despite his past, this actor is living proof that anything is possible.