Here's How Much Chris Pratt Is Really Worth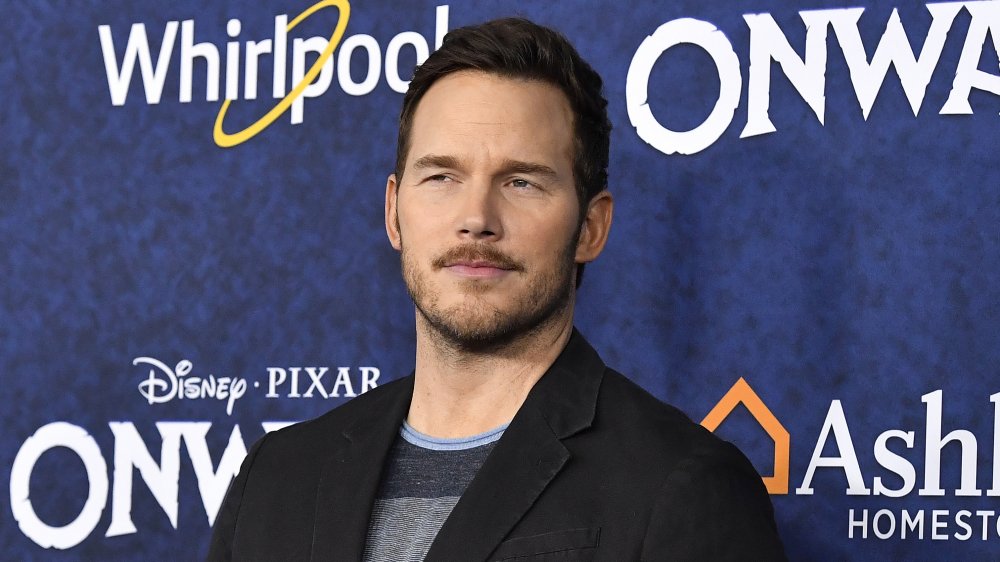 Frazer Harrison/Getty Images
Chris Pratt has come a long way since playing the sweet and simple Andy Dwyer on Parks and Recreation. In fact, according to Forbes, he is one of the highest-paid actors in Hollywood and his net worth just keeps on growing. He's worked hard for what he's accumulated, too. Pratt was discovered by actress and director Rae Dawn Chong when he was just 19 years old, homeless, and waiting tables at Bubba Gump Shrimp Company in Maui, per The Independent.
Although Pratt told the outlet that Maui was a "pretty awesome place to be homeless," he was cast in his very first role was in her horror film Cursed Part 3 after the meeting. He then went onto to play Harold Brighton "Bright" Abbott in Everwood and Winchester "Che" Cook on The O.C.'s fourth season, a role almost as iconic as Andy in Parks and Rec. 
According to his IMDb profile, he had a variety of film and TV roles between then and 2011, including Jennifer's Body, Wanted, Bride Wars, and the TV series The Batman. In 2011, he was cast on Parks and Rec and it was that role that really made Pratt a household name. He has gone on to star in a number of movies since then, most notably in lead roles in The Avengers, Jurassic World, and Lego Movie franchises — all of which have made him a ton of cash. 
Chris Pratt is one of the highest paid actors in Hollywood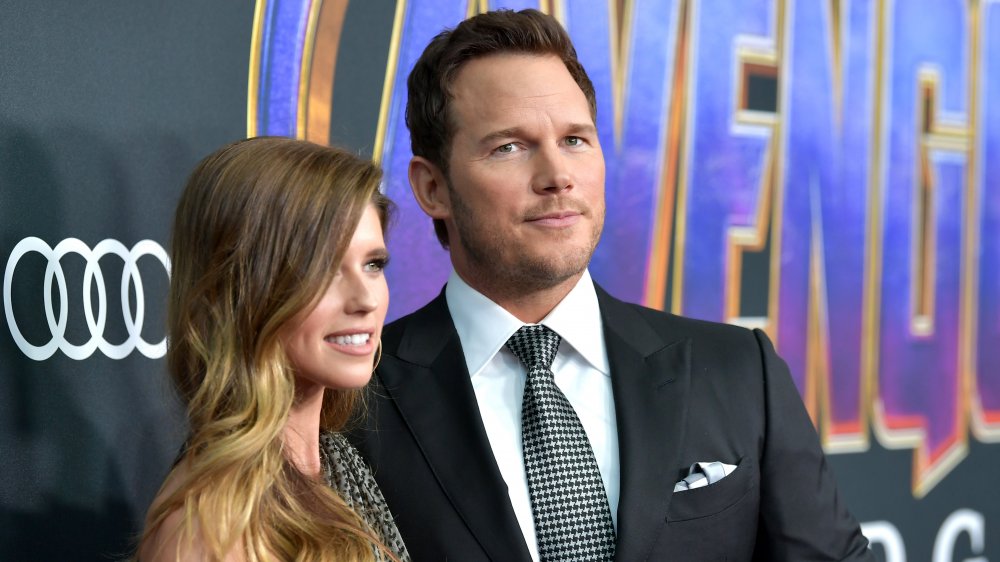 Amy Sussman/Getty Images
As previously mentioned, Chris Pratt was declared the 16th highest-paid actor in 2016 and that was before Avengers: Infinity War and Avengers: Endgame, for which he made upwards of $20 million each, per Forbes. According to Celebrity Net Worth, Pratt has a net worth of $60 million in 2020, and there's always more movies and brand partnerships coming down the pipeline for the actor.
Another Guardians of the Galaxy installment, another Jurassic World sequel, and a huge blockbuster called Tomorrow War are all upcoming releases the actor is involved in, as reported by GWT Daily, though release dates are still to be determined given the ongoing coronavirus pandemic. But no matter when they come out, Pratt is sure to gain from them. 
It's a good thing, too, as it was announced in late April 2020 that Pratt is going to have a child with second wife, Katherine Schwarzenegger, per People. The couple started dating in 2018 and wed in June 2019. Since then, expanding their family has been a priority for the two stars, especially since Schwarzenegger is reportedly very close to Pratt's first son, Jack, whom he had with ex wife Anna Faris in 2012.
Speaking of Faris, Pratt and the Mom actress have one of the most amicable divorce agreements in Hollywood... which also means he doesn't have to spend any of his hard earned money on spousal or child support, per Us Weekly. 
Chris Pratt's divorce settlement with Anna Faris was amicable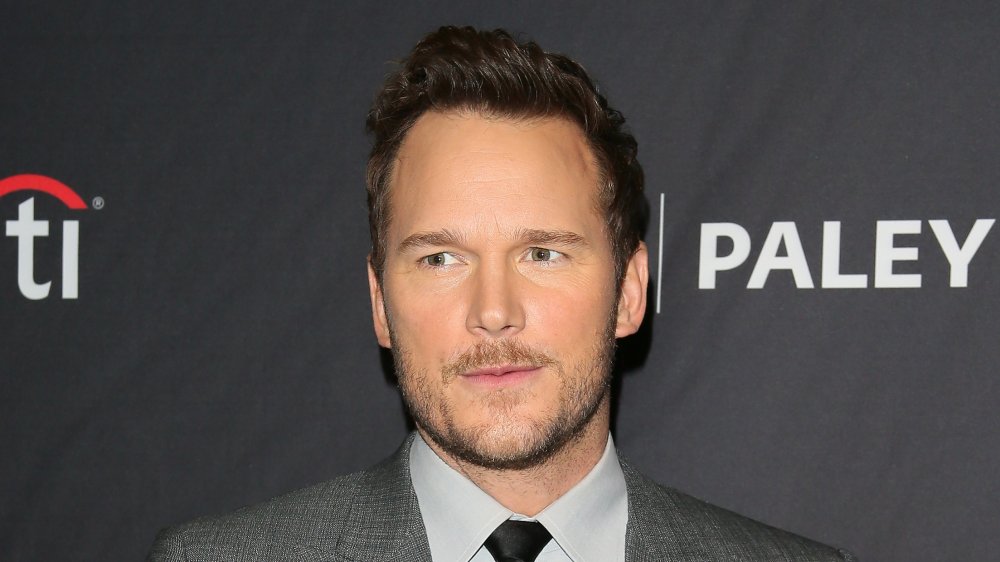 Jean Baptiste Lacroix/Getty Images
Just in case you're wondering, Chris Pratt's divorce from Anna Faris didn't set him (or her) back very much financially. While divorce is often expensive in terms of legal bills, Pratt and Faris decided that neither would pay the other spousal support, as laid out in the prenup they signed before their 2009 marriage, per People.
According to the settlement, they also don't pay child support for their son Jack. Instead, they keep a joint account for Jack's clothes, child care, tuition, and other expenses, which they each refund on a daily basis. They also switch off year to year as to who gets to declare Jack as a dependent on their taxes. Since then, the couple has been successfully co-parenting Jack and merging their two families.
Overall, Pratt has come a long way from being a homeless waiter in Maui and being so broke that he would use a knife to make his Reeboks bigger when he outgrew them as a teenager, something he recounted in an interview with The Independent. Now, he's in a great financial position in order to take care of Jack and his soon-to-come child with Katherine Schwarzenegger with all of his blockbuster movies and residuals from older television shows and movies.
His story is a true rags-to-riches tale and a testament to the fact that hard work — and a very lucky meeting at the Bubba Gump Shrimp Factory — can change everything.