The Reason Anna Faris Kept Her Engagement A Secret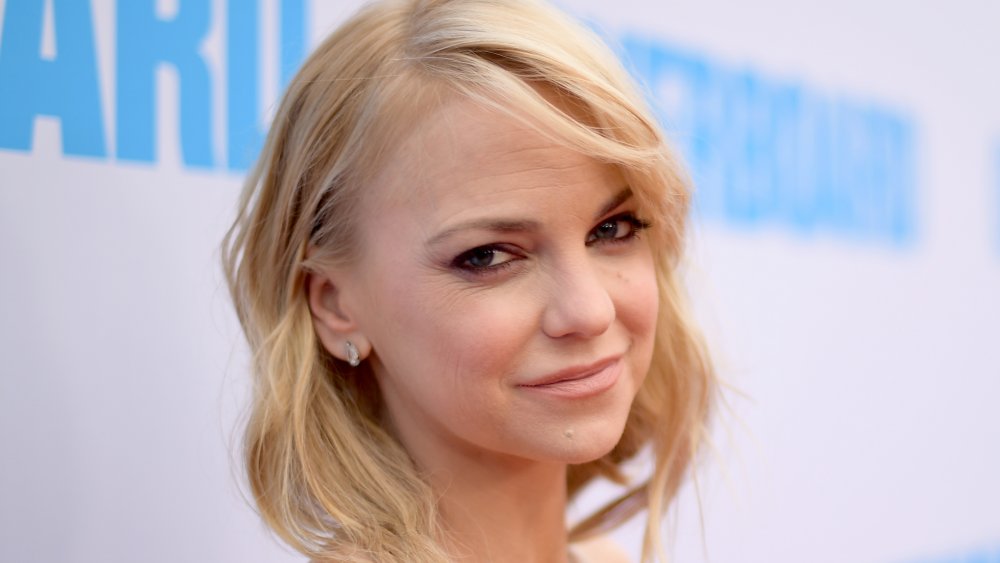 Matt Winkelmeyer/Getty Images
There are certain celebrity splits that — if only for a moment — shatter fans' illusion that everything in Hollywood is picture-perfect. When Anna Faris and Chris Pratt called it quits in August 2017, there were bold declarations on Twitter that "love is dead." Fans were invested in their eight-year marriage because the funny stars seemingly made the perfect match. When Pratt and FAris broke the news, they did so via a joint statement on Instagram: "We are sad to announce we are legally separating. We tried hard for a long time, and we're really disappointed. Our son has two parents who love him very much and for his sake we want to keep this situation as private as possible moving forward. We still have love for each other and will always cherish our time together."
If you're still sad about Faris and Pratt's split, wipe those tears away. First of all, it's been nearly three years. Secondly — and more importantly — both of them have moved on. Pratt wed Katherine Schwarzenegger in June 2019 and couldn't seem happier. (His ex-wife Faris even gave them her blessing when they got engaged.) The House Bunny star is apparently engaged too, but she kept the news under wraps. Why the secrecy? There are a few possible explanations for her choosing a much more private route, so grab your detective's hat and magnifying glass — it's time to investigate.
Anna Faris is letting her ring speak for itself
News broke that Anna Faris had started dating cinematographer Michael Barrett in October 2017. TMZ reported the pair met on the set of Faris' movie Overboard and began hanging out more off-set in September of that year. In early November 2019, Faris was first spotted with a giant diamond on her ring finger. Later that month, E! News claimed the actress had seemingly confirmed the news when she and Barrett were stopped by photographers in Los Angeles. When asked how they were doing, she said, "We're wonderful," and when the photogs congratulated the pair, she simply said, "Thank you" and that they're not yet ready for the "big day." Beyond those brief comments, Faris hasn't talked explicitly about the proposal or the engagement in any interviews.
Although she's kept mostly mum, Faris has become more comfortable flashing that diamond. Followers got an eyeful of bling when she shared an Instagram photo with actor Jason Biggs, who was a guest on her Unqualified podcast. It seems Faris is essentially letting her engagement ring speak for itself — without feeling the need to gush over her fiancé publicly or constantly post #ManCrushMonday photos of him on social media. That shows a level of comfort and security in her relationship that doesn't require external validation, which may explain the perceived secrecy. 
That said, she could have at least told her "mom" about it...
Even Anna Faris' 'mom' didn't know about the engagement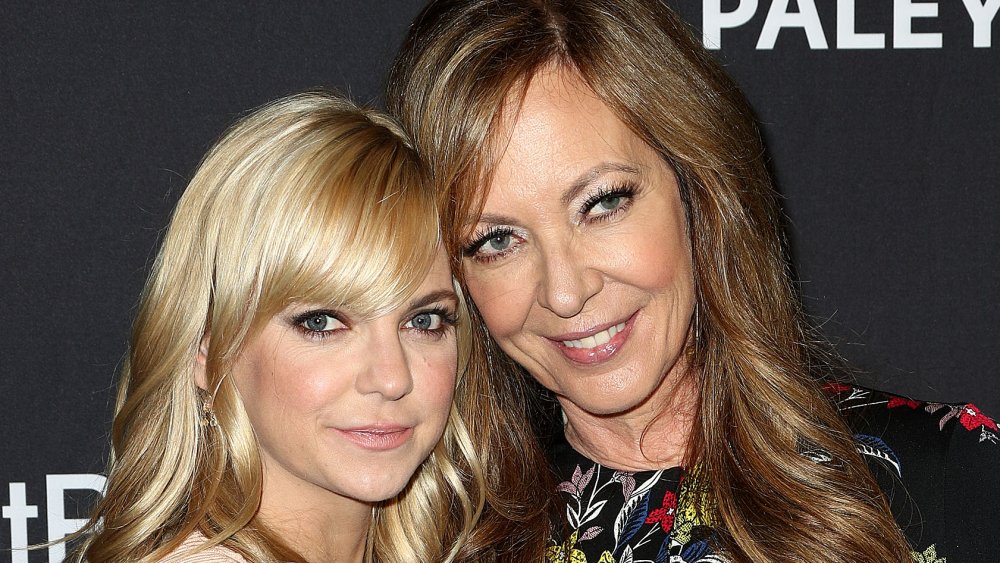 Frederick M. Brown/Getty Images
Allison Janney, who stars alongside Anna Faris on Mom, spilled the beans about Faris' engagement to Us Weekly in mid-January 2020. "I know she's been engaged for a long time. I kept it very quiet, I'll have you know! So, I celebrated with them a long time ago," Janney said. 
Even though Janney knew before the rest of the world, Faris and her beau weren't forthcoming about their plans. "I didn't know he was going to propose, but I saw the ring one day," Janney recalled. "I went into her room to work on lines [for the show], and then I was like, 'What is that ring on your finger?' ... I think she was waiting for everyone to notice. 'Oh, that's it,' and then ... yeah, it was fun." Considering she kept it a secret from her (on-screen) mom, Faris really isn't making a fuss over getting married.
When Faris and Pratt split, they emphasized in their joint statement that they wanted to "keep this situation as private as possible moving forward," so it's reasonable to assume that she's applying that same logic to her new relationship. She did divulge that she and Michael Barrett are doing "wonderful," so the low-key route is clearly working for them.