How Sofía Reyes Feels About Working With Women In The Music Industry - Exclusive Interview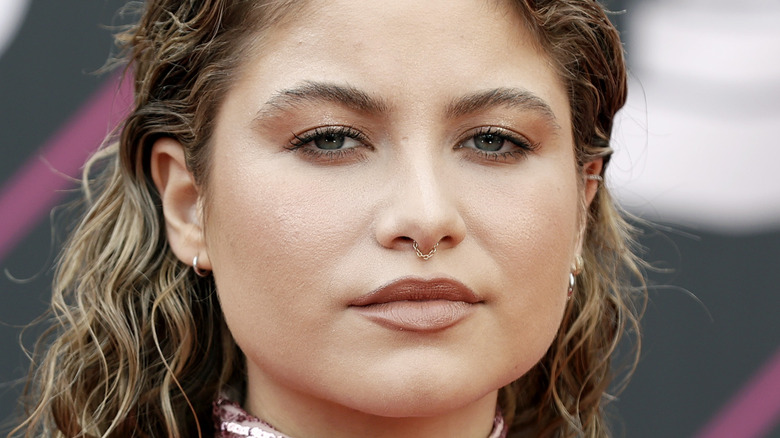 Arturo Holmes/Getty Images
Mexican star Sofía Reyes has been active on the music scene for over a decade. In that time, she's earned herself a number of hits and worked with a variety of megastars. In 2014, her breakthrough single "Muévelo" with Reggaeton rapper Wisin was the first of many exciting collaborations to come. Four years later, Reyes released one of her biggest songs to date, "1, 2, 3," with Jason Derulo and De La Ghetto, which boasts more than 687 million YouTube views for its music video.
After making fans wait five long years, Reyes finally dropped her long-awaited second studio album, "Mal de Amores," in February. "It took me six years to put the album together and it's a really fun album," she told Nicki Swift in an exclusive interview. "I definitely feel proud of myself and my team, everyone that was a part of this process and this journey. I love it. I feel like I got to try new sounds, explore new sounds, and find myself as a person, and as an artist through it."
Now that fans have been able to enjoy the album, Reyes admitted she has been receiving the reception she hoped it would get. "People are connecting with the album, which is beautiful," she explained. "I just came from Argentina and Colombia, I was in Chile as well, in Mexico City, and I was performing the songs, new songs even, for the first time and everyone was singing along with the lyrics. It's been a really good experience and a really good feeling. I feel very, very grateful."
Unsurprisingly, the "Idiota" hitmaker's album includes a range of collabs, some of which are with her female contemporaries.
Sofia Reyes has a lot of admiration for her female peers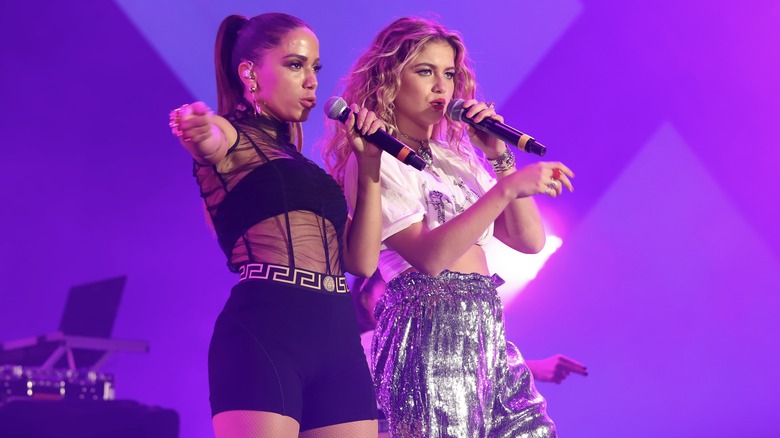 Medios Y Media/Getty Images
Sofía Reyes is no stranger to locking in collaborations, and she teamed up with her female peers on a couple of songs for her latest LP, "Mal de Amores." On the title track, she linked up with fellow Latin superstar Becky G, someone who she told Nicki Swift that she admires. "She's been in this career for a long time. She's even younger than me and I respect her. [...] I also wanted to work with her for years and I love her," Reyes explained.
Another banger on the record, "R.I.P.," features British singer Rita Ora and Brazilian powerhouse Anitta. The girl-power anthem along with its music video also went down a treat with listeners, racking up more than 203 million YouTube views and even won Video of the Year at the LOS40 Music Awards. "I got to know them even more during that shoot, they had great energy. They're the best," Reyes glowed about working with the duo on set. "I love how Rita ... she just ... you can tell she loves what she does. Anitta also has this amazing personality, which is also very authentic and very out there. And that's something that I appreciate and love about her," she added.
With an assignment set in her head, Reyes expressed was able to have her vision come to life and is proud of the outcome. "I wanted to do a song where I could put three different cultures and three different languages and prove that as women, we can just collaborate and it's very empowering," she shared. "I was able to do it with Rita and Anitta."
To learn more about Sofia Reyes' partnership with Fiesta Remix and find even more ideas for all your summer get-togethers, head to Tostitos.com/FiestaRemix.