What Was It Like For Actor Tom Hughes To Dive Into The Horror Genre? - Exclusive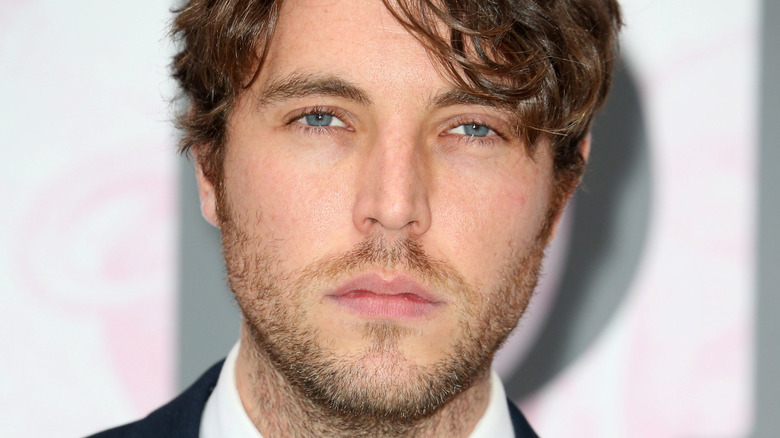 Cubankite/Shutterstock
If you've ever been in a movie theater or catching a film at home and have thought to yourself, "That role must've been so scary to take on," you're not alone. Some characters and story arcs that we see on screen are so incredible — not only in difficulty, but in execution — that while we may never personally have the experience of bringing a role to life, we're lucky to know a few people who have.
Perhaps one of the most daunting genres to undertake is horror, as the actors have to convey true, unfiltered fear that translates to the audience. Ahead of his film "Shepherd" hitting theaters, Nicki Swift had the opportunity to sit down with British actor Tom Hughes, who gave us an inside look into just how complex the genre can really be.
"Shepherd" follows the character Eric Black as he navigates a descent into paranoia while largely remaining cocooned on a Scottish island that truly feels like another world. The film is chill-inducing, and witnessing Black's unraveling is as jolting as it is an impressive feat on Hughes' part. While horror is not Hughes' usual go-to, the film presented the actor with an opportunity to bring honesty, vulnerability, and a true sense of fear to the screen. Luckily for us, Hughes dished about what the experience of truly embracing horror was really like.
Horror isn't Tom Hughes' usual genre of film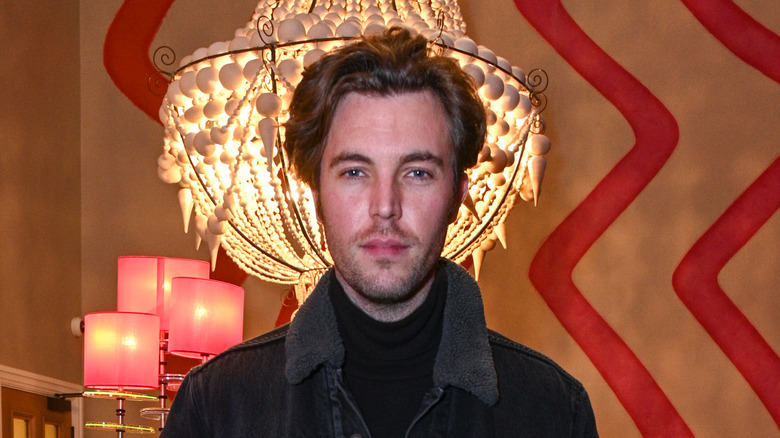 David M. Benett/Getty Images
While Tom Hughes is making waves due to his performance in "Shepherd," engaging with the horror genre isn't his typical wheelhouse. Previously, Hughes has performed in such works as historical drama "Victoria," comedy "Cemetery Junction," and sci-fi flick "Infinite." While he has certainly expanded his repertoire and engaged with varied genres, Hughes admitted during an exclusive interview with Nicki Swift that horror isn't his usual cup of tea. So what, then, drew the actor to the opportunities that "Shepherd" presented? Hughes admitted that it was the script — which he read while on vacation — that initially drew him in.
"I felt like there was a delicacy and an honesty, and a bravery about ... the script," Hughes told us. "I'm not necessarily per se your biggest go-to for kind of advice on horror movies. It's not really a genre that I'm necessarily drawn to, [but] for me, there really was a bit of a thrill of having this social realism at the heart of a horror film."
Hughes went on to share that he was not only drawn in by the tone of the script, but he quickly developed a relationship with his character, Eric Black. "I felt very empathetic towards Eric," the actor explained. "I wanted to bring his story to life. It really, the residue of having lived in his shoes for that hour and a half reading script really stayed with me. When I came back from holiday, I was determined to do it."
Starring in Shepherd pushed Tom Hughes into challenging territory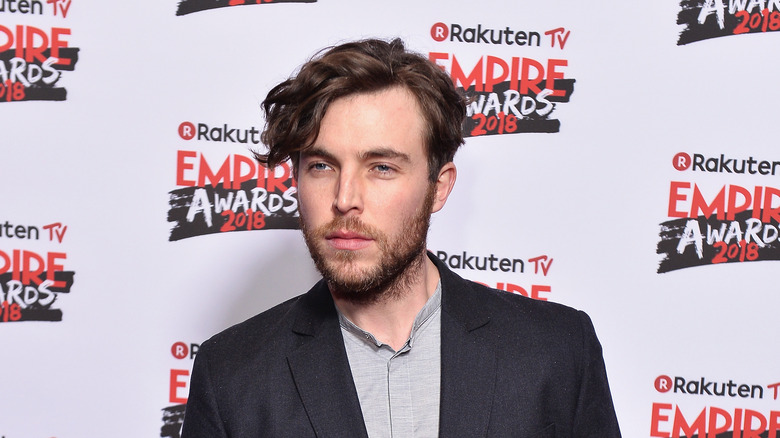 Jeff Spicer/Getty Images
While many actors often share that they feed off of one another to really sell a scene or storyline, Tom Hughes didn't have that benefit in "Shepherd." Not only did he have to bring the horror genre to the screen and really sell it, but he had to navigate the character arc largely without a costar. To say it was a challenging undertaking is an understatement.
"For the most part, for 90%, it was just me on my own trying to convey this story," Hughes explained. "From a technical perspective, that was a challenge as well. That took a bit of getting used to on all levels, because you realize all the complexity that you would want to show. All of the sensitivity of that portrayal that you would wish to put in there, you're having to pass that to an audience through gestures, breaths, internal thought."
The British actor further elaborated on the challenging dynamic, sharing that he tried to walk the line between realism and delivering boldly enough for the audience to catch on. "I spent the whole time going, 'Oh no, it's too subtle.' That was a thrill. It was a challenge," Hughes explained. "It was slightly discombobulating. I was delighted to take that challenge on. I'm aware not every actor gets the opportunity to try and tell that story on your own."
"Shepherd" will be in theaters on May 6 and available On Demand and Digital on May 10.