John Mayer Made An Eyebrow-Raising Joke About Going To A Fan's Hotel Room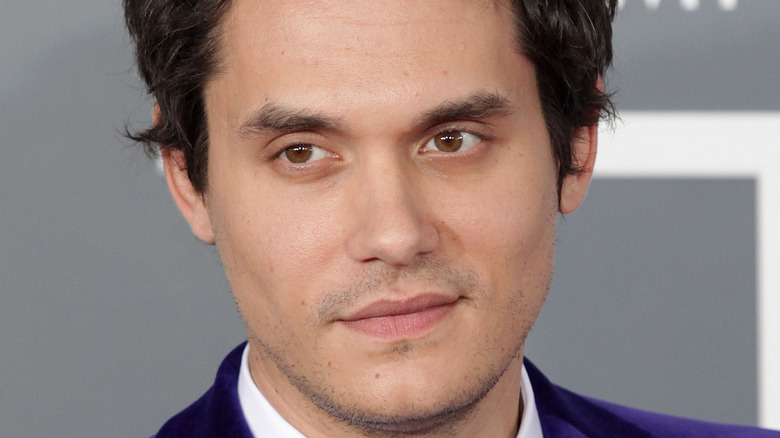 DFree/Shutterstock
We didn't think that John Mayer, king of cringey sexual innuendos, would ever be able to stop some of his own greatest hits, which include calling Jessica Simpson "sexual napalm" and his preference for white women (per Billboard). Not even Taylor Swift's "Dear John" managed to keep the singer-songwriter from continuing to make questionable comments and stir up controversy. 
But it looks like Mayer is at it again. This time, he made an extended riff about going to a fan's hotel room while onstage during a concert in upstate New York that has people raising their eyebrows. On his "Sob Rock" tour, the "Your Body Is a Wonderland" singer started joking about a fan in the audience whom, he said, had a sign on their iPhone that read, "Room 2307." Some performers might have left the sign at that, but according to Page Six, Mayer decided to run with it.  
John Mayer joked about finding the fan's hotel room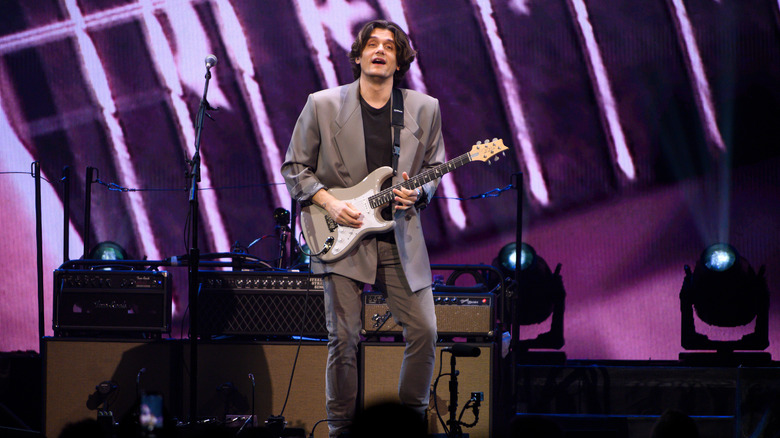 Timothy Hiatt/Getty Images
Pointing out the fan's hotel room number sign, John Mayer joked while on stage that the room number was "all the information I was supplied with." He continued, "In the back of my mind I was thinking I'd have to go to every local hotel," according to Page Six. Instead of leaving the joke there, Mayer continued to describe the imaginary scenario in more and more detail, including finding the right person's hotel, being invited in, sitting down ... 
"And then I would just sit there and I'd go, 'Can I get a water?' 'Oh yeah, let me get you one,'" he continued. "And then it would be silence for like two minutes, and then you would say, 'I really didn't think that you were gonna show up.'" He noted that he would "just love the awkwardness of it."
It's not the first time Mayer has gotten personal on his "Sob Rock" tour. According to another article in Page Six, he told the audience at Las Vegas show that he's happy with his current single stage. "I'm doing fine because the left side of my bed is just a row of pillows," he said. "I sleep next to a row of pillows." Perhaps someone should check on the singer ... just in case.