Inside The Death Of Nick Cave's Son Jethro Lazenby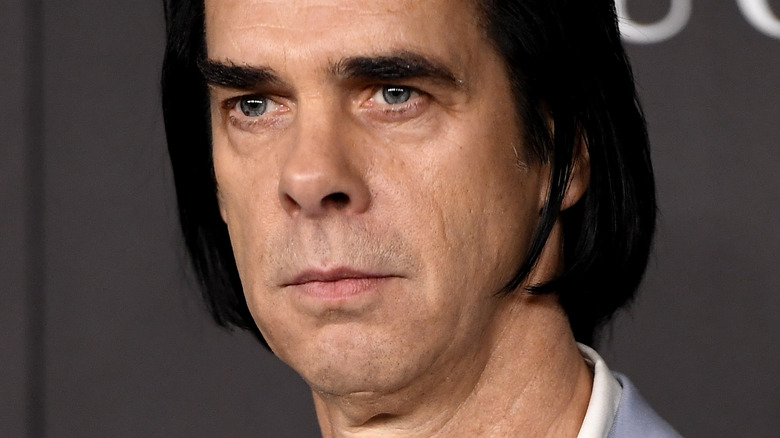 Frazer Harrison/Getty Images
Australian singer-songwriter Nick Cave is mourning the tragic death of his son Jethro Lazenby. According to the New York Post, Lazenby was 31. Cave confirmed the heartbreaking news in a statement to NME. "With much sadness, I can confirm that my son, Jethro, has passed away," the "Into My Hands" singer said. "We would be grateful for family privacy at this time." The cause of death and circumstances surrounding Lazenby's passing, however, have yet to be made public.
Losing a child is never easy, but for Cave, the pain is twofold, as Lazenby's death comes only years after Cave's other son, Arthur, died in 2015 following a cliff fall. "I feel the presence of my son, all around, but he may not be there," Cave wrote of Arthur in 2018. "I hear him talk to me, parent me, guide me, though he may not be there."
Now, old wounds have been reopened and Cave is seemingly in for another bout of grief.
Jethro Lazenby's life was filled with ups and downs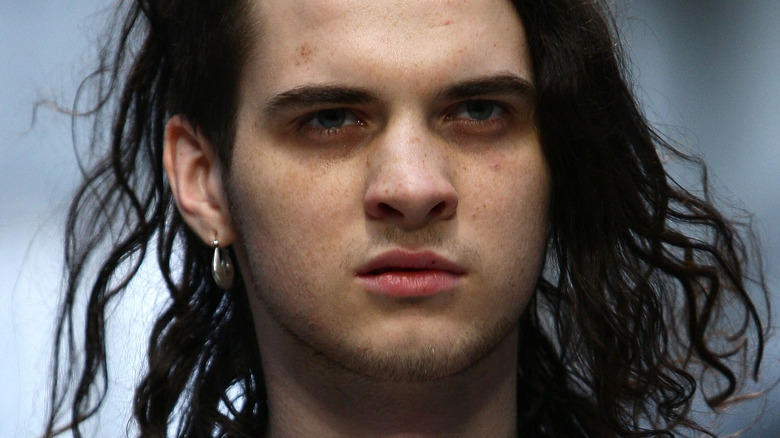 Vittorio Zunino Celotto/Getty Images
According to Hollywood Life, Nick Cave and his first wife, Beau Lazenby, welcomed Jethro Lazenby in 1991, but it wasn't until Jethro turned 8 that he was finally able to meet his father. This, of course, resulted in the two initially having a strained relationship. "It didn't start off that great, having all this s**t with my dad and being in his shadow," Jethro told Evening Standard in 2012.
Despite this, Jethro seemingly inherited his dad's love for the entertainment industry. Per Vanity Fair, Jethro worked in the modeling industry, having walked the runway for some of the world's biggest fashion brands, including Versace. Additionally, Jethro went into acting for a while, appearing in movies like "Corroboree" and "My Little Princess" under the name "Jethro Cave." 
However, alongside a successful career, Jethro also had a few personal troubles of his own. Per BBC, Jethro suffered from schizophrenia. Additionally, the model had a few run ins with the law — first, in 2018, when he was jailed for assaulting his ex-girlfriend, as the Daily Mail reports, and then, in 2022, for violently assaulting his mother. Yet, despite his troubled life, Jethro will undoubtedly be forever remembered by his parents and all who loved him.