Garcelle Beauvais Still Isn't Totally Buying Erika Jayne's Legal Claims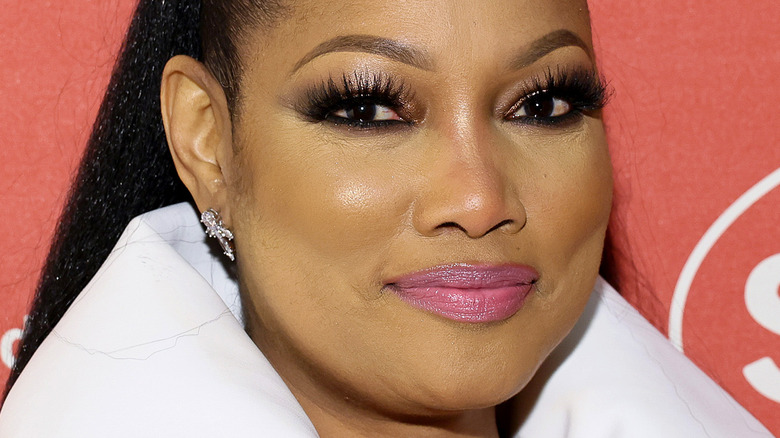 Dia Dipasupil/Getty Images
Erika Jayne has a lot of explaining to do to Garcelle Beauvais. According to Us Weekly, Jayne first joined the cast of "The Real Housewives of Beverly Hills" in 2015 while the show was in its sixth season. The reality series showcased Jayne's lavish lifestyle and marriage to high-profile attorney Tom Girardi. For years, fans got a glimpse into Jayne and her former husband's age-gap relationship and many thought they had an ideal union. 
Viewers were stunned when news broke in November 2020 that the reality star filed for divorce from Girardi after spending more than two decades together, per Page Six. "This is not a step taken lightly or easily," Jayne said in statement to E! News. "I have great love and respect for Tom and for our years and the lives we built together."
Aside from dealing with her split from Girardi, Jayne had more on her plate than heartbreak. Just one month after she announced she was parting ways from her husband, the pair was slammed with a major lawsuit in which they were accused of embezzlement, per ET. Two years later, Beauvais is still calling Jayne's bluff when it comes to her legal troubles. 
Erika Jayne claims she's off the hook
According to TODAY, "The Real Housewives of Beverly Hills" Season 12 is slated to premiere May 11 and things are already heating up. A sneak peek of Episode 1 was released ahead of the premiere and fans are going crazy over an interaction between Erika Jayne and Garcelle Beauvais. In the snippet, Jayne continues to stand her ground that her business had nothing to do with her ex-husband Tom Girardi's alleged embezzlement. According to E! News, court documents accuse Jayne's business of receiving more than $20 million in loans from Girardi's law firm. "It was never in my hands," she told Beauvais. "It was never in my account." 
But, Beauvais doesn't seem too convinced that her castmate is telling the whole truth. "Other than Erika saying that they've been disproven, I've seen nothing," she said. "Not in the paper, not in the blogs, nowhere. If this is true, why isn't it in the press?" Jayne, however, insists her legal issues have been "disproven."
According to NBC News, Jayne was cleared from a prior $2 million lawsuit that alleged her ex-husband Tom Girardi was part of an embezzlement scheme that left the families of the victims of the 2018 Lion Air crash in Indonesia out of a settlement. However, she's not off the hook completely. A new $2.1 million dollar lawsuit has accused her of "aiding and abetting" another money withholding "scheme" on a client by Girardi.