Gwen Stefani Reveals The Unexpected Way Blake Shelton Has Changed Her Style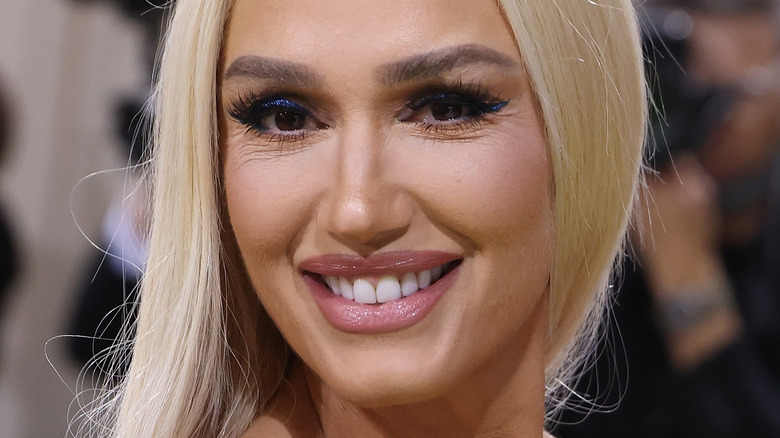 Taylor Hill/Getty Images
Gwen Stefani is the ultimate alt-girl of our generation. While her style has evolved over the years, Stefani will perhaps always be known as the rock chick donning crop tops, low-rise jeans, outlandish accessories, and chunky boots.
In an interview with Vogue in 2016, the singer shared how she has always had a passion for fashion. "You know how you kind of can't explain why you have passions for certain things? I just always was that girl who was into style and makeup. I can remember getting into high school and getting into music and that's probably when it really started. My mom was quite fashionable, and she grew up in the '60s, which was such an amazing time period for [style]," she said "Then [I got] into ska music, which was a nod to the '60s and '70s. The bands I was into — it wasn't a lot of girls, so I didn't really know how to dress."
In 2019, when she won the Fashion Icon Award at the E! People's Choice Awards, she expressed her love for fashion and said that it will always give her joy. "To get to this point where I'm getting an award for fashion... it's kind of surreal and it just proves that if you just are true to who you are and just follow your own passion that weird things can happen," she shared. "I love fashion. It never gets old for me." But Stefani's style has since mellowed out, and according to the star, it's because of her husband Blake Shelton's influence.
Blake Shelton helped Gwen Stefani try more feminine looks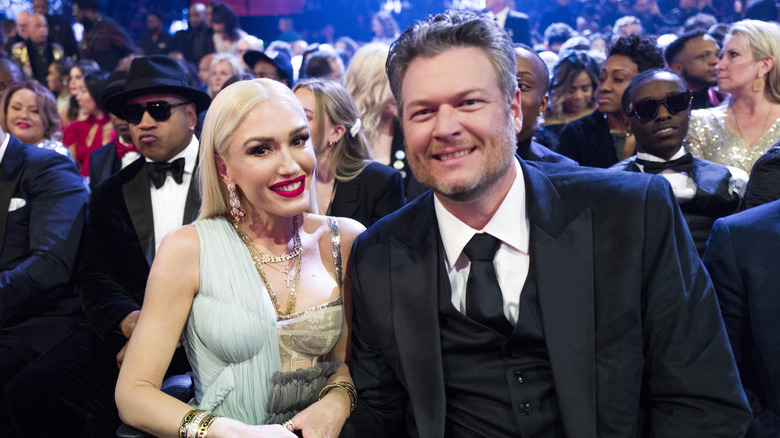 John Shearer/Getty Images
Gwen Stefani may be known for her midriff-baring tops back in the day, but now that she's older and away from the rock scene, she's started opting for more laidback, feminine looks. At the 2022 Met Gala, she shared that her husband Blake Shelton has encouraged her to embrace her feminine side.
"I got a call that Vera wanted me to be her date, and I was just so honored that she chose me," she said, per People. "She has such a distinct thing that she does that is so feminine, and I think ever since I met my husband, that part of me has really come out in my fashion more than ever — the femininity that I didn't really embrace for a lot of years, just because of being in a band with all guys and being on stage." This isn't the first time she's opened up about dressing more feminine. In 2018, she told InStyle that she's "more feminine than ever before" (via Billboard). "It's probably because I'm super in love and have a really manly man. I enjoy letting that part of me come out now because when I was in No Doubt, I never thought of myself as sexy."
And while she's more into feminine looks now, her taste may still evolve in the years to come. "I learned to be very open because you're always evolving; that's what fashion is, too," Stefani told The Hollywood Reporter in 2019. "Another collection, another season. It doesn't get old."