The Allegations Against Mario Batali Grow Even More Disturbing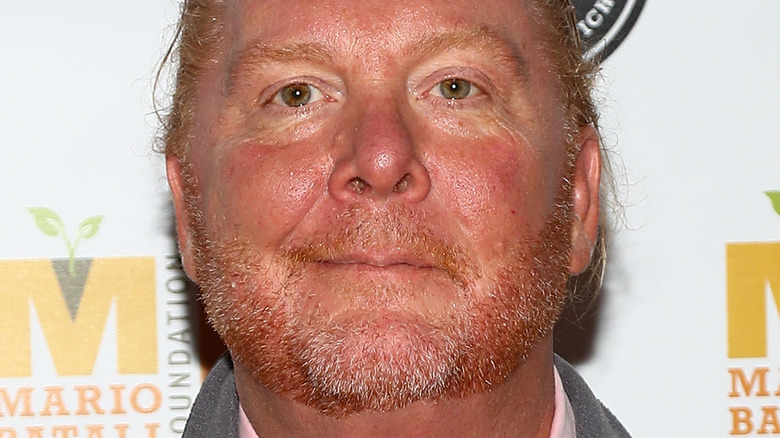 Astrid Stawiarz/Getty Images
In 2017, multiple women made allegations of sexual misconduct against celebrity chef Mario Batali, as reported by Eater. The accusations involved inappropriate behavior that had already spanned years, and most came from women who had worked for Batali in the restaurant industry.
Following the accusations, Batali told Eater that he would be taking a leave of absence from his businesses. Additionally, he was fired from hosting the daytime cooking-themed talk show, "The Chew," which aired on ABC. He also issued a statement of apology at the time, assuming responsibility for his actions. "I apologize to the people I have mistreated and hurt," he said, adding, "... much of the behavior described does, in fact, match up with ways I have acted. That behavior was wrong and there are no excuses."
Batali is now standing trial, where he will be judged on his actions, per NPR. If found guilty, he could spend more than two years in jail and would be forced to register as a sex offender. One of the accusers testifying against him is Natali Tene, who met the chef at a Boston bar called Towne Stove and Spirits in April 2017. During their encounter, she claims he engaged in sexual misconduct. Tene elaborated on her allegations during the opening day of his trial.
Mario Batali's accuser says he groped her while drunk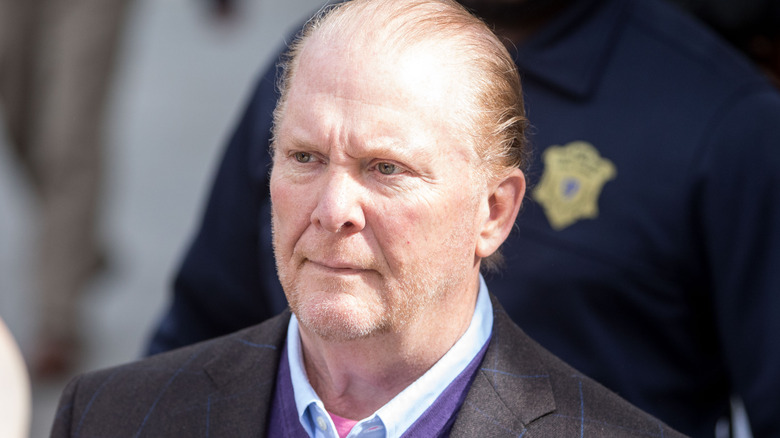 Scott Eisen/Getty Images
On May 9, Mario Batali faced his sexual misconduct accuser in a Boston municipal court, per the Daily Mail. The accuser, Natali Tene, fleshed out her accusations against the chef in front of Judge James Stanton. She explained that she met Batali at a restaurant back in 2017 and delved into what happened when she decided to take a selfie with him. "His hands were in sensitive areas... touching my body," she testified. "He was definitely drunk. I could smell it." During the time it took to take the selfie, Tene said Batali touched her breasts, backside, and groin without her permission, and even kissed her face several times.
According to The New York Times, when it came time for Batali's attorney, Anthony Fuller, to give his defense, he denied the incident even occurred. "The defense in this case is very simple. It didn't happen. She's not being truthful. This was fabricated for money and for fun." Fuller used text messages passed between Tene and a friend in an attempt to back this up. In one December 2017 text, a friend wrote to Tene, "Hopefully you will get the assault money and take a well-deserved break from work." Tene wrote back, "OMG I know. LAMO. Give me 10k." When questioned about these messages, Tene defended herself, saying, "It's a lot easier to joke about these things than to be serious about them, especially in the moment." Per the NYT, Batali waived his right to a jury trial, so his fate remains in the hands of Judge Stanton.
If you or anyone you know has been a victim of sexual assault, help is available. Visit the Rape, Abuse & Incest National Network website or contact RAINN's National Helpline at 1-800-656-HOPE (4673).