Andy Cohen's Daughter Lucy Makes Aww-Worthy TV Debut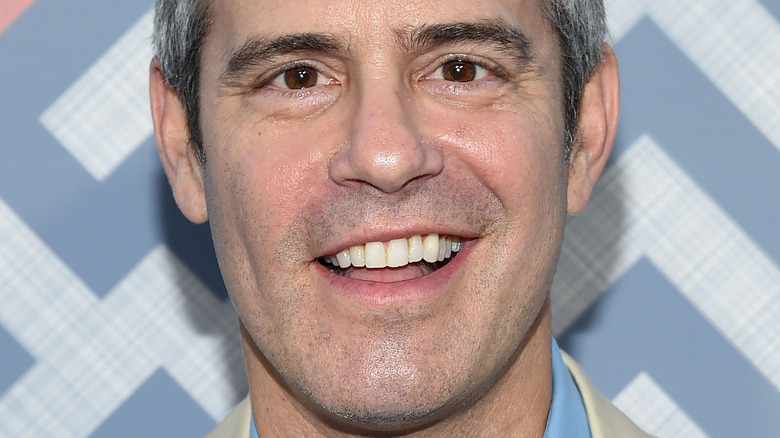 DFree/Shutterstock
Andy Cohen is a parent and a proud one at that. The head honcho at the Bravo network first became a father back in 2019 when he welcomed his son Benjamin Allen via surrogate. However, Cohen admitted that prior to his son's arrival, parenthood was far from his mind. He told People in 2019, "I kind of have no words for it." He said, "I was in the delivery room. I had been hoping that he would have a full head of hair, and he really over-delivered," adding, "That was the first thing you see, the head of hair coming out. And I was amazed."
Being a father must have done a positive number on him because Cohen welcomed a new member to his family on April 30. He took to his Instagram account to share the celebratory news of his daughter's arrival with his followers by writing, "HERE'S LUCY!!!! She's 8 pounds 13 oz and was born at 5:13 pm in New York City!!!" He also wrote, "Thank you to my rock star surrogate (ALL surrogates are rockstars, by the way) and everyone who helped make this miracle happen. I'm so happy." That said, it shouldn't surprise anyone that Baby Lucy just made the most adorable debut on — you guessed it — daddy's home away from home, Bravo.
Andy Cohen's daughter made her
Teresa Giudice and Lisa Rinna might want to step aside, because it looks like Bravo has a new star. While some parents use their social media accounts to share footage of their baby's biggest milestones, Andy Cohen took it to the next level by sharing a video of himself singing to his newborn daughter, Lucy Eve Cohen, on "Watch What Happens Live." He even said to his baby girl, "Eve I think it's about time you made your television debut."
Of course, it didn't take long at all for both his fans and followers to comment on the precious father and daughter moment. Many of them wrote, "You can tell that he is so happy and makes a great Dad! I see a new reality show 'Andy plus 2 make cray-3'!" along with, "OMG! The hair! She'll need a stylist before long. Seriously though, she's a precious angel. Her and Ben are both perfect." Not only does Lucy need a stylist, but it seems like she could also use an assistant, wardrobe coordinator, and publicist while she's at it, too. Before long Baby Lucy will probably have her own tagline as well.