Ryan Dorsey's Emotional Tribute To Naya Rivera Will Break Your Heart All Over Again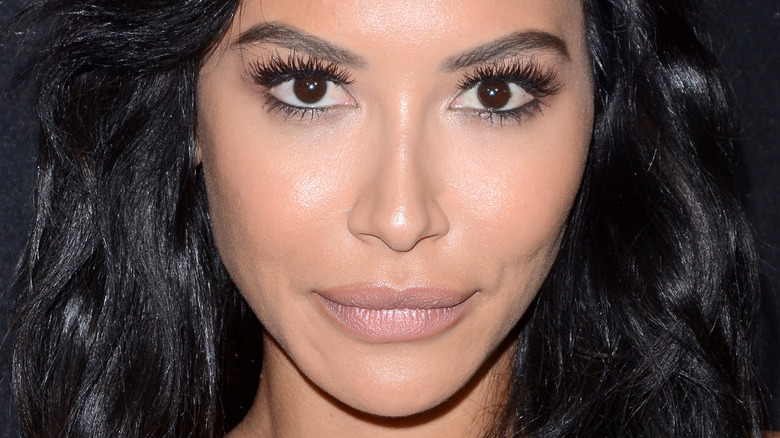 Kathy Hutchins/Shutterstock
The summer of 2020 was marked by the shocking disappearance of Naya Rivera, news that soon turned even more tragic when her body was found in Lake Piru, Ventura County, California, on July 13, BBC reported. The "Glee" star was 33. When search divers located the boat Rivera had rented, they found her son Josey, who was 4, sleeping aboard by himself. Josey told authorities his mother had gone for a swim and never returned to the boat. After Rivera's accidental drowning death, her ex-husband Ryan Dorsey assumed total care of Josey, according to Entertainment Tonight.
Rivera and Dorsey's relationship experienced plenty of ups and downs. Rivera and the "Ray Donovan" star tied the knot in a surprise ceremony in July 2014 and welcomed Josey in September 2015, The Hollywood Reporter noted. But the marriage gave signs of weakness starting in late 2016, when Rivera filed for divorce. The two reconciled a year later, though they separated months after when Rivera was arrested on domestic battery following an altercation with Dorsey during Thanksgiving 2017, E! News reported. Though Dorsey dropped the charges in January 2018, the couple moved forward with their divorce, which Rivera refiled in December 2018, according to Us Weekly.
Despite their differences, Rivera and Dorsey continued to prioritize their son and spend time together as a family. They had gone swimming with Josey just one day before her disappearance, Dorsey noted on Instagram. Nearly two years later, Dorsey continues to honor Rivera's memory.
Ryan Dorsey remembered Naya Rivera for Mother's Day
Ryan Dorsey is still devastated over the death of Naya Rivera. Even though they hadn't been a couple for two years when she died, Dorsey had a special place for her in his heart, he noted in an emotional Instagram post on May 10. "Flashes of memories of me as a little boy at his age w/ my mom turned into some gratitude for the years I've had & still have, turns into the times my son & I had with his and how they were stopped," Dorsey wrote.
He described how Los Angeles turned into a museum of painful memories. "There's places I pass that bring back times. This is where we took him when he was little that one time... Damn, we had dinner there. That's the street I used to live on when we first met," he penned. Dorsey also noted that Mother's Day is always accompanied by conflicting thoughts and regrets, but he is learning to focus on the good times they enjoyed with Josey as a family. Amid his reflections, Dorsey urged others to cherish the mothers and grandmothers in their lives.
This isn't the first time Dorsey used special days to celebrate Rivera. He did so on Mother's Day 2021 and on her birthday that year. "None of this still makes any sense... 34.. I could just hear you saying 'Ah, I'm old AF now!' Ha... Rest easy old lady," he wrote.