Melissa Gilbert Opens Up About Why She Left Her Lavish Lifestyle Behind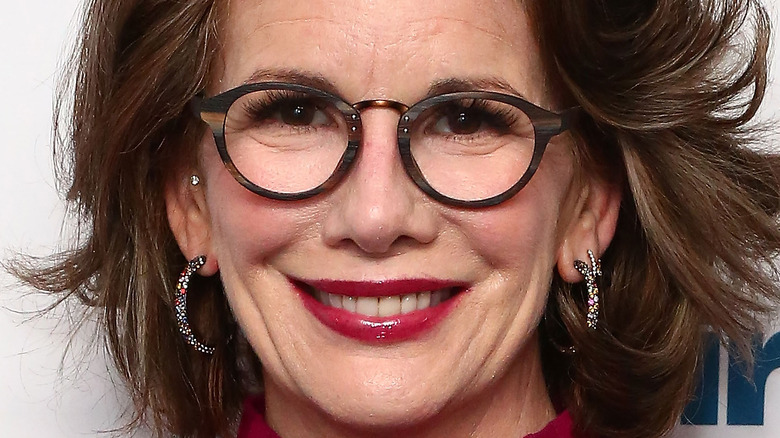 Astrid Stawiarz/Getty Images
"Little House on the Prairie" star Melissa Gilbert was cast on the popular television show at only 9 years old, and still has fond memories of her time on the series. "It was like a really great summer camp," she told CBS News in 2020. "I don't remember it ever not being fun." Not only did Gilbert get to enjoy the benefits of working on a period piece program, but the experience enriched her. "I absorbed so much without even realizing what I was learning – really important life lessons about family, community, tolerance," she added.
Later in the series run, the fun started to wear off as Gilbert began to feel self-conscious about her figure compared to fellow costar Nellie Oleson. "She was wearing all these sort of sexy bikinis and stuff. I was nowhere near that," she recalled to ABC News in 2015. Eventually, the "Miracle Worker" actor went under the knife for plastic surgery as she became more focused on her appearance. Gilbert was also caught up in the Hollywood lifestyle which included a high-profile engagement to Rob Lowe in the '80s.
Outside of her physical appearance, Gilbert was stuck keeping up with the Joneses. "My mindset was, 'You have to stay thin. You have to be seen in the right places, wear the right shoes and drive the right car,'" she told People on May 4. Now, however, her priorities have shifted and she has completely changed to a more "House on the Prairie"-friendly lifestyle. 
Why Melissa Gilbert moved to a farmhouse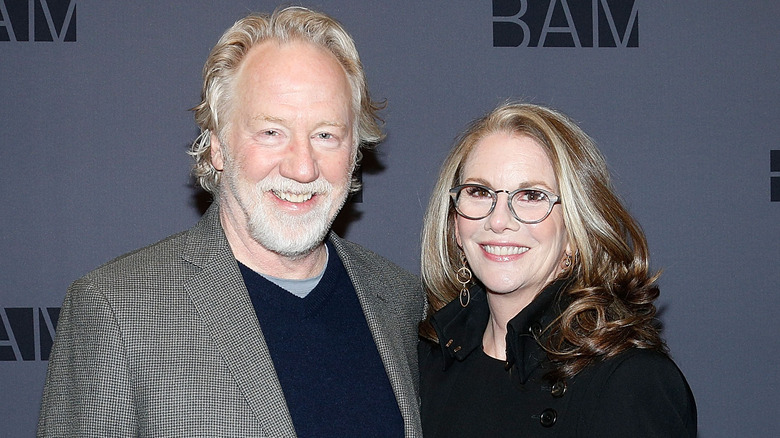 Lars Niki/Getty Images
Following the end of her second marriage in 2011, Melissa Gilbert became disenchanted and entered into a relationship with an "inappropriately young French dude," as she divulged in her memoir "Back to the Prairie," per Page Six. At the time, she said she was nostalgic for her youth and made some questionable life choices that included buying an eye-catching car. The "Dancing With the Stars" alum realized she was unfulfilled by the lifestyle she had chosen. "You're driving a Mustang convertible. Your face doesn't move. Your boobs are too big. You're with the wrong guy. The list went on," she wrote in her memoir.
Gilbert wanted out of the seemingly never-ending cycle of surface pleasures, and her life completely changed when she met fellow actor Timothy Busfield. As revealed in "Back to the Prairie," Gilbert and Busfield not only married in 2013, but moved to Michigan together where the "Field of Dreams" actor had relocated. The pair wound up buying a farmhouse in upstate New York where the former "Little House on the Prairie" star developed real-life farming skills, and settled into a quiet life.
Initially, the couple had bought the farmhouse as getaway, but once the COVID-19 pandemic hit they decided to move there full-time. "But I'd always wanted to have land, to have chickens, to have a garden, to be somewhat independent in many different ways," Gilbert told Smashing Interviews Magazine on May 10, adding that being on "Little House on the Prairie" had "inspired" the lifestyle change.