Halsey Reveals Scary Health Issues Following Hospitalizations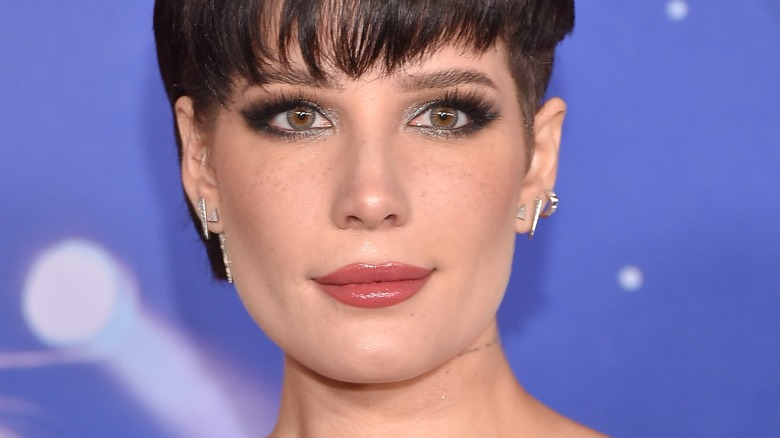 DFree/Shutterstock
Pop superstar Halsey has revealed that she is suffering from serious health complications, and the diagnosis is scary. The news comes nearly a year after the singer welcomed her first child, Ender Aydin, with partner Alev Aydin. Halsey, who uses she/they pronouns, announced her son's birth in a post on Instagram and captioned the image: "Gratitude. For the most 'rare' and euphoric birth. Powered by love." The New Jersey native has since released her fourth studio album, "If I Can't Have Love, I Want Power," in August 2021, just months after Ender was born. Recently, Halsey has opened up about the tragic details of her ongoing health troubles.
"I have been in and out of the hospital for the past few weeks dealing with some new challenges," Halsey wrote in a post on their Instagram Story, via Page Six. "Trying my best to keep things normal; Grammys, Coachella etc. But my body is putting up a strong protest." Now, Halsey has revealed that they have been hospitalized yet again. The "Without You" singer has finally shared with fans what has caused her recent health scares.
Halsey reveals she is battling four health conditions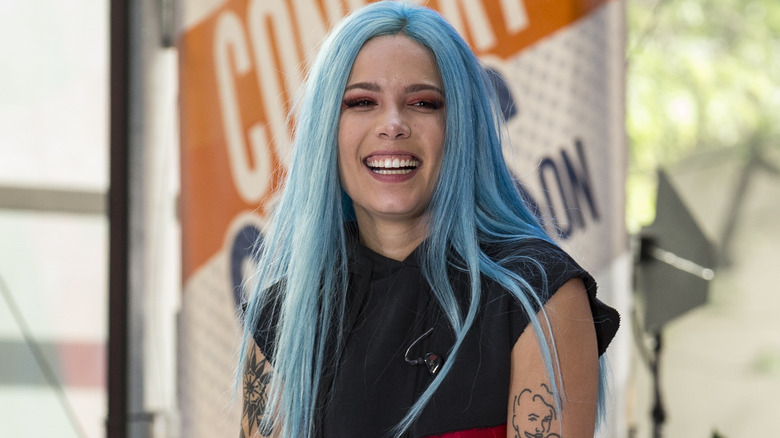 lev radin/Shutterstock
After a series of hospitalizations, singer Halsey has opened up about her new medical diagnosis. In a series of videos shared to her Instagram Story on May 10, Halsey revealed that after seeing "a hundred thousand doctors," she has been diagnosed with Ehlers-Danlos syndrome, Sjogren's syndrome, mast cell activation syndrome, and postural orthostatic tachycardia syndrome.
"I'm still looking for answers to the root cause of some of these things," Halsey explained. Adding, "I'm keeping you guys updated because I know you're seeing the heart monitor and I'm sick all the time and I don't want anybody to be worrying. I'm on a treatment plan right now." The singer also apologized to their fans saying, "Chronic illness is a complex mystery. If I am or have been MIA please don't take it personally."
Halsey also shared a video to TikTok explaining that she recently found out that she is allergic to many of the foods she previously enjoyed. "Just found out I'm allergic to coffee so there goes my entire personality," the text on the video reads. Halsey then goes on name other foods they are allergic to, including potatoes, corn, spinach, ginger, garlic, milk, onions, grapefruit, and a host of other fruits and vegetables. We're all wishing Halsey the best as they recover.