Eva Mendes Reveals The Blunt Reason She Took A Break From Social Media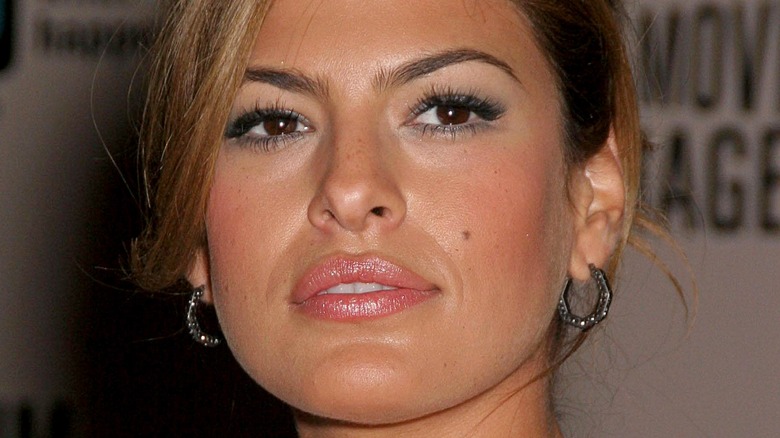 Everett Collection/Shutterstock
Eva Mendes recently returned from a one-year Instagram hiatus promoting a new brand. In a four-post series of photos and videos, Mendes gushed to her 2.6 million followers about how she became the co-owner of antimicrobial sponge company, Skura Style. The absence of all of Mendes' old posts was glaring, however, as it appears the actor-turned-entrepreneur was starting anew.
Mendes began retreating from social media in January 2021. This came as a shock, as Mendes — who semi-retired from acting to focus on family — had a highly active Instagram presence. Some fans even had their own unsolicited theories at the time about Mendes' reasons for the break. After a month of Mendes not posting, one speculated (per Independent) that it was due to Mendes having "work done" and not wanting to show the results. Mendes briefly returned to write, "I'm not sure why I'm answering you but here I go. I'm posting less because I really want to be present for my family. As far as getting work done, I'll do that whenever I please. But no, that's not the reason."
Now that Mendes has returned to the platform, more has unfolded about her real reason for disappearing from Instagram.
Eva Mendes calls out phony Instagram culture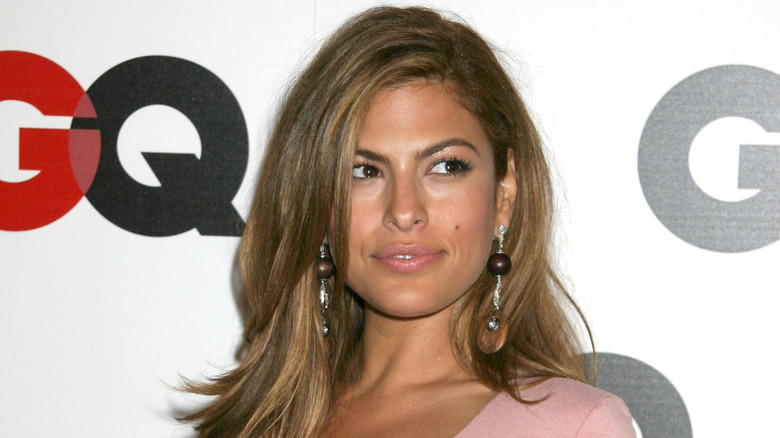 carrie-nelson/Shutterstock
Eva Mendes had a taste of influencer culture — and decided she needed a break from it. In a May 10 appearance on "The View," the actor told co-host Sunny Hostin, "I started to feel like... you need to put out content." She added, "I started seeing my day, like, 'Is this a social media post? Is this a social media post?' I was like, 'I don't want to live like that.'" Explaining that content-creating made her feel "phony," Mendes hilariously exclaimed, "I think my last post was like me on a Ferris wheel or something. I'm like, 'What am I doing? Like, I'm 48!" 
When Mendes first announced a break from social media in January 2021, she explained to followers then (per Independent) that she realized she couldn't be fully "present" for her children by being active on Instagram. "I could tell she was taking it personally," Mendes wrote of her daughter — who noticed how much time her mom was spending on her phone — in a post on her now-deactivated account. "And she's a kid, of course she'd take it personally. They take things personally unless we go out of our way to make it clear to them it's not personal." After speaking with her daughter, Mendes promised she would be "mindful" in the moment from then on.
Ferris wheel posts or not, we are excited to see what kind of social media journey Mendes takes us on next!