Andrea Bocelli Reportedly Rushed To Hospital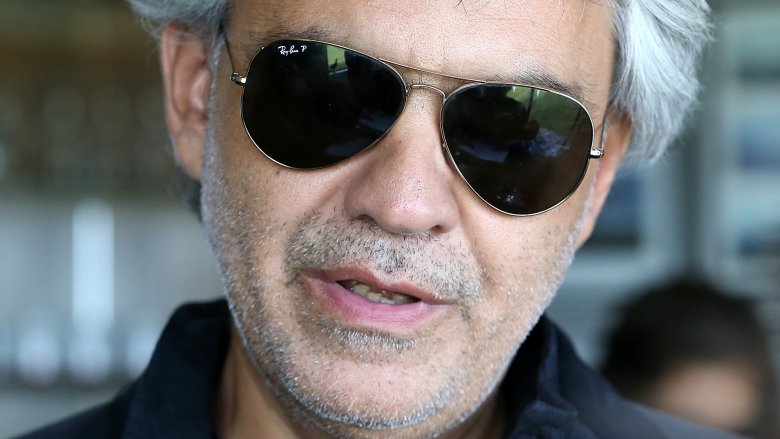 Getty Images
Sounds like the Italian singer had a nasty accident.
TMZ reports that Andrea Bocelli was airlifted to a hospital via helicopter after falling off of a horse in Italy. The gossip site notes that the incident occurred near Pisa on Thursday, Sept. 14, 2017.
However, despite having been airlifted, Bocelli, 58, seems to be doing just fine. "Dear friends, I would like to reassure you and tell you that I feel great," he tweeted out. "It was just a trivial fall from a horse."
No word yet on the extent of Bocelli's injuries.
It's worth noting that Bocelli's no amateur rider when it comes to horses. In 2016, he told the Daily Mail that he learned to ride when he was 7 years old.
And, despite being blind, he appears to have no fear of participating in adrenaline-pumping sports and activities. Besides horseback riding, he also apparently loves to skydive, ski, and windsurf.
"It's my culture. I love the challenge," Bocelli told the Daily Mail. "I made my parents suffer a lot when I was younger. Every day I take risks with my life. With the bicycle, with the horses, in the sea, everywhere. I probably have an angel. A very careful guardian angel."
While we wait to learn more about Bocelli's recent trip to the hospital, read why he's been MIA in recent years.