Symonne Harrison On Her Songwriting Process - Exclusive
At only 15, Symonne Harrison has established a career as a social media influencer with over 5 million followers across her platforms. Along with making TikToks and YouTube videos, Harrison has also acted in Showtime's "The Affair," Nickelodeon's "Hot Mess," and is now starring in Season 3 of Brat TV's "Crown Lake." It's clear she already has plenty on her plate, but she's not done yet; Harrison has also started branching out further by stepping into the music industry. She recorded and released her first single, "With You," last year and was excited when the song started trending on YouTube.
During an exclusive interview with Nicki Swift, Harrison shared her experience creating her first single and what she enjoyed about the songwriting process. The actress and influencer also discussed if she has plans for releasing new music, her upcoming tour, and how she hopes to develop her sound and style as she ages.
Symonne Harrison's song came together in a day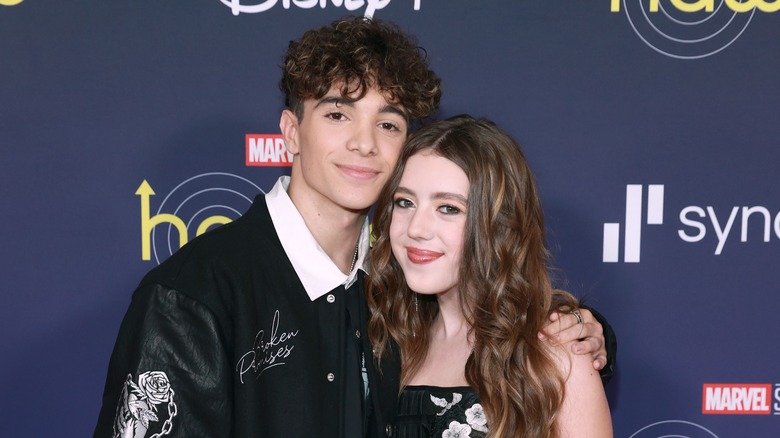 Matt Winkelmeyer/Getty Images
In November 2021, Symonne Harrison released her first single, "With You," which she sang as a duet with her boyfriend and fellow content creator, Nick Bencivenga. Harrison spoke to Nicki Swift about her feelings going into the songwriting process for the first time, saying, "It's obviously something I've never done before, so super new, and it's always something I dreamed of. But I didn't actually know how it was going to go."
Andrew Balogh worked as the producer on their song and came to Harrison's house to write the record together. "We just wrote for hours and hours and hours and came up with the song all in one session, which is very difficult to do, but we did it," Harrison said. After writing the single, things came together pretty fast. "[We] started recording it a few weeks later. And then it took, I would say, three weeks for it to get mastered and all ready. And then we filmed our music video and then two weeks later everything was out," Harrison said.
Does she have any future songwriting plans?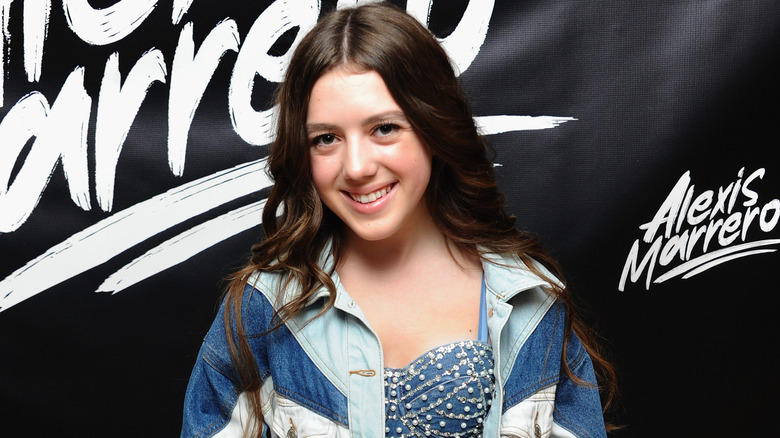 Albert L. Ortega/Getty Images
After having such a good experience with her first single, Symonne Harrison told Nicki Swift that she's excited to put out more music. She and Nicki Bencivenga are planning a tour and going to release another single before going out to perform. "I have no idea what our next song ... is going to sound like," the TikTok star told us. "So I'm so excited just to hear the new beats and be creative. I love like thinking of things and coming up with new ideas, so I love the songwriting process."
Looking forward, Harrison hopes she can release music with a more mature sound as she ages. "I don't even know when, but when I'm ready to come out with a bunch of songs, maybe I'll do an EP or an album or something," she said. "Right now, I'm 15. I'm doing more pop, but I feel like as I get older, I can do more slower songs and that kind of stuff as also my voice develops a little bit more."
See Symonne Harrison in Season 3 of Crown Lake available to stream now on Brat TV. New episodes premiere every Tuesday.