Hulk Hogan Calls Hurricane Victims 'Crybabies'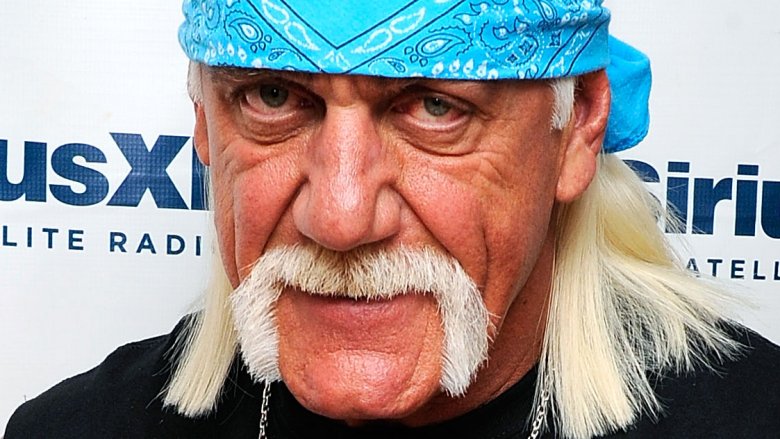 Getty Images
Stay classy, Hulk Hogan.
On Sept. 14, 2017, the former professional wrestler took to Twitter to share his opinion on how people are responding to the devastation of Hurricane Irma—and Hurricane Harvey, for that matter—and he was not too kind.
"No water, no power, crybabies, everyone's complaining," he tweeted, adding, "these people have no clue how bad it could be."
No water,no power,crybabies,everyone's complaining,these people have no clue how bad it could be,Praying for those that got hit hard,lost

— Hulk Hogan (@HulkHogan) September 14, 2017
In response to a fan encouraging Hogan to "stay strong," the 64-year-old wrote back, "We're good but some spoiled people don't have a clue." He went on, "They need a K Owens head butt my brother."
He also sent out a tweet thanking God for... something. "Homes, lives, businesses, lost everything, thank you God for helping those with divine highly blessings," he tweeted. "God speed only love."
Considering that Hurricane Irma was responsible for the deaths of at least 69 people and utter destruction and devastation throughout Florida, Georgia, South Carolina, and the Caribbean (via The Weather Channel), one would think that a celebrity like Hogan would think long and hard before tweeting out anything relating to the storm. Maybe instead of criticizing people for becoming understandably upset at the idea of their homes being effectively erased from existence, Hogan could tweet out to his followers how they could help those without a place to stay.
Or donate, if he hasn't done so already. Other celebrities have.
While we wait to see if Hogan apologizes for calling hurricane victims "crybabies," read about something positive—like all the times that celebrities like Jennifer Lawrence and Harrison Ford have saved lives.