The Truth About Sasha Alexander And Jessica Capshaw's Friendship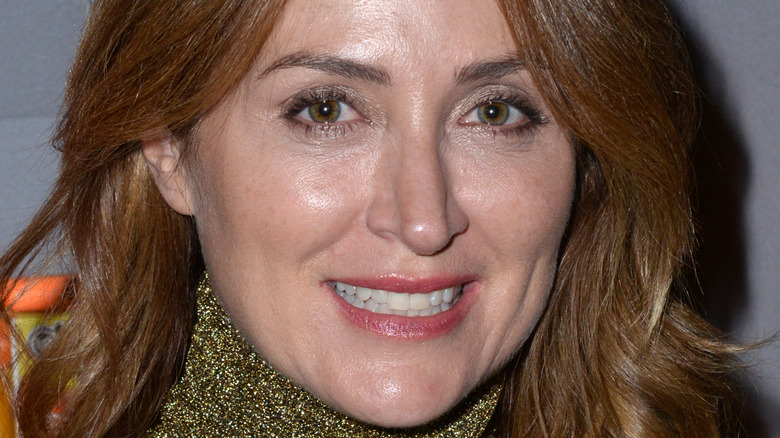 Vivien Killilea/Getty Images
If you are a fan of "Grey's Anatomy," chances are you already know Jessica Capshaw. Playing the role of Dr. Arizona Robbins, Capshaw joined the show in Season 5 and soon became a fan-favorite — so much so that even the showrunner Shonda Rhimes was completely sold. "I love Jessica Capshaw," Rhimes told Entertainment Weekly in 2009. "And when I say love I mean love. She couldn't be a more wonderful person." However, after Season 14, Capshaw left "Grey's Anatomy."
And much like Capshaw, her pal Sasha Alexander is very much a TV star in her own right, with credits in shows like "Shameless," "Dawson Creek," and "NCIS," per IMDb. She is, however, perhaps most famous for her role as Maura Isles in the 2010-2016 series, "Rizzoli & Isles." Although the "NCIS" fandom is also pretty strong, and Alexander played Caitlin "Kate" Todd on the show.
But beyond both being television stars, Capshaw and Alexander have a friendship that has lasted many years — a bond that has left even us in awe.
Sasha Alexander and Jessica Capshaw could pass for twins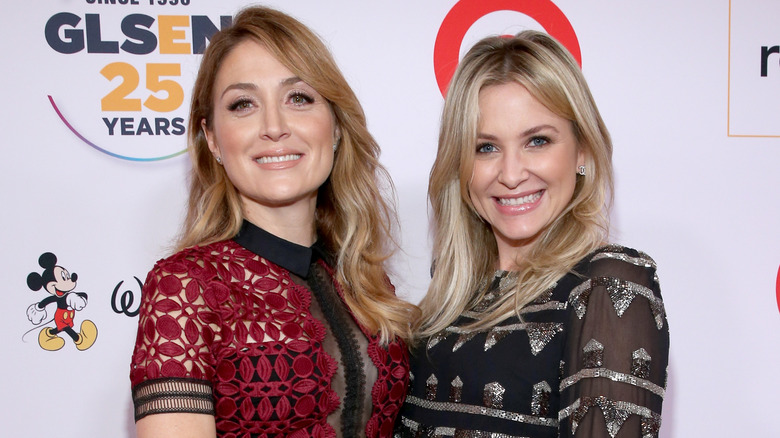 Jonathan Leibson/Getty Images
Sasha Alexander and Jessic Capshaw are as thick as thieves, making it surprising and maybe even almost unbelievable that they have never worked on a movie together. Still, this is definitely one duo fans would love to see, with "Grey's Anatomy" at the center of their desire.
"I thought you were going to say pushing for her to come on and play my love interest," Capshaw told Entertainment Weekly in 2016 when asked about Alexander potentially joining "Grey's" as the sister of Owen (aka Kevin McKidd). "There are certain lines you cannot cross when you're best friends. I just do not think you can be making out!" Okay, so there may be limits to their on-screen preferences, but hey, they could still perform together without it veering toward the romantic, right?
And while not everyone gets to look like their best friend, Alexander and Capshaw clearly have it all! The twosome share an uncanny resemblance — so undeniable that it is, in fact, what brought them together. "We met 12, 13 years ago because people would always say, 'You remind me of my friend Jessica,' and it was the same for her about me," Alexander told TV Guide in 2012. When they eventually met at an audition, Alexander and Capshaw gravitated toward each other and took things up from there.
Sasha Alexander and Jessica Capshaw have each other's backs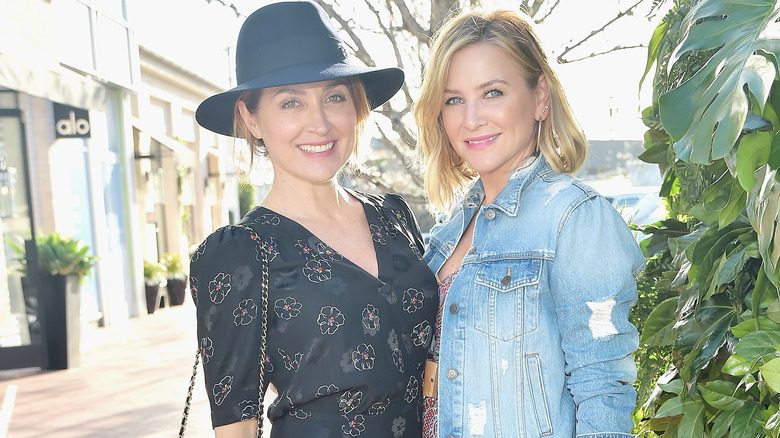 Stefanie Keenan/Getty Images
In May 2006, Sasha Alexander and her then-fiance (now husband) Eduardo Ponti welcomed a daughter named Lucia Sofia Ponti. The baby was the first for the couple, and in true friendship style, Jessica Capshaw was available to support her friend. Per People, the "Grey's Anatomy" star threw Alexander a baby shower in Los Angeles, and interestingly, her show of support did not quite end there.
In 2012, after revealing how initially they met, Alexander confirmed that she and Capshaw were more involved in each other's lives than we imagined. And even better — that they were more invested in each other's kids. "She's the godmother to my daughter, I'm the godmother to her son," Alexander told TV Guide. How sweet, right?
With Capshaw now a mother to four kids and Alexander as a mom to two kids, these two actors sure have a lot on their hands. But if anything, this has seemingly only brought them closer and strengthened their bond. Now talk about true #BFFgoals.