Timeless Star Matt Lanter Expecting Baby Girl With Wife Angela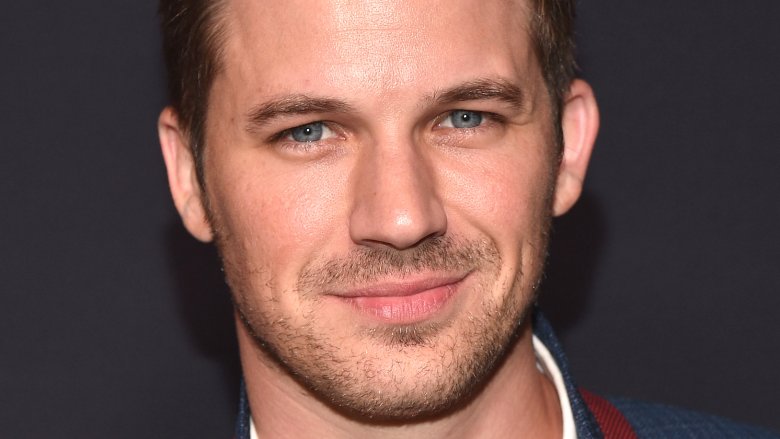 Getty Images
Congrats to Matt Lanter and his wife, Angela!
In an episode of their pregnancy podcast Hello Bump, the Timeless actor and the blogger told listeners that they're expecting a baby girl. In an audio recording of the moment they learned the sex of their unborn child, Matt exclaimed, "It's a little girl! A little girl!"
"You didn't expect that!" Angela, 32, told her husband. "You thought it was a boy, you swore you saw testicles."
"I'm overjoyed," Matt, 34, stated simply. "That's awesome."
Before playing the clip, the couple explained to fans that they'd taken a prenatal blood test to reveal the sex of their baby, as well as to test for a number of disorders. They then had their doctor's office place the results in an envelope for them to open at home, where they documented their reactions to the news.
After sharing their immediate reactions, Matt and Angela commented on the big reveal. "You're gonna have a Daddy's girl," Angela, who is in the middle of her second trimester, said to Matt.
"I can't wait to have a Daddy's girl!" Matt responded. "I'm gonna have a little princess on my hands."
As Nicki Swift previously reported, the couple announced that they were expecting their first child together in August. "I think we are most looking forward to experiencing all of the firsts," the two told People magazine at the time. "First steps, first words, first everything. We keep picturing the quiet moments (after the loud ones, of course) and morning snuggles with our baby!"
While we wait to meet Matt and Angela's little bundle of joy, read up on the strangest ways celebrities have ever announced their pregnancies.