Molly Ringwald Pays Tribute To Former Pretty In Pink Co-Star Harry Dean Stanton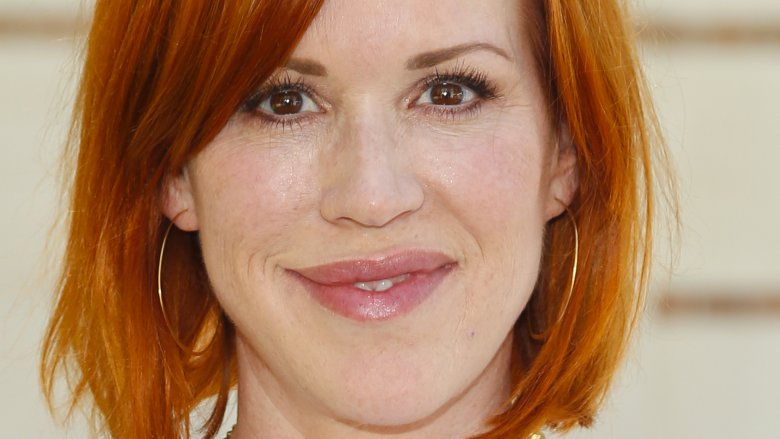 Getty Images
Molly Ringwald is mourning the death of her former co-star Harry Dean Stanton.
On Sept. 16, 2017, in a statement to Entertainment Tonight, Ringwald remembered the actor who played her father in the 1986 film Pretty in Pink. "Having the chance to work with Harry Dean has been a highlight of my career. In everything he touched, Harry radiated soulfulness and complete authenticity," the actress said. "I will miss him."
John Cryer, who starred as Duckie alongside Stanton and Ringwald in Pretty in Pink, also released a statement, writing, "One of the most lovely, surreal moments I've ever had in Hollywood was the night I went to a party that had a country band sort of twanging away in the corner. At one point this ghostly, gorgeous voice cut through the din. I turned to see Harry Dean Stanton on the tiny stage playing with the band," the actor said in a statement to ET. "I'd come to know Harry as an incomparable character actor with a grizzled seen-it-all demeanor. But I was unprepared for his beautiful, affecting singing voice. It was the very definition of soulful. And I suppose I'll feel a little better knowing that soul has found peace. Rest In Peace Harry."
As Nicki Swift previously reported, Stanton passed away on Sept. 15, 2017. Our thoughts are with Stanton's loved ones during this difficult time. 
Was an honor, man. #RIPHarryDeanStanton pic.twitter.com/6pPrQT9ClX

— Jon Cryer (@MrJonCryer) September 15, 2017