Why James Corden's Late Late Show Is Really Ending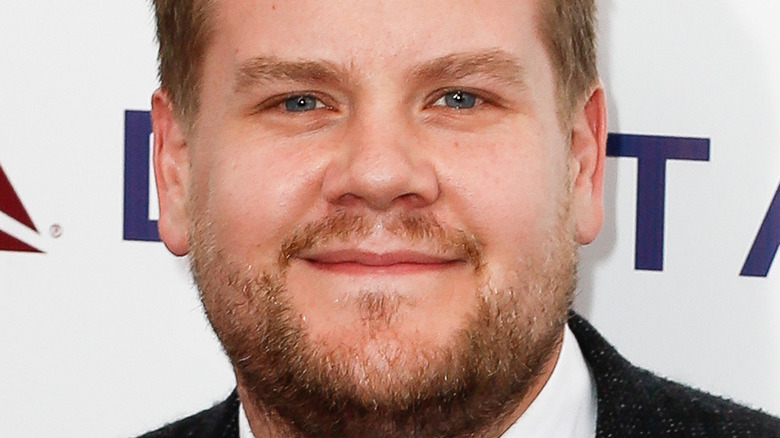 Debby Wong/Shutterstock
James Corden is known for his fun-loving personality and for slaying one hit after another on "Carpool Karaoke." According to IMDb, Corden started his gig on "The Late Late Show With James Corden" in 2015, and as of this writing, he's already appeared in a little over 1,000 shows. That's a lot of episodes if you ask us! Like those who came before him, Corden has been a staple in households across the country, and he gives many people that much-needed laugh before bedtime.
On April 28, Corden surprised fans by announcing that he would be leaving his wildly popular late-night show. During the opening monologue of the show, he revealed that he extended his contract for another year while noting that the job has "changed" his life. As fans cheered over the news of the extension, Corden revealed the other part of the news. "This will be my last year hosting the show. When I started this journey, it was always going to be just that," he told the audience as he fought back tears. "It was going to be a journey, an adventure. I never saw it as my final destination, you know?"
After the news, Corden told Deadline that the decision to leave was "hard," and it took him a while to come to his conclusion. "I've really been thinking about it for a long time, thinking whether there might be one more adventure," he shared. Now he's sharing why it was time. 
James Corden says he wanted to 'go out on top'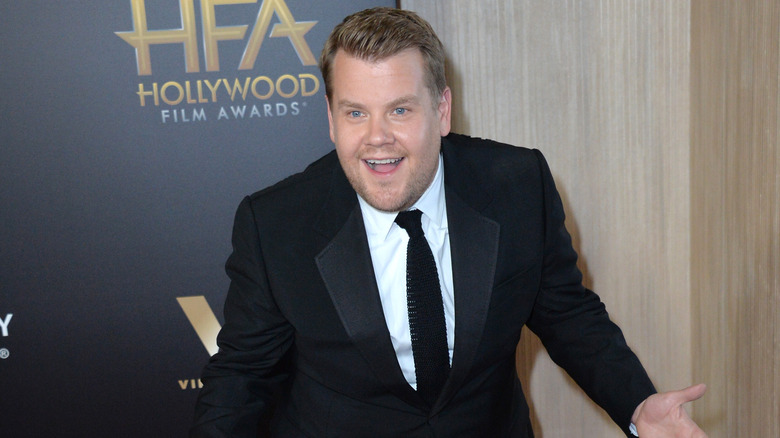 Featureflash Photo Agency/Shutterstock
James Corden is giving fans more details as to why he's leaving his show. Corden sat down for an interview with Entertainment Tonight, where he talked about the hosting gig and why he thought it would be best to step away. The star said that he "felt like maybe we'd done enough," in addition to "everything we wanted to do." Corden continued, stating that he didn't even know if the show would last for a few months, but lo and behold, it's been on-air for over seven years.
That's when he came to a realization. "Then as soon as it seemed like we'd be on for a little while, I was very determined that the show wouldn't overstay its welcome and that we would always know when to leave," he told the outlet. "That we'd always know when to go out on top, because I think that's really important." At the end of the day, the decision to end the show still wasn't easy. "It was really hard, and, you know, there is family decisions and all the things like that," he shared, but noted he's "really excited" for what the future holds.
Fans have taken to social media to express their sorrow over Corden leaving. "I am so sad @JKCorden is leaving his late late show. From Carpool karaoke, to crosswalk concerts. His relationship with BTS, Jonas Brothers, Justin Bieber, OneD, Migos," one person tweeted. "He truly has brought me personally a lot of joy."