What Happened Between Hayden Panettiere And Milo Ventimiglia?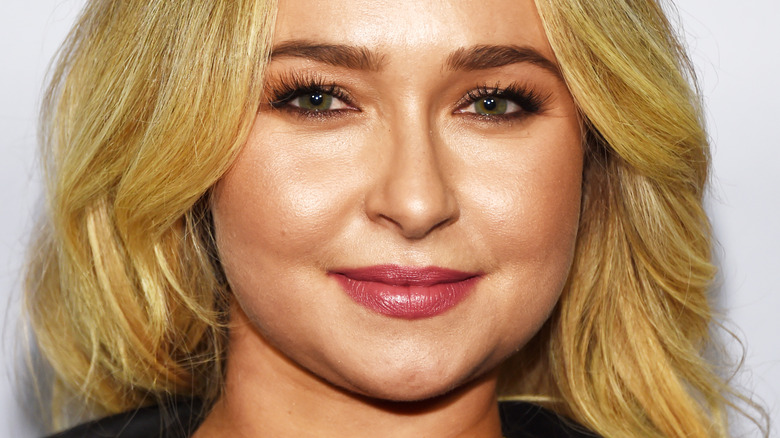 Amanda Edwards/Getty Images
Superstar Hayden Panettiere has been in the spotlight since she could talk. As a child, she starred in commercials for Wendy's, Post Cereal, and Triaminic VHS, according to Sounds Like Nashville. But Panettiere quickly progressed from hawking chicken nuggets to carving out a space for herself on the big screen. Per IMDb, she cemented herself in pop culture (and viewers' hearts) with a supporting role in "Remember the Titans" when she was just 10 years old. From there, she went on to star in cult movies and TV shows, including "Bring It On: All or Nothing," "I Love You Beth Cooper," "Heroes," and "Nashville." And while the entertainment biz has certainly brought Panettiere fame and fortune, it also brought her love, as she met her then-boyfriend Milo Ventimiglia on the set of "Heroes," according to HollywoodLife.
Prior to meeting Ventimiglia, Panettiere appeared to have drawn a line in the sand between work and romance. Conversely, Ventimiglia had a reputation for dating his co-stars, as he'd previously dated Alexis Bledel, whom he'd met on the set of the WB's "Gilmore Girls." On "Heroes," Ventimiglia played Peter Petrelli, while Panettiere starred as Claire Bennet. In the show, the twosome turn out to be related, making an on-screen love connection out of the question. Off-screen, however, anything was possible. After "Heroes" premiered, Panettiere and Ventimiglia began dating in 2007, only to call it quits in 2009. So, what happened to cut their love story short?
Milo Ventimiglia and Hayden Panettiere were leading different lifestyles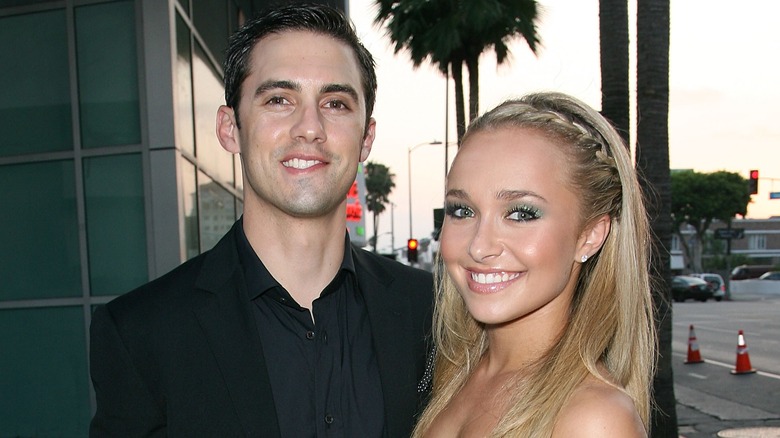 Michael Buckner/Getty Images
While things were hot and heavy for a while between Hayden Panettiere and Milo Ventimiglia, the sparks eventually fizzled. Initially, the duo attributed their split to lifestyle differences, per People. "[Hayden and Milo] lead different lifestyles. He's 31, she's 19. She still has growing up to do and he's very low-key," a source told the outlet. Off the record, however, The Hollywood Gossip reported that Panettiere and Ventimiglia had previously weathered a pregnancy scare that "caused a great deal of friction" and may have triggered their parting of ways.
The couple's age difference could have also contributed to the breakup. E! News reported that Panettiere was barely 18 to Ventimiglia's 29 years when they got together. Even at such a young age, Panettiere's star was already shining bright. To date, she remains the most famous woman that Ventimiglia — who has dated the likes of Alexis Bledel, Isabela Brewster, and Diane Guerrero — has been with. In 2017, the "This Is Us" star opened up to Mr Porter Magazine about how dating such a megastar took its toll. "Never do it again," the actor said, speaking about what he learned from the experience. "There are things that happen to you in your life that shape who you are. Everything I've been through from jobs to friendships to partnerships, everything has built me to who I am. ... It wasn't until my mid to late twenties that the job wears on you, relationships wear on you."
Hayden Panettiere's family liked Milo Ventimiglia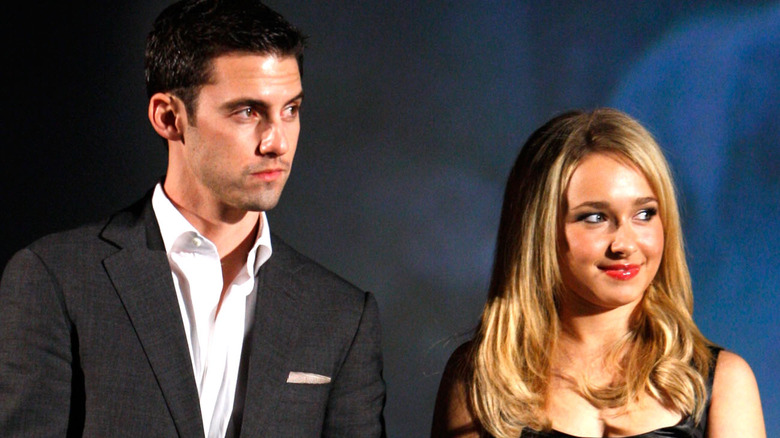 Frazer Harrison/Getty Images
The breakup may have been hard for Milo Ventimiglia and Hayden Panettiere's fans to swallow, especially because they seemed so happy together. People reported that their relationship was an "affectionate" one and that Ventimiglia quickly earned Panettiere's mom's seal of approval. "Hayden's mom adores Milo. She thinks he's so cute," an insider said. "She tells her friends that he's her boyfriend. She's very proud." In fact, the whole Panettiere's whole family adored Ventimiglia. "He's even met [Hayden's] grandparents. He fits in perfectly with the family. Milo jokes around with her little brother. They're buddies," the source added.
From cheering each other on at award shows to showing off their perfectly contrasting outfits, per HelloGiggles, it seems that the whole internet still mourns the end of Panettiere and Ventimiglia's relationship. But the former couple has long since moved on, and to date, the "Nashville" alum is dating Brian Hickerson, according to Us Weekly. Panettiere found love with the real estate agent following her split from ex-fiancé Vladimir Klitschko, with whom she has a child. "We're still respectful of each other and we still have that friendship with each other," she told Us Weekly in 2019 of their co-parenting relationship. "It's not a situation that you find yourself in all that often, so it's a new one. But I think we've done a really good job." For his part, Ventimiglia has been linked to actor Diane Guerrero, but has chosen to stay single in recent years.