Johnny Depp Changed The Name Of His Yacht After Marrying Amber Heard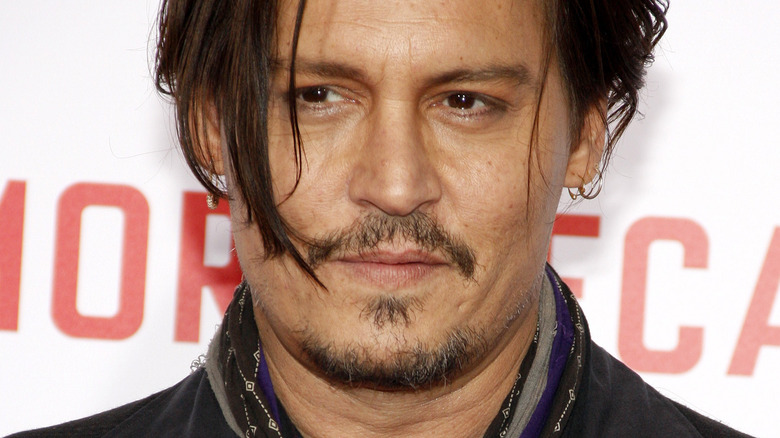 Tinseltown/Shutterstock
The following article includes a discussion of alleged domestic abuse.
Long before Johnny Depp and Amber Heard's messy defamation trial, the couple had an apparently peaceful union. While it may seem like a distant memory to some, the two were once so in love that Depp renamed his luxurious yacht in Heard's honor.
The couple met in 2009 on the set of a film they co-starred in, "The Rum Diaries," while both were in relationships with other people. According to testimony by Depp, the pair shared an intimate on-screen kiss that later evolved into an affair. "It felt like something I should not be feeling, because she had her wife, and I had Vanessa," Depp explained, per Law & Crime Network. "I think there was something in the kiss in the shower that was real."
Depp eventually split from his longtime girlfriend Vanessa Paradis, and Heard ended her relationship with photographer Tasya van Ree, leaving room for the couple to get engaged in 2014. Depp and Heard tied the knot in 2015, and the "Pirates of the Caribbean" star gave his new bride an extravagant gift.
Amber inspires Johnny to rename his yacht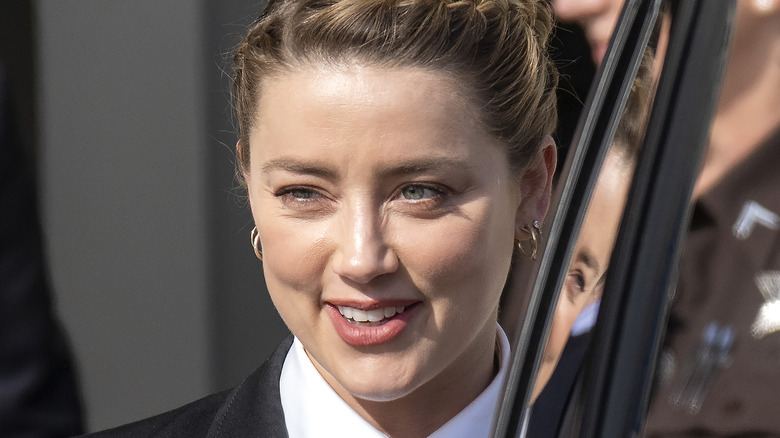 Consolidated News Pictures/Getty Images
According to Daily Mail, Johnny Depp's massive 156-ft yacht, Vajoliroja, was first named as an ode to Depp's relationship with Vanessa Paradis. The outlet reports that Vajoliroja, is named after Depp, Paradis, and their two children, Lily Rose and Jack. The luxury vessel, purchased in 2007, would later have its name changed to Amphitrite, after the Greek goddess of the sea. However, the gift to his new bride, Amber Heard, was unwanted by the "Aquaman" actor and Depp eventually sold the yacht.
"Johnny loved that yacht. But he bought it for Vanessa," an insider revealed to Us Weekly. "And Amber is still jealous of her." The boat, which fits 10 people after being renovated by Depp in 2008, was later purchased by Harry Potter author J.K. Rowling for $29 million, as per Conde Nast Traveler. However, Rowling eventually parted ways with the ship, placing the yacht on sale for $20 million. This yacht was later revealed to be at the center of an explosive incident between Depp and Heard.
The couple had an explosive fight aboard the yacht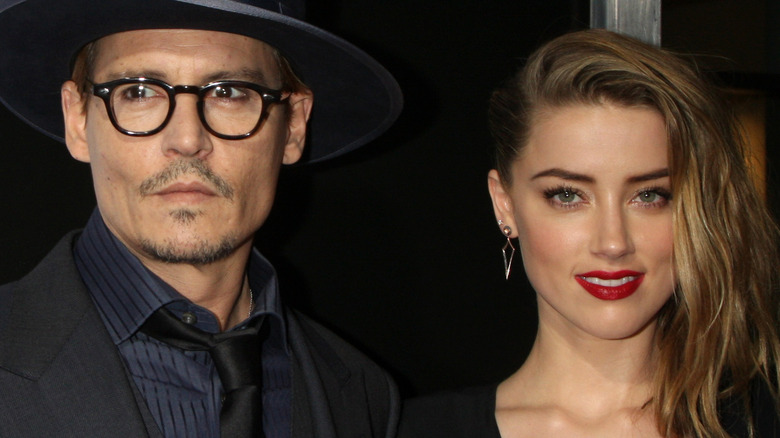 Joe Seer/Shutterstock
The defamation trial between Johnny Depp and Amber Heard has revealed disturbing details about the couple's marriage. The case, originally filed by Depp in 2019, has seen the exes make a series of messy allegations about each other, and one involved an explosive altercation on Depp's yacht. Heard alleged that on a trip to the Bahamas to sell the luxury vessel to author J.K. Rowling, Depp jokingly threw himself off the yacht, scaring his daughter. Heard claims that Depp then accused her of bad-mouthing him to his kids.
"He was basically accusing me of doing this thing; making them aware that he was drinking again," Heard said in court, via Sky News. "And slams me up by my neck and holds me there for a second and tells me that he could f***ing kill me." Following the fight, Heard testified that she left the trip early, while Depp remained to secure the sale of the yacht to Rowling.