Martha Stewart Shares Her Take On Kim Kardashian And Pete Davidson's Relationship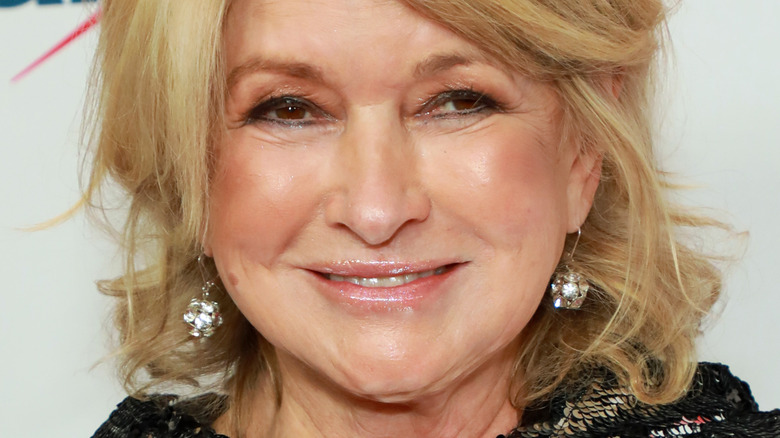 Jason Mendez/Getty Images
Kim Kardashian and Pete Davidson's whirlwind of a romance seems to have everyone talking. The unexpected couple spent a lot of time together while Kardashian was rehearsing for her big "Saturday Night Live" debut in October 2021 and then began dating shortly after developing a friendship on-set, according to Us Weekly.
A source told the outlet, "He was a true professional the whole time they rehearsed and in between takes, but afterward things got flirty," adding, "They exchanged numbers and Pete asked if Kim would like to hang out sometime, which she agreed to straight away."
Since then, the couple has been nearly inseparable and even put their PDA on display at the 2022 Met Gala, per Page Six. Davidson has gotten close to his girlfriend's family and friends over the duration of their relationship. Sources revealed to People that he "fits right in" to their family dynamic and that everyone, including Kim (of course) loves him. While the relationship seemed to come out of the blue, it appears to be going incredibly well so far. The dynamic duo are constantly a topic of conversation... even amongst celebrities like Martha Stewart.
Martha Stewart approves of Kim K and Pete's love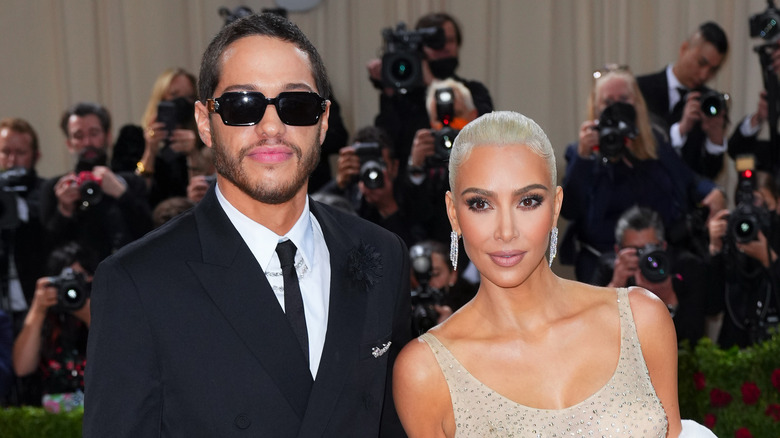 Gotham/Getty Images
It seemed as though the whole world was confused when Kim Kardashian and Pete Davidson began dating, but the original shock appears to have worn off by now. Even Martha Stewart has publicly given the couple her blessing!
During an interview with E! News, Stewart called the couple an "unlikely pairing." However, she expressed her support for their romance and previously called Davidson "so cute." She originally met the comedian at Comedy Central's Roast of Justin Bieber in 2015. It's unclear if they have remained in touch, but it seems as though she still thinks highly of him. Stewart told the outlet, "They're cute together. They seem to have a nice affection for one another, which is so nice."
Stewart has been getting close with Kris Jenner, who also adores Pete Davidson. She visited the momager's new home in Calabasas, where the two spent time chatting over lunch prepared by Jenner's personal chef. Jenner has also been extremely supportive of Kardashian's relationship with the "SNL" star. Early on in their relationship, Jenner was adamant about her true feelings regarding Davidson dating her daughter. A source told InTouch, "Kris one hundred percent approves of Kim's relationship with Pete," adding, "She has known Pete for years, trusts him and has even invited him to their Christmas festivities." Well, at least Jenner and Stewart have something to rave about during their next lunch date.