Why Carrie Underwood Is Returning To American Idol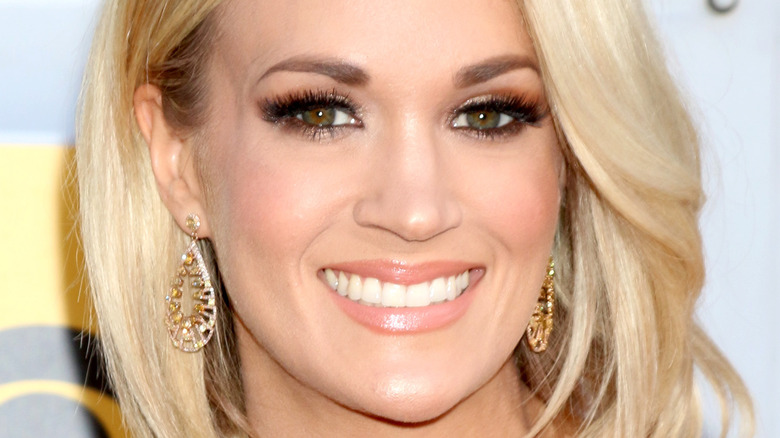 Kathy Hutchins/Shutterstock
Carrie Underwood is one of the most successful "American Idol" winners in the show's history. The Checotah, Oklahoma girl-next-door has come a long way since she won "American Idol" in 2005. Underwood auditioned for "American Idol" after a record development deal fell through in her teens.
The mom-of-two told The Guardian in 2019, "I just got my braces off, my acne had cleared up decently ... but we had no idea what we were doing." Underwood's audition for "American Idol" is especially memorable; she holds her own with Simon Cowell and clucks like a chicken! After she gets the news she is going to Hollywood, the singer tells her mom, "Probably being on a plane will be terrifying ... I've never been on a plane before, and this country girl is going to Hollywood!" So sweet.
Since then, the "Jesus Take The Wheel" singer has won eight Grammy Awards and a whopping 25 CMT Music Awards, more than any other artist. Now, fans will surely be interested in why the "Church Bells" singer is returning to the Season 20 finale of "American Idol."
Carrie Underwood is joining a star-studded line-up of performers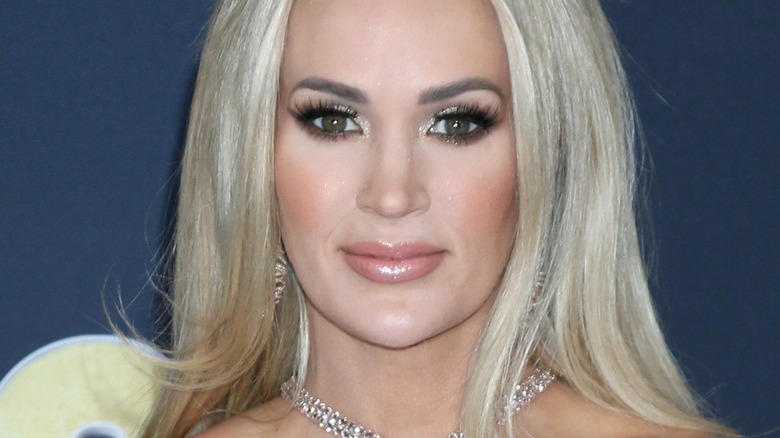 Kathy Hutchins/Shutterstock
Carrie Underwood is doing what she does best on "American Idol" ... she's performing! People reported Underwood is singing in the Season 20 finale on May 22, along with Michael Bublé and Thomas Rhett. The musical superstars are in good company as "American Idol" judges Lionel Richie, Katy Perry, and Luke Bryan will also be performing. But that's not all, Sara Bareilles, Earth, Wind & Fire, Deana Carter, James Author, Flo Rida, Tai Verdes, and Melissa Etheridge will take the stage, too.
As far as Underwood has come from her 2005 win on the competition show, she hasn't forgotten where she came from. The country singer got emotional after virtually mentoring contestant Noah Thompson, who was isolated after testing positive for COVID-19. After Underwood met with Noah on video chat, she teared up, remembering her "American Idol" days. "I do feel like this show was created for people like me, for people like Noah who didn't know to dream that big, but knew that they wanted to do something," the "Cowboy Casanova" singer shared in a solo interview on "Idol."
As Underwood wiped a tear away, she continued, "It's a beautiful thing ... I think back, that's the decision that changed my entire life — I have no idea where I'd be. And to see contestants get every opportunity they've ever wanted is just magical." Sigh. Clearly, the singer remembers her roots, and she'll likely bring that same passion with her when returning to the "Idol" stage.