This Hairspray Star Works An Incredibly Normal Job Today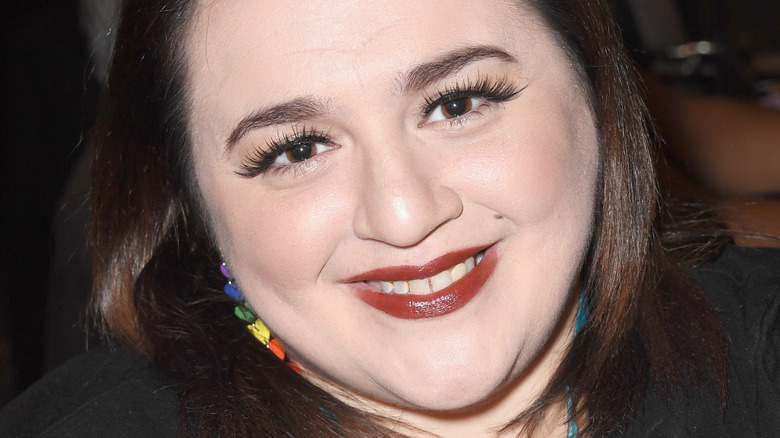 Albert L. Ortega/Getty Images
Many may not know that former actor Nikki Blonsky, known for her iconic role starring as the "pleasantly plump" teen Tracy Turnblad in the 2007 hit "Hairspray," is now working an incredibly normal job. Back during the height of her fame, she was nominated for a number of prestigious awards, including the Golden Globe Award for Best Actress in a Motion Picture – Musical or Comedy, and even won the Critics' Choice Award that year for Best Young Actress, as well as the "One to Watch" award from the Young Hollywood Artists. 
Although she skyrocketed to fame starring alongside the likes of John Travolta and Queen Latifah at the young age of 18, Blonsky has since more or less retired from acting. And now, she is now working a regular, everyday job just like the rest of us. Currently, she is content living a (mostly) normal life, saying in a 2020 interview with Famadillo, "It's a good balance between getting recognized and going under the radar."
Nikki Blonsky appreciates getting 'some privacy' in her day-to-day life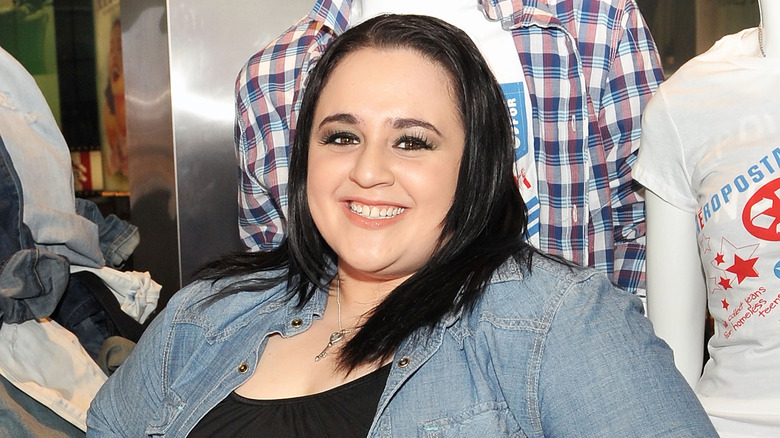 Slaven Vlasic/Getty Images
Fittingly, not long after her starring role in "Hairspray," Nikki Blonsky became a licensed cosmetologist. According to Newsday, she obtained her certification in 2011, and began working in a salon shortly thereafter. At the time, Superstar Hairstylists, the Great Neck, NY store which employed her, said of Blonsky on their Facebook page, "We had an exciting fabulous day with her. We hope she enjoyed it too." 
Around the same time, per People, the then-22-year-old worked a job selling shoes at the Steven Dann boutique. She had not yet given up on acting then, but in the decade since, it seems as though she has chosen to fall off the celebrity radar and live a life of peace and privacy in her native Long Island. In fact, Blonsky continues to work in her home city. As she explained to Famadillo, "Living on Long Island I do get some privacy and it's nice. I can sometimes go unrecognized but then there are days where I'm just going to the corner store and then I get DMs from fans asking if I was just there because someone recognized me."
However, she still maintains some consistent interaction with fans, mostly through her TikTok, which has accumulated more than 55,000 followers. In June 2020, she came out as lesbian via TikTok, much to fans' delight. One person commented, "As President of the Nikki Blonsky Fan Club I am so proud of you and so happy to see the character development," while another wrote, "Imagine being an absolute icon back in 2007 and being EVEN MORE so in 2020."
In Hollywood, Nikki Blonsky was pressured to lose weight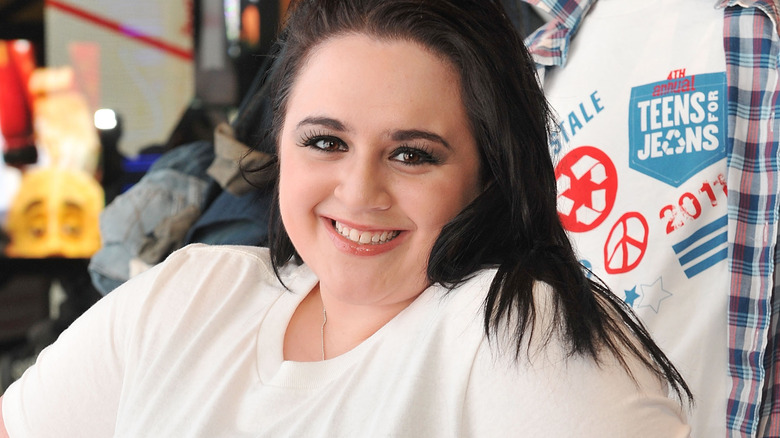 Slaven Vlasic/Getty Images
Before she began working her normal jobs, Nikki Blonsky, a plus-sized actor, portrayed a number of heavyweight roles. This included not only Tracy Turnblad, but also Maggie Baker in "Queen Sized," a 2008 Lifetime movie about an overweight high-schooler who is ironically nominated for Homecoming Queen, and Willamena Rader in ABC Family's "Huge," a 2010 series about a number of teenagers being sent to a weight-loss camp. 
Although Blonsky's acting has been consistently praised (she was even nominated for a Teen Choice Award in 2010 for her role in "Huge"), she has been open about the fact that her weight, despite being a core part of many of her roles, is partially what led her to retire from acting. Per HuffPost, Blonsky revealed in a 2013 episode of "Oprah: Where Are They Now?" that she was often pressured to lose weight to obtain certain roles. "I had so many meetings with people telling me, 'Well, you're so beautiful and you have such a gorgeous face, but maybe if you just lost a little [weight] in your backside'," Blonsky said in the episode. "I'm like, 'Wait, I'm not a Mr. Potato Head doll that you can just put this on and take that off. It doesn't work like that." 
She later added, "Maybe someday I will lose those 60 pounds, but if I do, it's going to be for my own reasons. Not because somebody told me to." Well said.