The Two Married... With Children Stars That Didn't Get Along On Set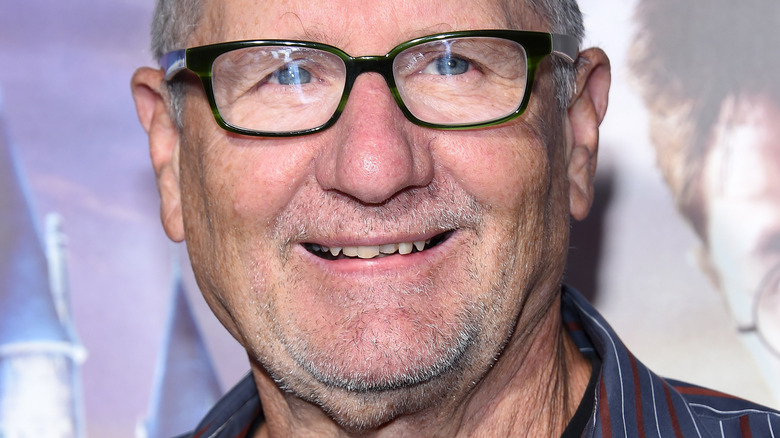 DFree/Shutterstock
For a show about love and marriage, "Married... with Children" had a hidden dark side when the cameras weren't rolling. Sitcom feuds are the source of Hollywood legends, after all. Think William Frawley and Vivian Vance's hate-hate relationship on the set of "I Love Lucy," or the epic behind-the-scenes meltdown that was "Three's Company."
"Married... with Children" was also the subject of a feud behind the scenes. On the show, Al Bundy and Marcy D'Arcy were mortal enemies, making each other the butt of their jokes. But that animosity extended into real life, as well. Both Ed O'Neill and Amanda Bearse reportedly couldn't stand each other and often got into fights, according to E! News. During a 2014 Archive of American Television interview, O'Neill described how he and Bearse would come to verbal blows in his own words.
"We got in a big fight over something stupid in the makeup room. And she said something about you're a bully or something, and I said, 'Well, you're miserable.' It was just bad... In front of everybody, by the way. And then I said, 'You're not very bright, is your problem.' And she was bright, but in a way she wasn't because I said look... She said, 'I'm not bright?' And I could just see her gearing up, like 'I'm smarter than you,'" he explained. Often times, it takes two people to start a feud, with the truth lying somewhere in the middle, but by all accounts, neither O'Neill nor Bearse were each other's biggest fans. 
Married... with Children stars call out show for being misogynistic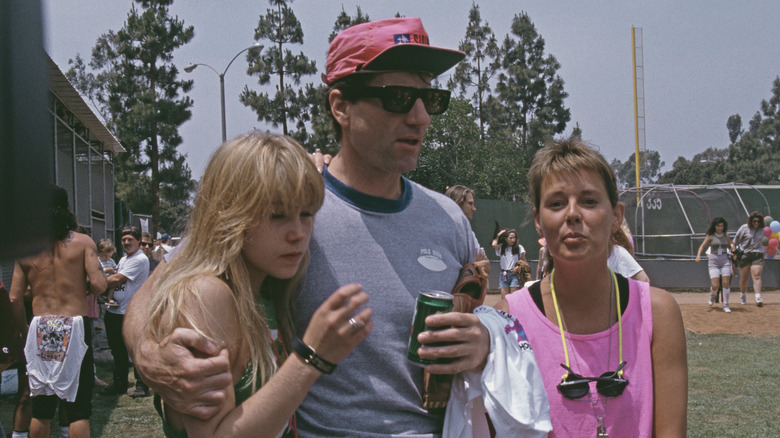 Michael Ochs Archives/Getty Images
In Ed O'Neill's own words, he had some outdated views on what it meant to be gay and lesbian. During the interview with Archive of American Television, O'Neill called out Amanda Bearse, who is lesbian, for growing more "masculine" over the years. He also admitted that he thought the idea of two women getting married in tuxedos was funny, but he felt offended when Bearse didn't invite him to her wedding. For her part, Bearse called out the sitcom for being "misogynistic."
"It was a mean-spirited and misogynist show," Bearse told News Corp Australia in 2018. "It was just so completely inappropriate. Today I don't think the show would be produced because it's so globally offensive." According to O'Neill, he once threatened to get Bearse fired after a particularly volatile argument because he was the star of the show. Bearse wasn't the only actor who felt that way. Katey Sagal, who played Peggy on the show, believed that the sitcom featured a negative portrayal of women.
"It was a very misogynistic show," Sagal told Us Weekly in 2017. "It was when I really, clearly understood that my job as an actor was to interpret the material. It's not necessarily my belief system. My belief system has nothing to do with being an actor."
Amanda Bearse blames Ed O'Neill for ending show prematurely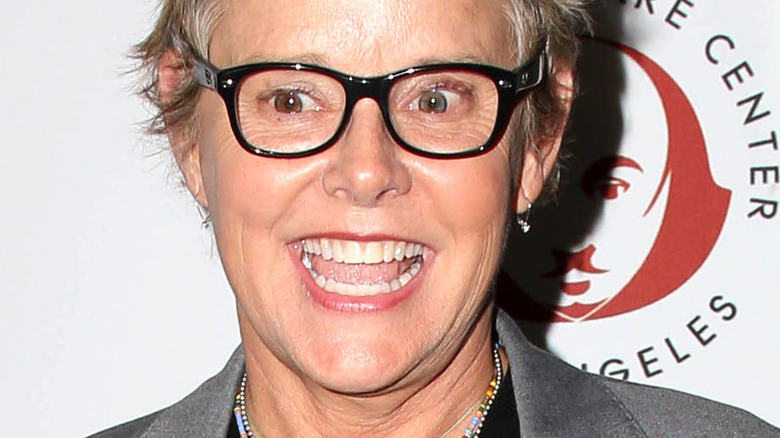 Kathy Hutchins/Shutterstock
The behind-the-scenes feud may have ultimately brought "Married... with Children" to an end. Amanda Bearse shared her belief during an interview with fans Raleigh Supercon in 2018 that Ed O'Neill was ultimately responsible for the show going out with a whimper and not a bang. "I will share... he [O'Neill] was unhappy towards the end of the series and so that affected everything. That's really why the show didn't go off the air with a big finale. The company wasn't quite sure whether we were going to come back for a season 12," Bearse said.
For his part, O'Neill admitted in a 2022 interview with Ellen DeGeneres that he was taken aback when the show got canceled. In fact, he said the studio never called to give him a heads up that they were bringing down the metaphorical axe. Despite its cancellation, the show was incredibily popular during its time and also endearing to many. In a 2021 interview on "Jimmy Kimmel Live," Katey Sagal reflected on how fans used to dress up like characters from the show. "We were waving and there were so many people there and we thought no one was going to really watch it because it was so irreverent and it was so not like anything else on TV," she said. 
Given that these interviews took place decades after the show ended, it sounds like O'Neill and Bearse aren't quite ready to bury the hatchet yet. But recently, according to Deadline, talks of a revival are in the works. However, it sounds like the potential reboot may be animated, which means O'Neill and Bearse probably won't have to be in the same room.