Lizzy Capri Says Making Crown Lake Was The 'Opposite' Of What She's Used To - Exclusive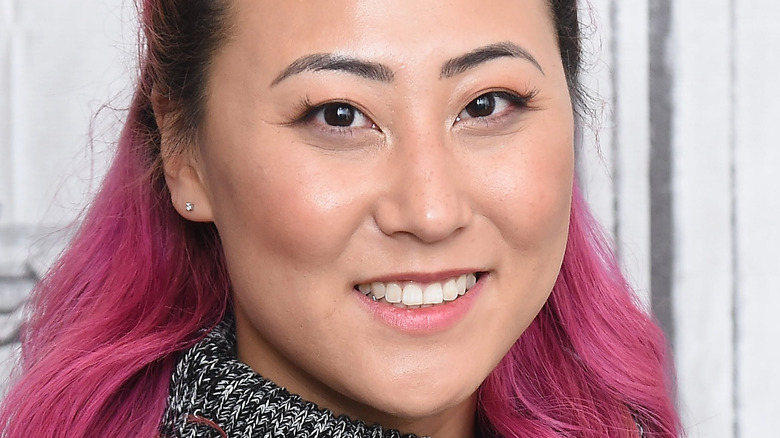 Gary Gershoff/Getty Images
Lizzy Capri has made a successful career for herself on Youtube, where she posts family-friendly videos revolving around gaming, comedy, lifestyle, and other topics. Through that content, the social media influencer has grown an impressive following of over 11 million people across her platforms and has used her influence to promote philanthropic projects. She has also co-created TEAM RAR, one of the most popular YouTube creator groups.
But Capri is still interested in branching out her career further and exploring different creative outlets. One of her latest projects pushed her outside of her Youtube comfort zone when she joined the cast of Brat TV's "Crown Lake," playing Ms. Lin. The teen mystery series was Capri's first time on a film set, and it took a lot of adjustment. During an exclusive interview with Nicki Swift, Capri explained why she wanted to branch out into acting, what some of the most challenging parts were, and why it was completely different from anything she'd done before.
Lizzy Capri wanted to start her acting career with Crown Lake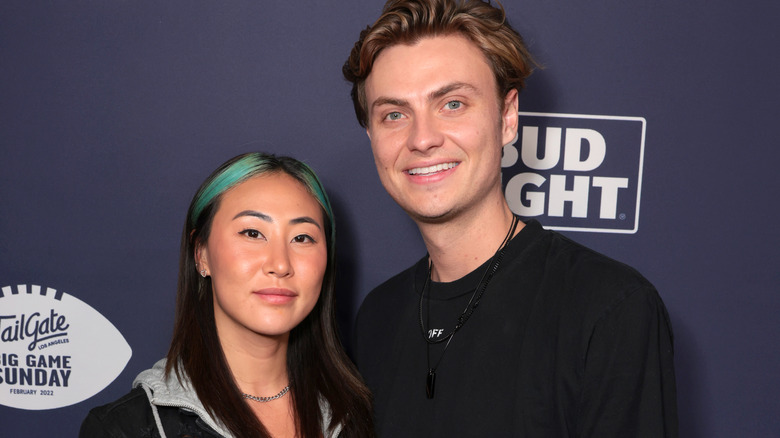 Tiffany Rose/Getty Images
Lizzy Capri has long done improv and some acting on her Youtube channel and told us that she's "always kind of wanted to dabble in acting." That said, her role in "Crown Lake" was her first time being part of a big production.
Speaking to Nicki Swift, the Youtube star explained why she thought this project would be a great way to start acting. Capri said that her Youtube career made it easy to segue into working with Brat TV. "It's a similar audience, similar demographic. And I also think a similar level of acting," Capri explained. "I feel like a lot of people go do kind of their first ... experience acting on that show. So I thought it would be kind of the perfect place for me to be exposed to that." 
Going from working on her own projects to being part of a larger show was a big transition and learning experience for Capri. Coming on set was "really cool and really eye-opening," the YouTuber shared. "There are all these sets, there's a bunch of people for every single thing. And it was really cool to just show up and do hair and makeup and wardrobe," Capri continued. "There are so many facets to produce a show that I had never experienced before." 
Capri had to give up control on set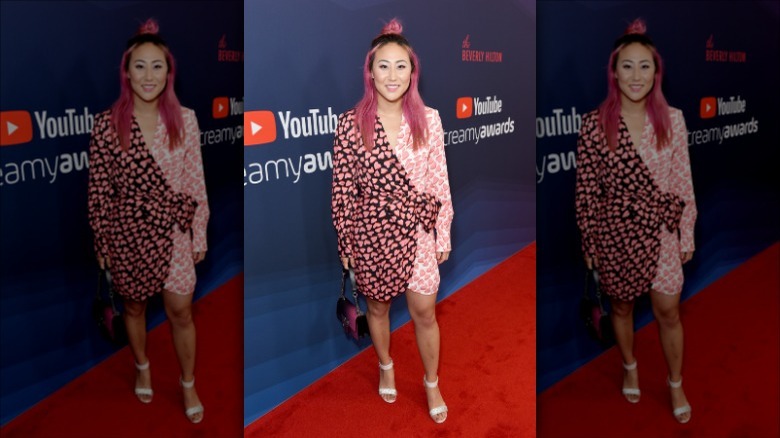 Presley Ann/Getty Images
Although Lizzy Capri has had plenty of experience in front of a camera, she said her first experience acting was "literally the opposite" of making her own videos. Filming for her YouTube channel, Capri is used to having a lot of control. She explained that typically she's the one "holding my own camera or directing and producing and coming up with the outline, coming up with the ideas, even into post-production of editing ... And so it was really weird to be super hands-off and kind of being thrown into the mix of everything, whereas I'm used to kind of knowing everything that's going on and being a part of every single step of the way."
Capri said adjusting to having less control over her environment was "definitely weird." The biggest change was not being the decider in what went into the final cut. "Because with my own content, I do have a lot of control over, let's say the angles or what makes it to the final edit," Capri said. But after learning to adjust to taking a backseat, Capri said she was happy with her experience. "I definitely think I want to do more acting in the future," Capri said. "I had so much fun with this. And it was a small role that I'm like I could definitely do better."
Season 3 of "Crown Lake" is available to stream now on Brat TV.