Travis Scott Is Giving Back In A Major Way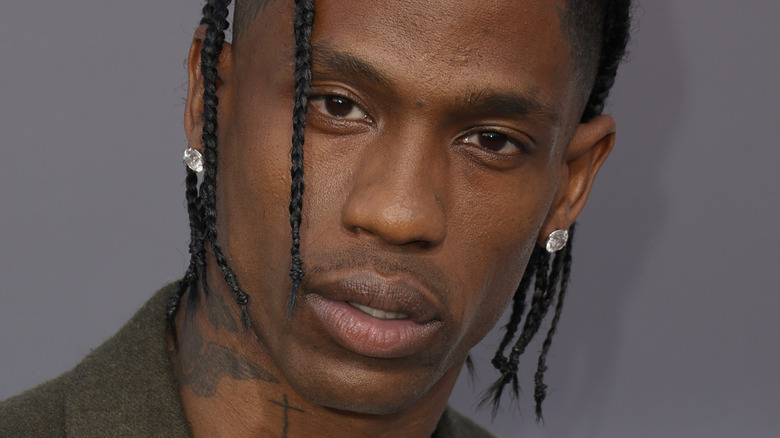 Frazer Harrison/Getty Images
Travis Scott is leaving the past behind him and focusing on bettering his community. According to BuzzFeed News, the rapper, along with Live Nation, was slammed with a massive lawsuit after several people died and hundreds of others were injured during his highly anticipated Astroworld festival that drew thousands of fans to his hometown in Houston. 
The music concert — which is named after his 2018 album —took place on November 5, 2021 and resulted in a tragedy after 10 people, all under the age of 30, died due to the mass pandemonium that ensured during his live performance, per ABC News. "I'm absolutely devastated by what took place last night," Scott shared on social media (via Variety). "My prayers go out to the families and all those impacted by what happened at Astroworld Festival."
Since this recent tragedy, the "Sicko Mode" rapper has been focused on bettering the conditions at his concerts and has chosen to give back to his fans in a major way. 
Travis Scott is giving away $1 million in scholarship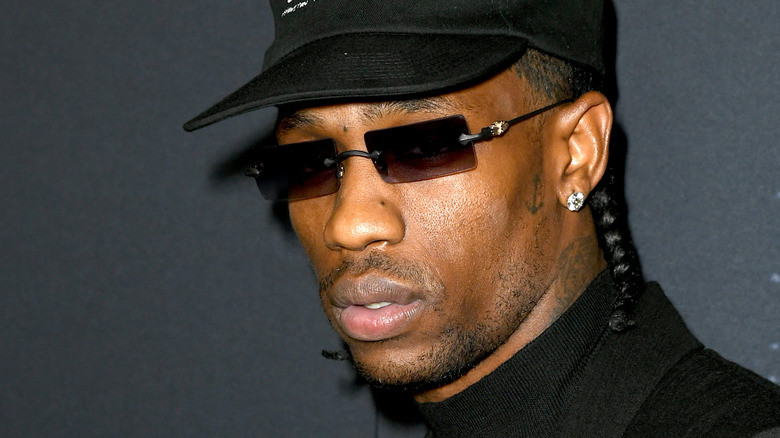 Kevin Winter/Getty Images
According to People, Travis Scott and his Cactus Jack Foundation made a big announcement to help excel the future generation when it comes to education. As a collective, they will be giving up to $1 million in scholarships for 38 Historically Black Colleges and Universities, also known as HBCUs. The outlet reports the money will be awarded to 100 students. 
"With Scott's support, the Waymon Webster Scholarship Fund granted $10,000 scholarships to seniors who have reached academic excellence (averaging 3.5 or higher GPA) but have faced the all-too-common last-minute challenge of financial adversity in the second semester of their senior year," per a news release obtained by People. This will count as the rapper's second initiative to support the organization. Scott's foundation also has strong ties to his family. 
According to Complex, the scholarship is actually named after his grandfather Waymon Webster. And that's not all: His sister, Jordan Webster, who is the project manager of the foundation, is excited about her brother's efforts to give back and is passionate about his vision. "I know personally how deeply important my grandfather's academic legacy at HBCUs is to my entire family—to Travis," she said in a statement. "It means the world to me to be able to work with my brother as he creates hope and makes a real difference for our peers and their families."