Prince Harry And Meghan Markle Fans Are About To Get A Very Intimate Look Into The Couple's Life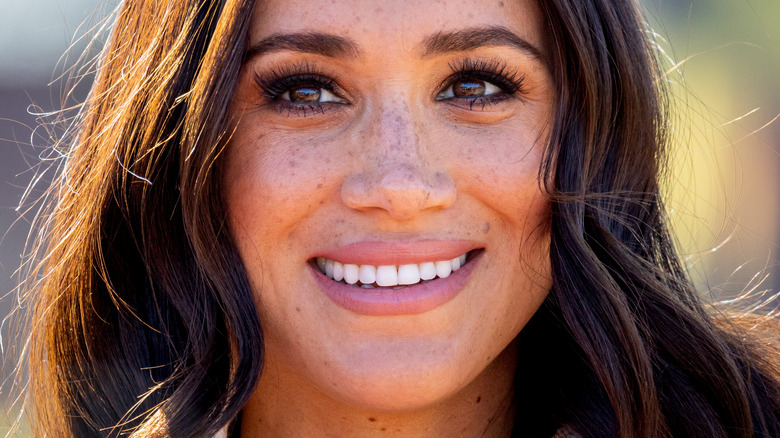 Patrick Van Katwijk/Getty Images
Since leaving the royal family in 2020, fans have been clamoring to know more about what Prince Harry and Meghan Markle's life in Montecito, California looks like. And now, it appears that wish is about to come true.
Since stepping down as senior oyals, Harry and Meghan have hinted that they are not opposed to cameras following their every move. For example, in September 2020, Harry and Meghan signed with Netflix to create different forms of content in collaboration with their Archewell Productions. Fans may also remember that Meghan signed on to help create an animated series titled "Pearl," though the production of has since been canceled, per the BBC.
And who can forget the infamous sit-down interview the Duke and Duchess of Sussex did with Oprah Winfrey? The interview, which aired in 2021, reached more than 17 million viewers and received a nomination at this past year's Emmy Awards, per Town & Country. Obviously, the public is interested now more than ever in what the duke and duchess are up to. And it seems two years later, Prince Harry and Meghan are ready to give fans the royal treatment and let them into their new lives.
Meghan Markle and Prince Harry are set to begin filming a docu-series of their life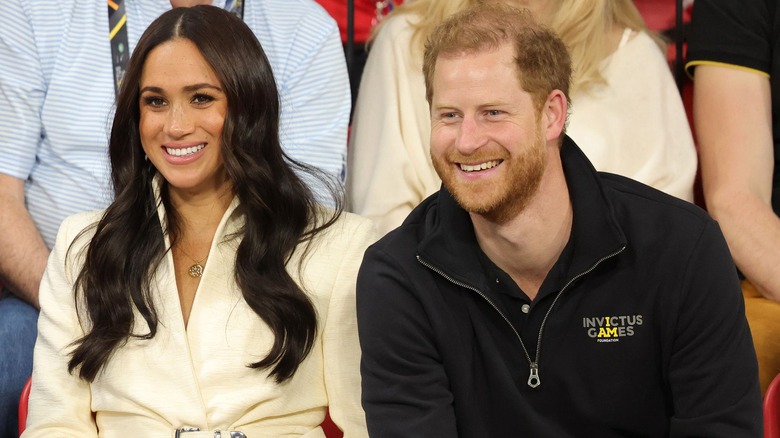 Chris Jackson/Getty Images
It may not be Buckingham Palace — but it's close! According to insiders, Netflix is set to produce a docu-series featuring Meghan Markle and Prince Harry at home in Montecito, California, per Page Six. While many of the details are up in the air, sources said executives at Netflix are hoping to have the series available by the end of 2022, though the duke and duchess reportedly would rather the series debut in 2023.
For the new series, cameras reportedly have been rolling inside the pair's life in their new home and were present when they took their trip to New York City in September 2021. "I think it's fair to say that Netflix is getting its pound of flesh," a reported insider told the outlet.
And while the duke and duchess are comfortable opening their home to cameras, what topics they will be open to talking about on-camera have yet to be revealed. But there are plenty these two could talk about. For example, the two leaving the royal family was not without its difficulties. When news of their departure from the royals was released, it strained the already rocky relationship Prince Harry and his brother Prince William had. But, while no one knows for certain what will be touched on, one can only hope for a docu-series reunion episode — royal family edition.