Flavor Flav Shares Some Unexpected Happy News About His Personal Life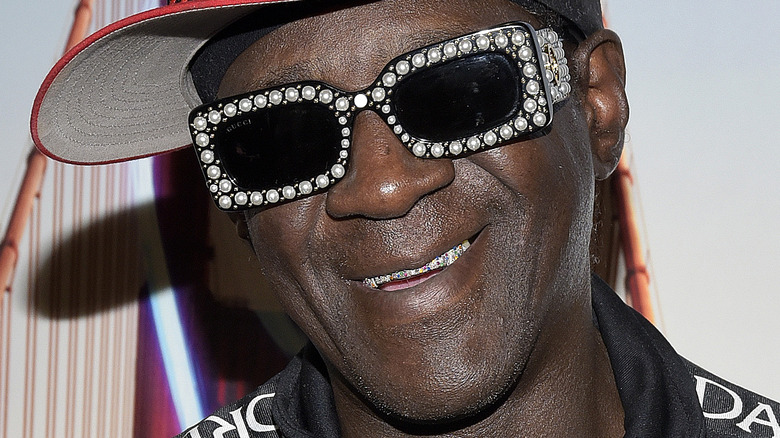 Michael Tullberg/Getty Images
Flavor Flav, born William Jonathan Drayton Jr., is a hip-hop legend who took over the rap scene in the 1980s with his group Public Enemy, which  included members Carlton Ridenhour (Chuck D), Norman Rogers (Terminator X) and Richard Griffin (Professor Griff), per Biography. Together they created chart-topping music and for decades had a cultural impact in the industry. 
"I feel so appreciated; this is a feeling that I really can't describe," Flav told Interview Magazine about his worldwide success in 2015. "I'm not surprised that I'm one of the most loved figures is because when one of the most loved figures gives you love, you got no choice but to give him love back." And, not only did he receive an immense amount of love from fans, but he also had a way with the ladies too. 
Flav was iconic in the reality television world and appeared in shows like "The Surreal Life," "Strange Love," and of course, his popular dating show "Flavor of Love," per IMDb. While many haven't heard much from Flavor Flav in recent years, he is now trending for some big news in his personal life.
Flavor Flav fathers his eighth child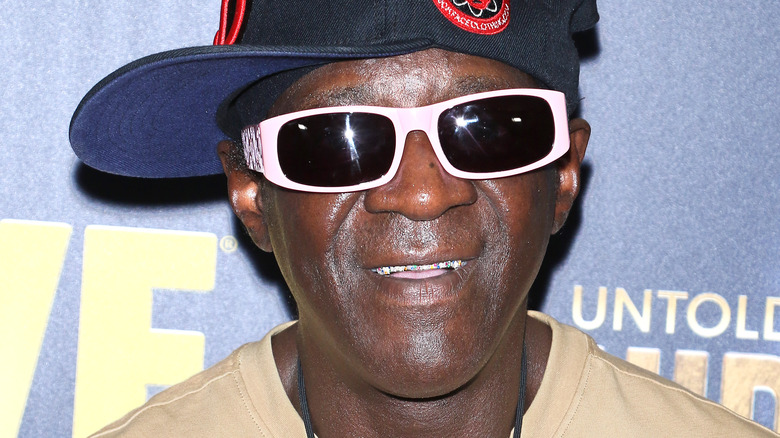 Jim Spellman/Getty Images
Among his many roles, Flavor Flav is assuming a new one he didn't quite expect. 
According to TMZ, Falv is now (officially) the father to a three-year-old boy named Jordan. Barry and Parchi, the little boy's maternal grandparents, reportedly explained to the outlet that their daughter Kate briefly dated the rapper while she was working as his manager. Shortly after they parted ways, she found out she was pregnant. Flav apparently had his doubts about Jordan being his son — until now. TMZ reported that the "Fight the Power" rapper took a DNA test that confirmed the news and since then, he has already started to spend time with his little one. 
According to Page Six, Jordan is now Flav's youngest son and eighth child. The reality star has three children with his ex-girlfriend Karen Ross, another three kids with ex-girlfriend Angie Parker, and a child with his wife Liz Trujillo. Back in 2014, Flav shared a photo on Twitter where he was seen smiling alongside all seven of his kids. "I'm proud of every last one," he wrote.