The Real Reason Mariska Hargitay Once Got Arrested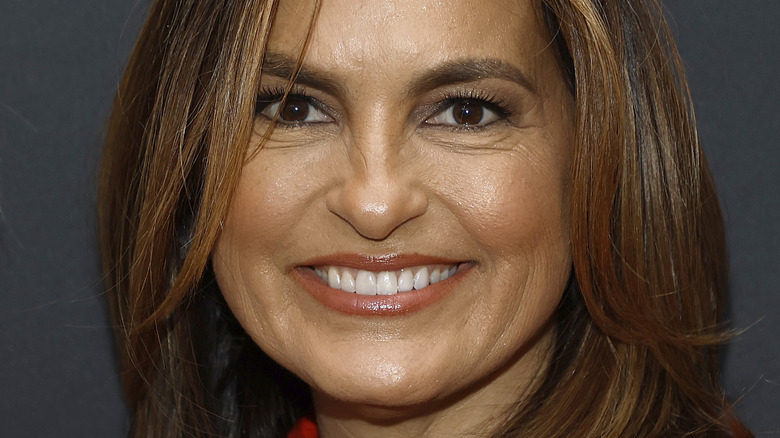 John Lamparski/Getty Images
Mariska Hargitay, also known as Detective Olivia Benson, can do no wrong — or so we thought. The actor first starred on "Law and Order: SVU" back in 1999 and has been the face of the NBC hit series ever since, per History. The New York City-based crime show has been cracking some of the biggest cases involving sexual offenders for over two decades.
According to Fortune, "Law and Order: SVU" made U.S. TV history in 2019 as the "longest running prime-time live-action series." Despite being on-air for so many years, Hargitay still can't seem to get enough. "I got to say, for me, it's getting better," she said during an appearance on "Late Night with Seth Meyers" in 2018. "We are having more fun, and going deeper and more invested. And it's pretty incredible right now."  
While Hargitay's character Detective Benson is known for working around the clock to put career criminals behind bars, the actor knows firsthand what it's like to end up in cuffs and the reason behind her experience is pretty funny.
Mariska Hargitay was arrested during her college days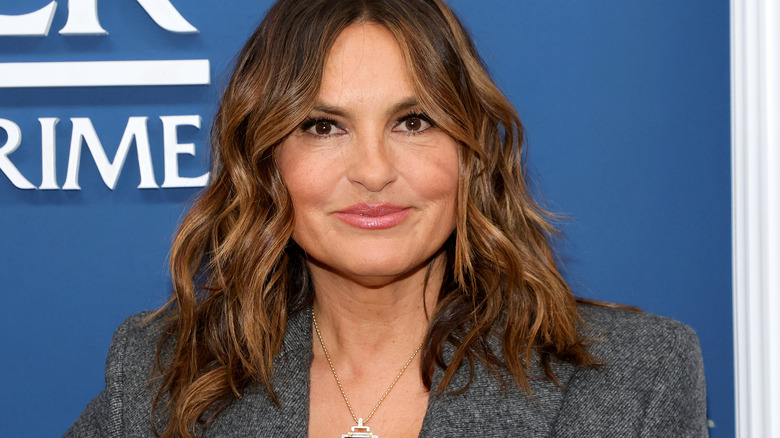 Dia Dipasupil/Getty Images
According to The Wrap, Mariska Hargitay is an alumnus of the University of California, Los Angeles acting program. In the 1980s, when she was just a student at UCLA, Hargitay got the rare opportunity to appear in the "She Loves My Car" music video for rising country singer Ronnie Milsap, per Ranker. Before the night was over, Hargitay was surprisingly picked up and arrested by cops. The actor was ultimately put in the slammer for having a slew of unpaid parking tickets. 
Her college roommate Jennifer Barker wasn't too shocked about it. Barker told "E! True Hollywood Story" that her dear friend Hargitay had a bad habit of parking wherever she wanted, and as a result, paid the price by being taken into custody (via Daily Motion). "They put her in the back of the car and took her to jail," she recalled. Barker also revealed that not only was Hargitay arrested that night, but she was still wearing her outfit from the music video. "She was in there with all the ladies of the night," Barker joked. "She was fitting right in." 
Hargitay admitted on "E! True Hollywood Story" that she turned her life around soon after. "I started working immediately, which was the blessing and the curse because I clearly didn't know how to act, even a little bit," she said with a laugh. Little did she know, she was about to become the biggest star on prime-time television. 
Despite her success, Mariska Hargitay hasn't forgot where she came from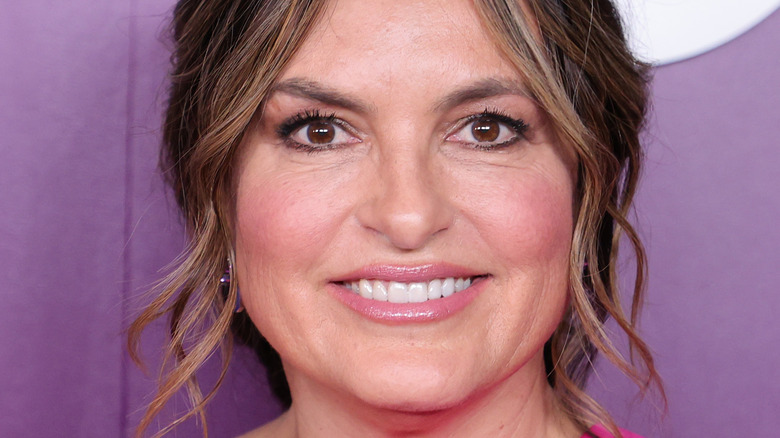 Theo Wargo/Getty Images
Mariska Hargitay has been nominated for an Emmy eight times for her performance as Detective Benson, and in 2006, she took home the award for Outstanding Lead Actress in a Drama Series, per the Emmys' official site. Throughout her career, the actor also won a Golden Globe and People's Choice Award, as well as being crowned one of Glamour's 2021 Women of the Year. 
"I felt like an octopus being pulled apart in so many directions," she told Glamour about how she was taking in her success. "Sometimes when you're in those moments, it's a lot. And you're like, 'How am I going to climb the mountain?' But here I am today going." While Hargitay's career has been nothing short of amazing, the actor never forgot where she came from and gave back to the place where it all started — the University of California, Los Angeles. 
According to The Hollywood Reporter, the actor donated $100,000 that went toward an acting scholarship for the UCLA School of Theater Film and Television. "After all I have received from TFT for my journey as an actor; I am so excited to give back," Hargitay said in a statement obtained by the outlet. "My education there not only gave me an invaluable foundation for my craft, but also lit the fire of enthusiasm, perseverance and pursuit of excellence that has fueled me ever since." And it gave her that pretty amusing arrest story, too.