Raging Bull Boxer Jake LaMotta Dies At 95, Robert De Niro Pays Tribute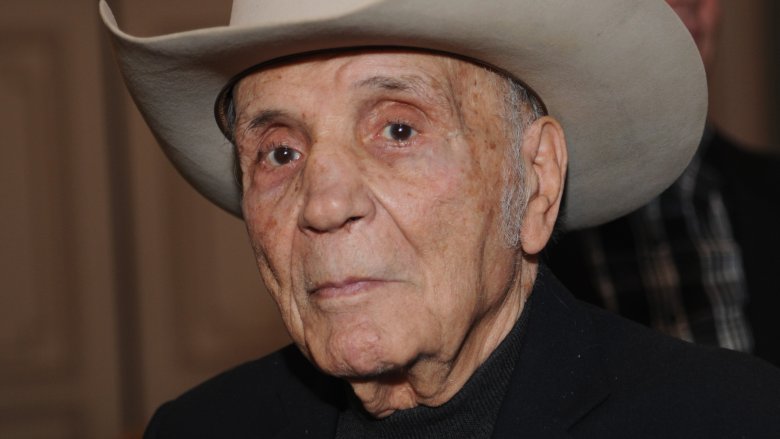 Getty Images
Legendary boxer Jake LaMotta has died.
The former middleweight champion passed away on Tuesday, Sept. 19, 2017 at the age of 95 in a nursing home in Miami, Florida following complications from pneumonia, ABC News reported.
With an impressive career spanning from 1941 to 1954, the sports legend had a total of 30 knockouts, earning him the title of "Bronx Bull" and a reputation as a brawler. According to ESPN, LaMotta held the middleweight title between 1949 and 1951. He was inducted into the International Boxing Hall of Fame in 1990.
The boxer's 1970 memoir served as the inspiration for Martin Scorsese's 1980 black-and-white movie of the same name, Raging Bull. Robert De Niro, 74, famously portrayed LaMotta in the iconic film, which earned him an Academy Award for Best Actor. The actor paid tribute to LaMotta upon his passing. "Rest in Peace, Champ," he said in a statement.
"He was a great man, sensitive, and had eyes that danced right up to the end. I love him; God rest his soul," LaMotta's wife, Denise Baker, told ABC News. "And he never went down!"