Fergie Opens Up About Josh Duhamel Split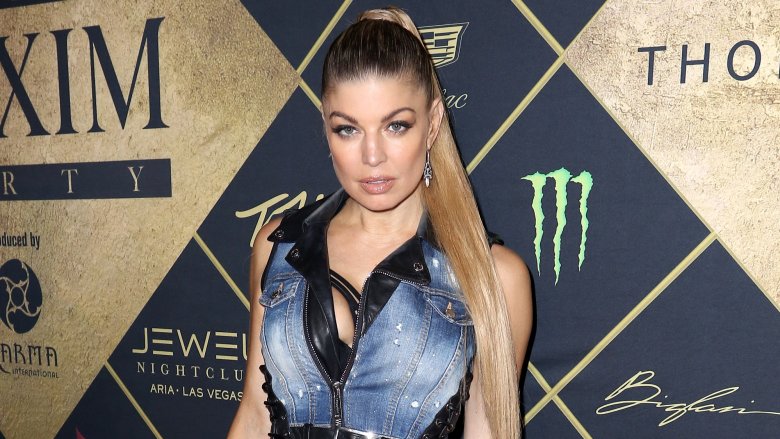 Getty Images
The "Fergalicious" singer has nothing but love for her ex.
Fergie (real name Stacy Ann Ferguson) opened up about her surprising divorce from Josh Duhamel in an exclusive interview with Entertainment Tonight on Thursday, Sept. 21, 2017. 
"We're great friends, Josh and I, there's so much love that we have for each other," the "Big Girls Don't Cry" singer explained. "We really like each other, we have fun with each other. We're just not a romantic couple anymore." The 42-year-old added, "But we are still Axl's parents through and through, and our families — each other's families, the cousins, my nieces and nephews — it's all the same. So that's the only thing that's changed."
"It's just been all love in our family," the Black Eyed Peas artist continued. "Our families are families together and that cannot change. That is Axl's family, the cousins, I mean, all of mine, the Duhamels and the Kempers and everybody that I've fallen in love with, they're a family."
Fergie, who revealed in August 2017 that her long-awaited sophomore effort, Double Dutchess, would hit shelves on Friday, Sept. 22, said that she will focus her energy on "touring, bringing the family, and enjoying Axl every year," and making "sure that life is balanced, and I'm open." As she continued, "I'm kind of just an open vessel. Just everything has to be done with love."
As Nicki Swift previously reported, Fergie and Duhamel, 44, recently called it quits after eight years of marriage. "With absolute love and respect we decided to separate as a couple earlier this year," the two released in a statement via the singer's rep. "To give our family the best opportunity to adjust, we wanted to keep this a private matter before sharing it with the public. We are and will always be united in our support of each other and our family."
The "L.A. Love" singer began dating Duhamel in September 2004, and the two married in January 2009. They share one child together, four-year-old Axl.
While we wait for more divorce news from the amicable pair, read up on the real reasons Fergie and Josh Duhamel split.