Inside Chicago P.D.'s Tracy Spiridakos' Love Life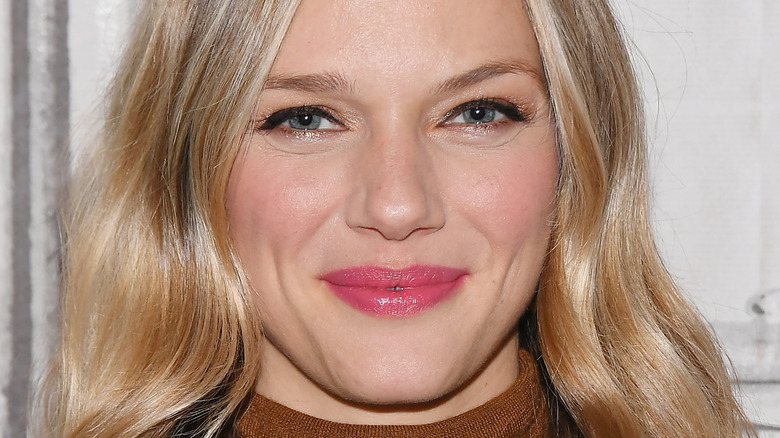 Nicholas Hunt/Getty Images
Tracy Spiridakos has been fighting crime as Detective Hailey Upton on the NBC hit series "Chicago P.D." since 2017. The Canadian actor landed her first television placement in the film "The Adventures of Two Weeks with Wife" in 2007, per IMDb. Spiridakos also scored roles in "Majority Rules!," "Rise of the Planet of the Apes," and "The L Word," to name a few. Spiridakos joined "Chicago P.D." — which was created by Dick Wolf and Matt Olmstead — in the last two episodes of Season 4 and quickly become enough of a fan-favorite that she was promoted to a series regular for the following year, per The Hollywood Reporter.
While Spiridakos does share some things in common with her character, there was still a process of discovery for the actor as she embraced the character. "For [Hailey], I'm a big tomboy myself, so I found the way that she walks, I just imagine that she carries herself a little tougher, a little broader than I do," Spiridakos told Backstage. "When I first stepped into it, I don't know that I had figured everything out yet. And then the more that I got to know her, the more backstory comes into it."
However, it appears that one thing that Spiridakos and her character don't have in common is their love lives. While on "Chicago P.D." she may be married to Detective Jay Halstead, in real life, her story couldn't be more different.
Tracy Spiridakos is very private about her love life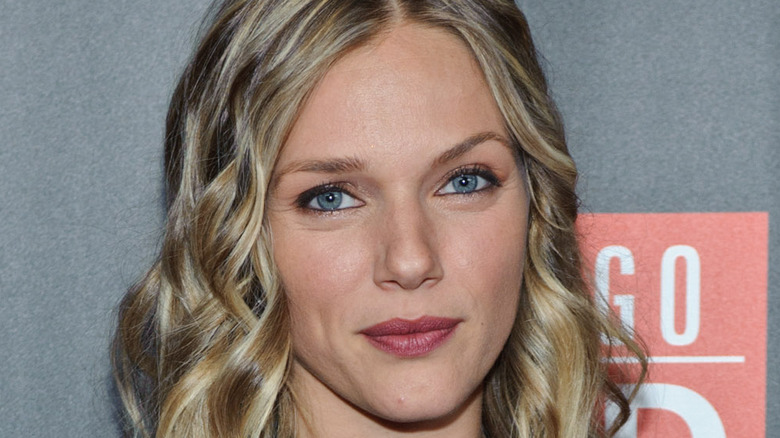 Timothy Hiatt/Getty Images
According to Hello! magazine, Tracy Spiridakos was reportedly linked to her longtime partner and friend Jon Cor for several years. The two initially met while on set of "The Boy She Met Online" in 2010, and from that moment, sparked a romance. They later went on to work alongside each other again in the television series "Being Human." Cor is also a Canadian actor who has been in the industry since 2006, per IMDb.
Spiridakos and Cor got engaged in 2012, but shortly after, the couple revealed they would be tying the knot, they called it quits in 2013, per Us Weekly. Because both actors maintain a very private life, it is unclear what caused the breakup.
After the two parted ways, Spiridakos was rumored to be dating musician Justin Ruane after he posted a photo of her on Instagram, back in 2014, where she was sporting a T-shirt with his favorite football team: the Chicago Bears. According to his social media account, the two appeared to be happily in love sharing special moments together over the span of four years. However, considering they haven't posted anything with each other on Instagram since October 2018, it's a possibility Spiridakos and Ruane are no longer dating. 
Tracy Spiridakos' Chicago P.D. character is less private about her love life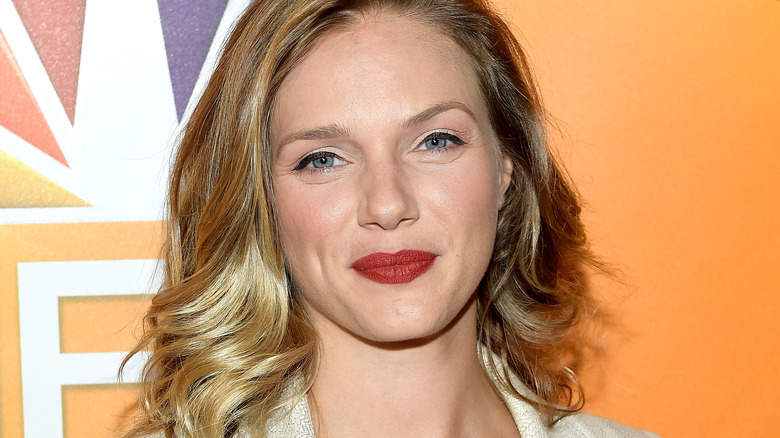 Matt Winkelmeyer/Getty Images
Tracy Spiridakos may be very private about her love life, but her character Detective Hailey Upton on "Chicago P.D." is quite the opposite. Upton is head-over-heels about her on-screen partner and boyfriend Jay Halstead. According to TVLine, Upton and Halstead spontaneously tied the knot on the Season 9 fall finale. 
"I feel like the relationship was so fractured for a little while, and this moment was a moment between them to kind of just show that we're in this together, we can get through this together," Spiridakos said during an interview with HollywoodLife in December 2021. "So it was like a spur of the moment, let's just go do this right now, just for you and me to do something between the two of them. That's kind of how I saw it."
Her co-star Jesse Lee Soffer — who plays the role of Halstead — felt the same way about their characters on-screen romance. "The next logical step is closure," he told the outlet. "The next thing that's in our lives is this," Soffer added. Fans can keep up-to-date with their love story by tuning in to "Chicago P.D." on Wednesday nights, per NBC.