Khloe Kardashian Reveals She And Kourtney 'Didn't Care' About Keeping Up With The Kardashians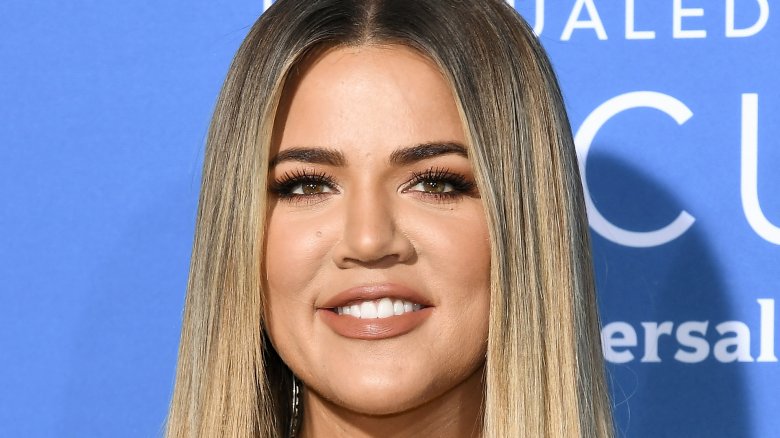 Getty Images
Khloé Kardashian can't believe it's already been ten years.
The Keeping Up With the Kardashians star was joined by sisters Kim Kardashian and Kourtney Kardashian during an exclusive sit-down interview with E! News on Thursday, Sept. 21, 2017. The famous trio revealed how they never thought their reality show would actually take off.
"I don't think we even imagined it would go on beyond one season," Kim admitted. 
"Kourtney and I didn't care," Khloé chimed in. "Kourtney and I were like fully in the store, she was in Smooch, I was in DASH. And we were literally told we'll film around the stores to make you guys comfortable. We did not care."
"To promote the stores and we thought it would be good for business," Kim added. "That's what I said to get them to want to do it." To which Kourtney quipped with a laugh, "And when Kim was mad at us one day she said, 'I'm gonna call TMZ and tell them to tell people never to shop at DASH!'"
As Nicki Swift previously reported, the Kardashian-Jenner clan have been looking back on their decade on TV recently. "I think that it's going to come to an end sooner or later," momager Kris said on the Today show earlier this week. "It's something that we've enjoyed doing together as a family for so long. And it's been such a blessing that I think we would have the best home movies ever of life and have some really amazing memories."
As Khloé wrote with some regret in Glamour in early September, there are "cracks in the foundation" of her famous family that are highlighted on the show, but added "we're strong enough to endure it." As the television personality concluded, "This is what we've chosen, and we've chosen to be as raw and honest as we can."
The Keeping Up With the Kardashians 10 Year Anniversary Special will air this Sunday, Sept. 24 at 9 p.m. on E! While we wait for the next season of KUWTK to premiere on Sunday, Oct. 1, read up on all of the dark secrets the Kardashian family tried to hide.