What Is The Real Meaning Of Love Of My Life By Harry Styles? Here's What We Think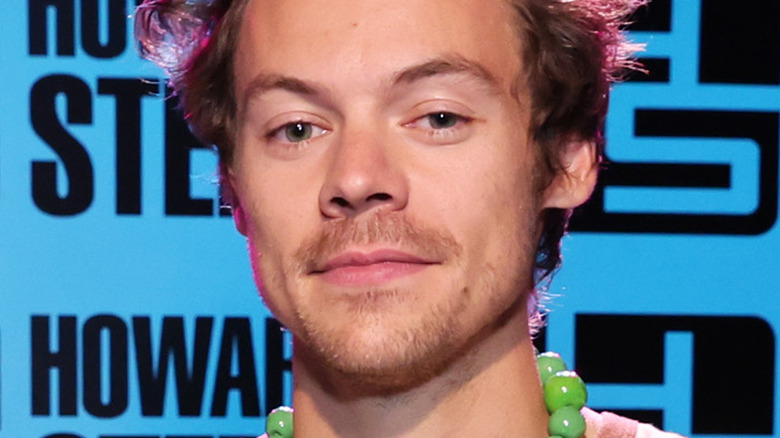 Cindy Ord/Getty Images
Since the 1950s, the music industry has produced an array of pop and rock and roll heartthrobs. From Elvis Presley and Prince to Jon Bon Jovi and Steven Tyler, music lovers have been inundated with hunky, talented legends. In recent years, a new batch of artists have added their own flair to the aforementioned genres. However, none are quite as dreamy as the sensational Harry Styles.
The singer-songwriter first captured the attention of music enthusiasts during his impactful stint in the UK boy band One Direction. Over the course of six years, Styles enthralled audiences with his expressive performances and vocal abilities. After the group's shocking end, the "Adore You" singer wasted no time exploring his own artistry, which led to the release of his 2017 solo album, "Harry Styles." At the time of the album's release, Styles said he felt "vulnerable" releasing his own record. "I've never felt this vulnerable putting out music because I don't think this is a piece of myself I've put out before," he told NPR.
Since the release of his debut album, Styles has blossomed into an unstoppable musical force. In four years, the "Lights Up" singer has toured across the world and released two additional albums, including his brand new record, "Harry's House." Backed by a funk-inspired production, the album has received praise for its intimate, heartfelt lyrical content. But, out of the 13 immersive tracks, fans have found themselves gravitating to "Love Of My Life" and its bittersweet meaning.
Harry Styles sings about his love for England in Love Of My Life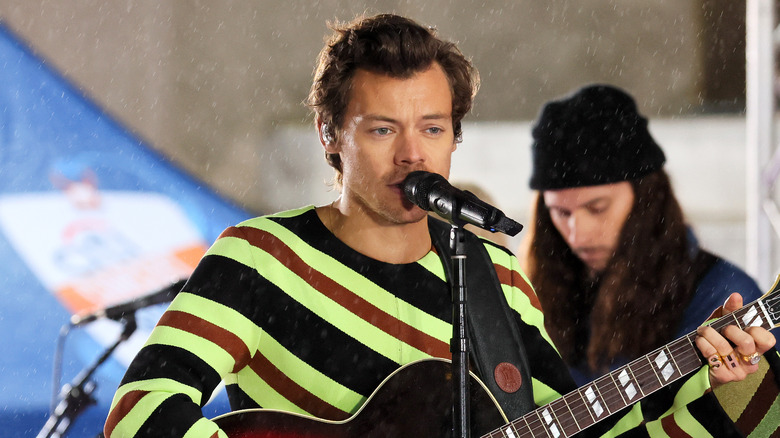 Dia Dipasupil/Getty Images
With Harry Styles' third album, "Harry's House," officially making the rounds, fans have begun to dissect each track. One song that has sparked a particular interest with music listeners is his emotional ballad dedicated to his home and England, "Love Of My Life." At the start of the record, Styles goes straight for the heart with his lyrics, "Baby, you were the love of my life."
The songwriting talent goes on to reflect on the good times he had in while living in the country. "Take a walk on Sunday through the afternoon," he sings, according to Genius. "We can always find somethin' for us to do." But those sweet moments between Styles and England seem short-lived by the time we get to the track's chorus. "Woah, maybe you don't know it's lost 'till you find it," Styles croons. "It's not what I wanted, to leave you behind."
In a recent interview with Zane Lowe of Apple Music, Styles revealed that he was "terrified" while making the track. "I always wanted to write a song about home and loving England," he explained. "To me, 'Love Of My Life' was definitely... the most terrifying song for a long time because it's so bare." With production full of warm chords and synths, the track's stripped energy can be felt with each verse. Toward the end of the track, Styles admits that even though his time with the country was limited, it was still "the love of his life."
Harry Styles' new era is in full swing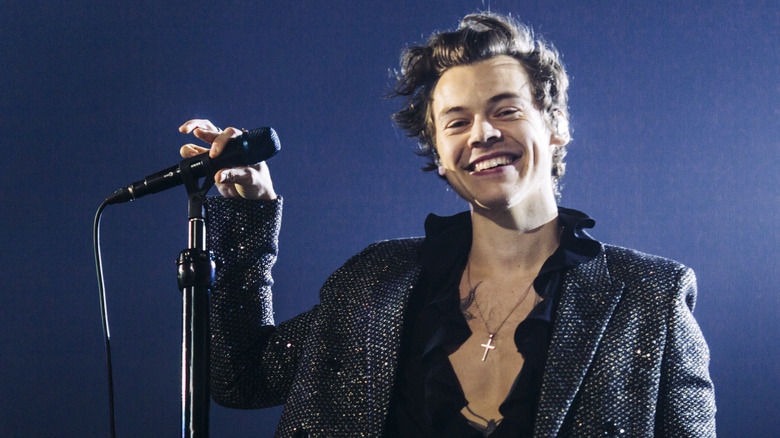 Handout/Getty Images
So far, Harry Styles' new era has been a massive hit with fans worldwide. After dropping his hit single "As It Was," the song became one of TikTok's most popular sounds, which users included in videos of how their lives have changed. During an interview with SiriusXM, Styles was asked if he'd seen any of the videos, to which he replied: "No, I haven't seen them." He then said he would take a look at the popular trend.
Even though Styles admitted to never seeing any of the aforementioned videos, he has recently expressed his gratitude for his dedicated fanbase. In preparation for the "Harry's House" release, Styles stopped by "TODAY" to perform an array of songs from the album. Of course, fans quickly flocked to the outdoor stage hours before his scheduled performance, which seemingly struck a chord with the "Cherry" singer. "I feel very lucky throughout my career so far, I just keep being surprised by the dedication and support that I've had from these amazing people," he said.
Style's music reign is far from over. On top of the release of "Harry's House," the beloved rocker is gearing up to embark on the European and UK leg of his Love on Tour. Although he hasn't confirmed or denied a change in the set list, it's safe to say that he'll add a track or two from the new record to his electric performance.