Becca Kufrin Explains Why Her Brief Split From Thomas Jacobs Was A Good Thing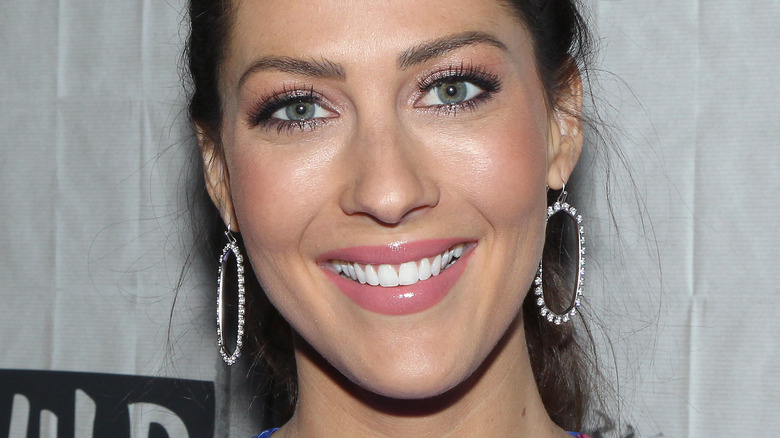 Jim Spellman/Getty Images
No relationship is all sunshine and roses! And now "Bachelor" star Becca Kufrin is revealing why that isn't exactly a bad thing — especially regarding her new boyfriend Thomas Jacobs.
Kufrin, who is a former lead of the "Bachelorette," and Jacobs, who starred in Katie Thurston's season of the "Bachelorette," met this past summer on "Bachelor in Paradise" Season 7. After being engaged two different times (looking at you, Garrett Yrigoyen) within the franchise, Kufrin wasn't exactly too keen on trying to find love within the franchise again. But, despite hesitations, the "Bachelor" alum took to the beach and found out the third time is the charm. During her time on the show, she and Jacobs became an exclusive pair — with fans anxiously waiting for their engagement to come at the finale. But, despite viewers' wishes, that engagement wasn't going to come, per Us Weekly.
Instead, at the end of the season, the two chose to part ways and leave the beach single. While following their breakup, Kufrin reportedly went back to her hotel room and cried, but that doesn't mean she regrets initially calling their relationship off, per E! News. Instead, as the two are together now, and happily in love, Kufrin is opening up on why their breakup was the best thing to happen to their relationship.
Becca Kufrin says her breakup with Thomas Jacob made them closer
While a quick breakup for some couples might be a bump in the road, for "Bachelor" stars Becca Kufrin and Thomas Jacobs, it was just what they needed on their journey to forever.
Speaking with E! News, Kufrin finally revealed why she and Jacobs needed a break following "Bachelor in Paradise." "When we were dating on the beach for that short amount of time, everything was smooth sailing. It was perfect ... But for me, I needed more of the real-life," Kufrin said, possibly harking back to why her past romances within the franchise didn't last. Kufrin then continued saying that "to go through that breakup in that very short courtship ultimately brought us back together." 
Jacobs, himself, agrees. "We broke up on the beach. At that point, you don't have a responsibility to anybody to be together unless it's to each other to be together," he said before adding, "We chose each other and we continue to choose each other every day." And that sentiment is certainly true because as the couple nears their one-year anniversary, Kufrin has revealed the two talk about getting engaged. On her podcast, "Bachelor Happy Hour" with Michelle Young, the franchise alum said (via Yahoo!) "We just kind of need to get back into my groove and settled. But I think [an engagement] would happen. I mean, I know it will one day. I just don't know when."