Zayn Malik Opens Up About Coping With Anxiety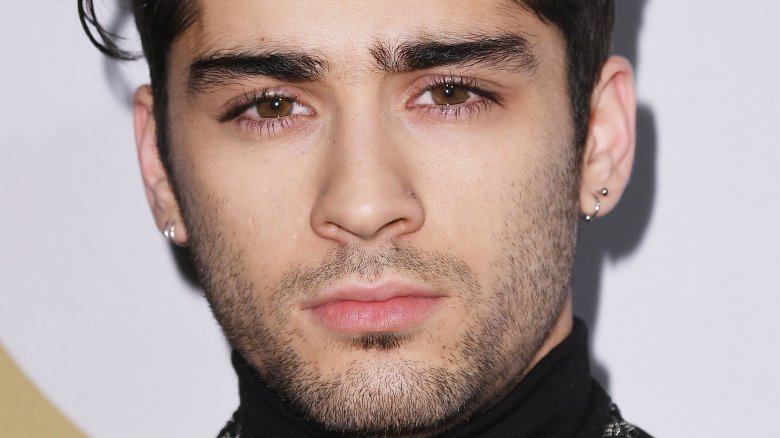 Getty Images
The "Dusk Till Dawn" singer has learned to approach his anxiety with refreshing honesty.
Zayn Malik opened up about how he copes with his mental health issues in an Us Weekly exclusive on Thursday, Sept. 21, 2017. "Just being straight up. Just being honest about everything, explaining what it is that makes you feel uncomfortable, what it is that you're cool with," the 24-year-old said, explaining his open communication policy. "And making sure that all of that is in order and everyone's got a clear understanding of what that is."
The "Pillowtalk" singer added that publicly revealing his struggle with anxiety in his 2016 self-titled memoir was a relief. "I feel like it was only a positive impact on everything that happened after it and people now have a better perspective on where I was coming from at the time and just an understanding that...it was just me struggling with being able to actually be there," Malik told the publication, explaining his decision to suddenly leave One Direction in 2015. 
"I'm definitely glad I got that off my chest, as anybody is when you feel like you're keeping something from someone you have to speak about it and clear up the air." And he's grateful for the support he's received since. "My fans are always supportive of anything I did," the "I Don't Wanna Live Forever" singer continued. "They're amazing people and they're always behind me."
As Nicki Swift previously reported, the former One Direction singer has been speaking candidly about his anxiety over the last year. As he told the Evening Standard in June, it has been much more "manageable" since taking control over his career as a solo artist, adding "I think it came from a lack of confidence, just a sense of disbelief in myself."
Ditching the famous boy band seems to have done wonders for the pop star's mental health, but the decision certainly wasn't without drama. Learn more about the shady side of Zayn Malik here.