How Wolf Van Halen Really Got His Name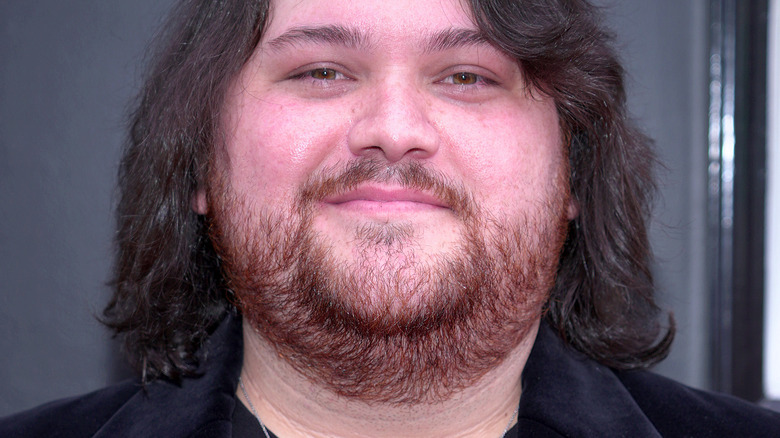 Kevin Mazur/Getty Images
Valerie Bertinelli was married to Eddie Van Halen for a decade before they welcomed their only child together. On April 11, 1981, the "One Day at a Time" sweetheart married the guitar god and Van Halen frontman. Almost exactly 10 years later, on March 16, 1991, their son Wolfgang William Van Halen was born, per Closer Weekly. The proud mom once described Wolfgang as "the one true light in my life" in an Instagram post.
Bertinelli's marriage to Van Halen did not last forever; the two stars split after 26 years together. After their 2007 divorce, Bertinelli and Van Halen maintained a close relationship as co-parents and friends Bertinelli spoke highly of her ex, telling Meredith Vieria, "he's an amazing father." 
Wolfgang was the spitting image of his famous parents, a fact that did not go unnoticed by fans. "People are very quick to remind me that I look like both my parents, which I have to tell them, it's like, 'Wow, science. Who'd have guessed it?'" he told People in 2021. "But yeah, I'm certainly a combination of both my parents. That's for sure."
While his looks are a carbon copy of his parents', Wolfgang's name is unique. Considering his career path, the inspiration may not surprise Van Halen fans.
Wolfgang Van Halen was named after a famous composer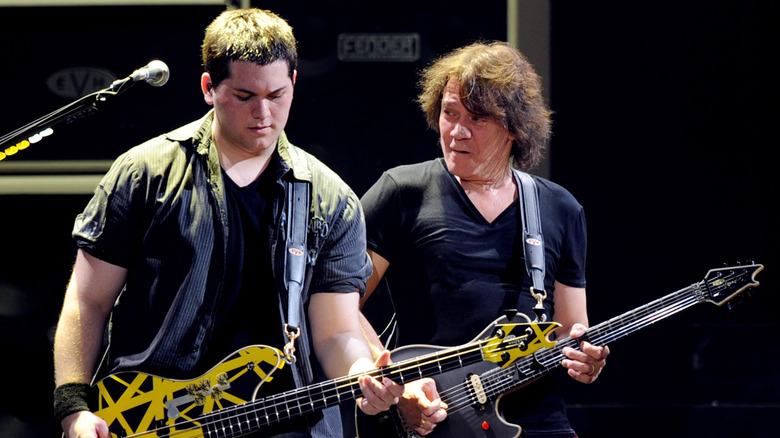 Kevin Winter/Getty Images
Wolfgang Van Halen followed in his dad Eddie Van Halen's path as a musician. As a teen, he replaced bassist Michael Anthony in Van Halen, per Ultimate Classic Rock. Perhaps the young rocker's musical destiny was set from the start, as he was named after the great composer Wolfgang Amadeus Mozart. Eddie Van Halen, a virtuoso musician himself,  named his son after the man behind "The Marriage of Figaro" and Symphony No. 41 "Jupiter," according to iHeart.
The celebrity couple nicknamed their son "Wolfie," and Bertinelli even uses the Instagram handle @wolfiesmom. As he got older he started going by "Wolf," but the Van Halen surname followed the young musician as he struck out on a solo career. In a 2021 interview with Classic Rock magazine (via Louder Sound), Wolfgang called his last name "a blessing and curse." "I'm very blessed to have the opportunities that I'm able to just because of my last name, but I really don't think that the last name keeps those doors open for you. If you don't have the goods to back it up, you're not going to be there for long," he added.
When Wolfgang named his band Mammoth WVH, he received some flack for including the VH initials. After a Twitter user asked Wolfgang why he decided to use "WVH" in his band name, he replied. "Last I checked it was my f*****" name," per Ultimate Classic Rock.
Wolfgang was happy when a certain celeb couple changed their baby's name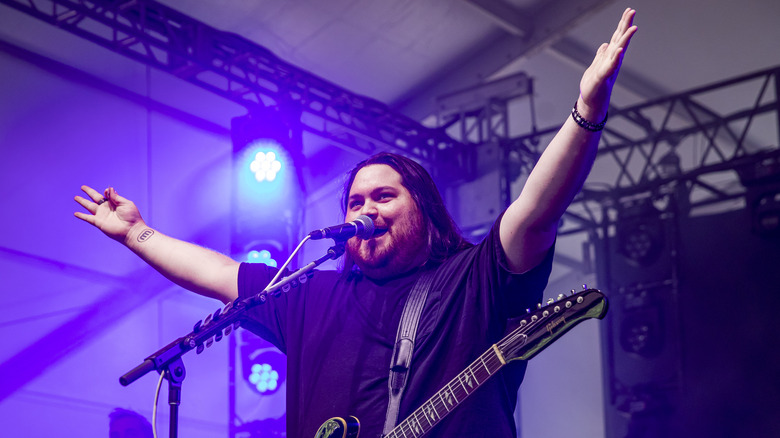 Scott Legato/Getty Images
Wolfgang is not exactly a household name these days. In addition to the 1700s-era classical composer, there are a few famous modern-day figures named "Wolf," like celebrity chef Wolfgang Puck and CNN reporter Wolf Blitzer. But when one of the most famous reality stars in the world gave birth to a baby boy in early 2022 and initially named him "Wolf," Wolf Van Halen wasn't exactly thrilled.
 In February 2022, Kylie Jenner and her boyfriend Travis Scott welcomed their son, whom they initially named Wolf Webster, per Page Six. But a month later, Billboard shared Jenner's Instagram story in which she told fans she changed her mind about her baby boy's name. "FYI our son's name isn't Wolf anymore," Jenner shared on her story in March. "We just really didn't feel like it was him. Just wanted to share because I keep seeing Wolf everywhere."
On Twitter, Wolf Van Halen reacted to the news that the Jenner baby would no longer be sharing his moniker—and he didn't hold back. "THANK F***," the 31-year-old musician declared.