Valerie Bertinelli Reveals Why Her Relationship With Eddie Van Halen Will Never Be Truly Over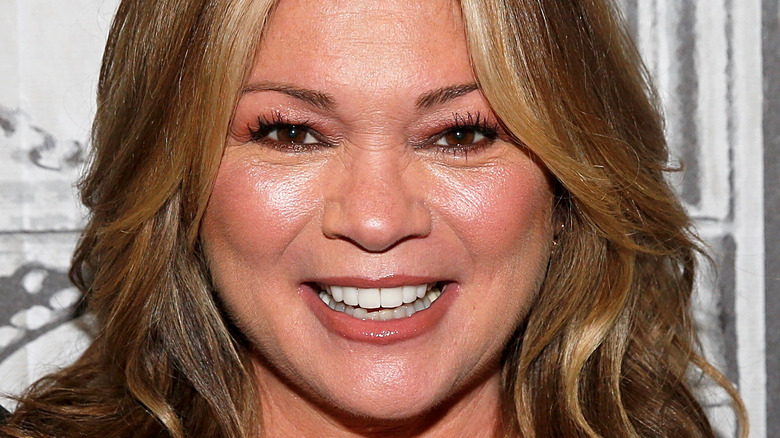 Dominik Bindl/Getty Images
We may receive a commission on purchases made from links.
Upon learning the tragic news of rocker Eddie Van Halen's death in October 2020, the world was left reeling, but perhaps no one more than Van Halen's ex-wife, mother of his only child, and forever friend, Valerie Bertinelli. "40 years ago my life changed forever when I met you," the actor and author penned in an emotional Instagram post. "You gave me the one true light in my life, our son, Wolfgang. Through all your challenging treatments for lung cancer, you kept your gorgeous spirit and that impish grin. I'm so grateful Wolfie and I were able to hold you in your last moments. I will see you in our next life my love."
And now it appears Bertinelli has every intention of making good on that promise. But why is Bertinelli so sure that her relationship with her late former spouse will never be over? The answer just might surprise you... 
Valerie Bertinelli said that Eddie Van Halen visited her after his death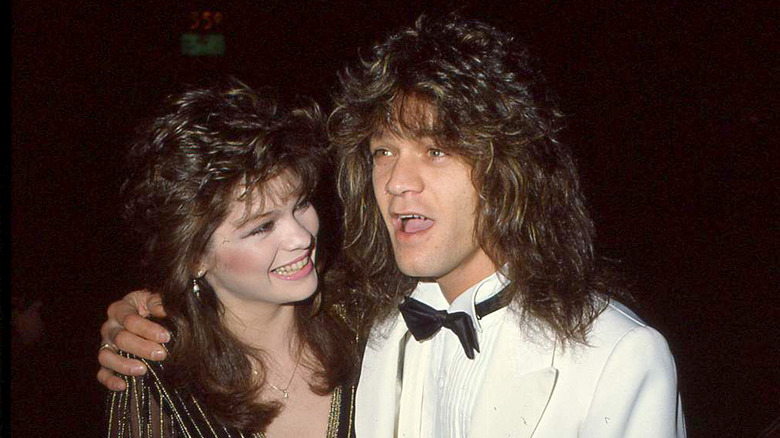 Kevin Winter/Getty Images
In January 2021, talented actor and author Valerie Bertinelli sat down with Yahoo Entertainment for a segment of their celebrity book series, "Under the Covers," and spoke candidly about her relationship with the late musician Eddie Van Halen. "Some of the last words I said to him [are], you know, 'Maybe next time. Maybe we'll get it right next time,'" she revealed. "And I really do believe that this is not the first time nor will it be the last time that I spend a lifetime with him."
Echoing those same sentiments in her new memoir, "Enough Already: Learning to Love the Way I Am Today," Bertinelli wrote about an experience where Van Halen visited her after his death. "I was drifting in that half-asleep, half-awake place when I sensed a presence in the room. I opened my eyes and there, through the darkness, was Ed," she penned. "Looking at me. With that Cheshire cat grin of his. Like you asked for it. Here I am. 'What's going on?' I asked. 'Are you really here?'" According to Bertinelli, following that encounter, she was left with an overwhelming sense of reassurance.
Perhaps, the two former flames really do have some unfinished business.