This Is How Far Buddy Valastro Really Got In School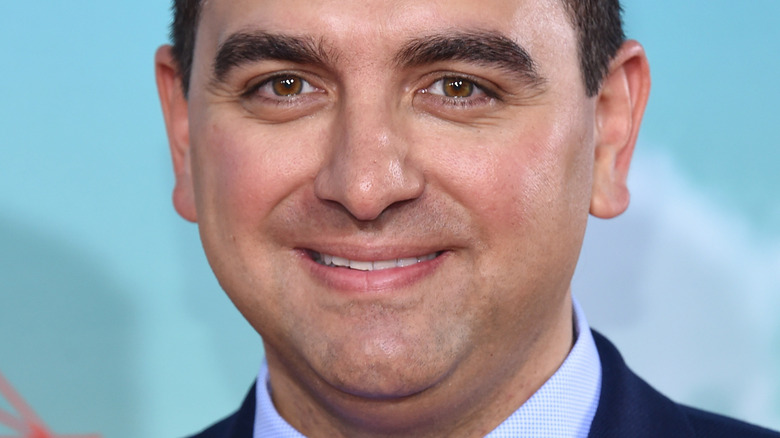 DFree/Shutterstock
Buddy Valastro is one savvy businessman. The baker turned reality TV star has turned Carlo's Bakery into a global phenomenon and massive franchise, which includes bakeries in several locations across the U.S., several "Cake Boss" spin-off shows — including "Kitchen Boss" and "Cake Boss: The Next Great Baker," and "Buddy's Bakery Rescue" — and plenty of cook books and kitchen apparatus with the "Cake Boss" and Valastro name on it. Naturally, having fingers in so many pies (potentially literally!) has seen Valastro pocket himself and his famous family millions of dollars over the years. And we mean millions. According to Celebrity Net Worth, the superstar baker has done very well for himself, netting a whopping $10 million net worth. Not bad. Not bad at all.
So, having earned such a massive fortune and having built such an impressive brand, Valastro must have spent hours in the classroom studying and preparing for all that major success, right? Well, not exactly. Let's take a look back at the father of four's time at school and how he made his dad Bartolo Valastro Sr.'s business such a huge success.
Buddy Valastro didn't finish high school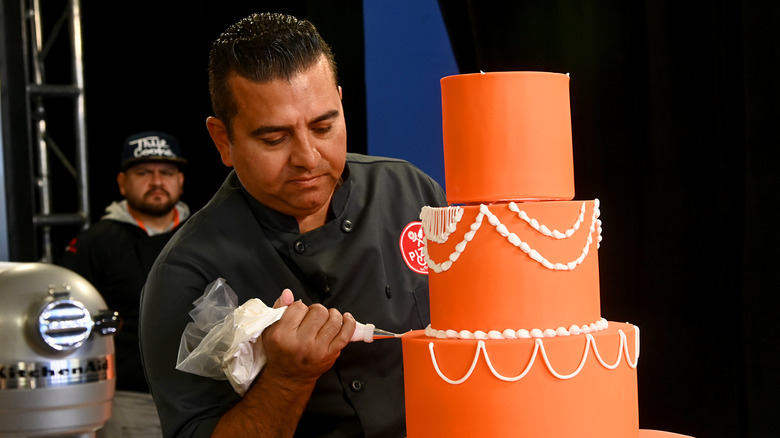 Dave Kotinsky/Getty Images
Despite being a millionaire multiple times over, it turns out Buddy Valastro never actually graduated high school. Buddy left school at 17 after his dad, Bartolo Valastro Sr., was diagnosed with cancer, with Buddy promising his dad he'd take care of the family business. Buddy explained to The Seattle Times in 2010, "I wasn't a bad student, or a misfit. I was a B student who never tried. I got mostly B's and an occasional C," revealing he initially started working at Carlo's Bakery at 11 years old. Buddy worked alongside his dad while attending school and was a pot washer when his career first began. "Dad wanted me to start at the bottom... I did every job in the bakery... If I didn't do it that way, I wouldn't be who I am today," he said.
Buddy's father actually wanted him to go to college and wasn't too keen on him taking over at the bakery, but that deter the youngster from following his dream to make the company a success. Buddy recalled the emotional moment he told his dad the day of his cancer diagnosis that he was going to work in the bakery full-time, which is when his dad told him he wanted him to graduate first. That didn't stop Buddy, though. "That afternoon Mama drove me to school and we filled out the paperwork for me to officially leave high school," Buddy told Guideposts. "Three weeks later Dad died."
What does Buddy Valastro think about education?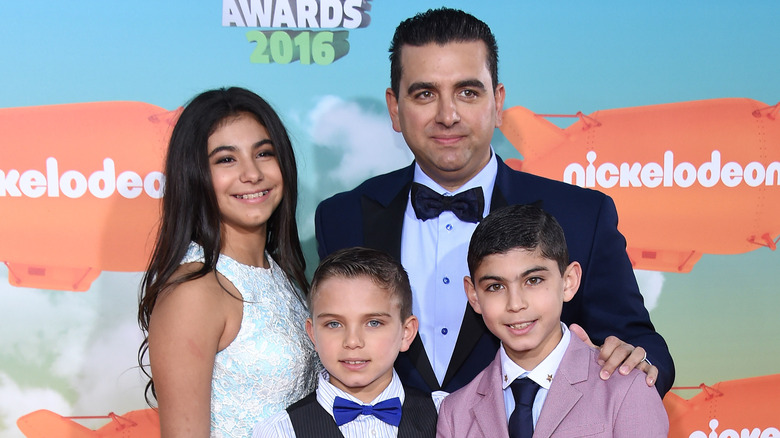 DFree/Shutterstock
Despite Buddy Valastro leaving high school in his junior year, that's not stopping him from urging his own children to go as far as they can in the education system. "My dad went to the fourth, fifth grade, and then had to leave school and go to work. Those were the times in which he grew up. He said, 'I want more for you.' For me, I want the same for my kids. I want them to have the best education they can. Education is the key," Buddy told The Seattle Times. The star also spoke out about his thoughts on education, admitting, "too many kids want to go to college and think they are going to get out and get a great job." He added, "The world needs more people like me who want to do a trade. Not everybody is going to get a cushy office job."
It looks like the "Cake Boss" star's kids, Sofia, Bartolo, Marco, and Carlo Valastro, are going all the way in the education system, though. In August 2021, Buddy revealed that he'd dropped his stunning and super smart daughter, Sofia, off at the University of Delaware. "We are so proud on how far you've come and we have faith in how far you can go. Thank you for filling our hearts with pride and joy," he sweetly told Sofia on Twitter alongside several snaps of the family in her dorm room. Adorable!