Zac Brown Band's John Driskell Hopkins Reveals Heartbreaking Diagnosis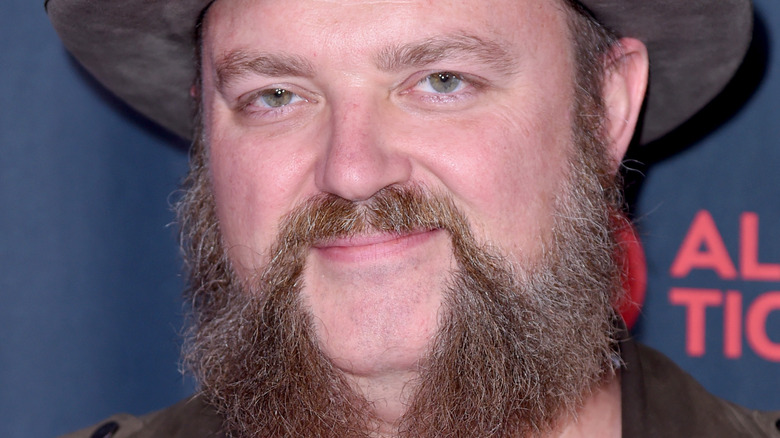 Michael Loccisano/Getty Images
John Driskell Hopkins, one of the founding members of the Zac Brown Band, has just revealed something devastating about his health.
Unlike some of his fellow members, Hopkins hasn't always been in the limelight, but when he is, he never fails to share what he's going through as an artist. In an interview with the American Songwriter in 2021, he opened up about how his album, "Lonesome High," is primarily about the solitary moments he's experienced spending time away with the people he loves most — his family. "My life is a series of these incredible moments that are often made lonely by the fact that I cannot share them with my girls," he said of his daughters. "It's hard to b*** about," he added. "No one feels bad that we had to play a sold-out Fenway show. But it's in those moments, amid tens of thousands of people, that you miss your loved ones."
However, in the band's latest update to their fans, Hopkins shared that he has been diagnosed with this incurable disease.
Zac Brown Band's John Driskell Hopkins had been diagnosed with ALS
In a YouTube video addressed to fans, John Driskell Hopkins, along with the rest of the Zac Brown Band, said they had "tough news" to reveal to everyone, and apparently, it was about his latest health diagnosis.
"Over the past several years, I've noticed some balance issues and some stiffness in my hands," Hopkins shared. "After careful analysis by some of the country's top neurologists, I have been diagnosed with ALS." He went on to say that his symptoms were "slow-progressing" from the start, and the trend is likely to continue in the foreseeable future. But he assured everyone that he was going to continue making music. "God willing, I plan to be rocking with these amazing people for many years to come." Closing out the video was Zac Brown, who said that, while there's still no cure for ALS, the research about it had been promising.
To the uninitiated, ALS stands for amyotrophic lateral sclerosis, and in some spaces, it's known as Lou Gehrig's disease. Per the Mayo Clinic, symptoms manifest in patients in different ways, and there's generally no known cause. Symptoms include loss of muscle control, cognitive decline, difficulty carrying out daily activities, and behavioral changes. In the video, it was also revealed that Hopkins had launched Hop on a Cure, a foundation dedicated to supporting research for this fatal disease. Aside from raising awareness, it also aims to "build a compassionate community" and "unleash the healing power of hope." People can make a donation by texting "HOP" to 345-345.