What Really Happened Between Pete Davidson And Kate Beckinsale?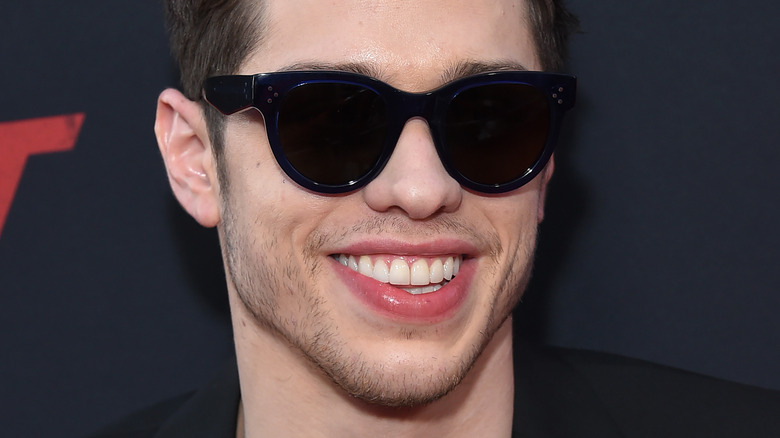 DFree/Shutterstock
It's no secret that comedian Pete Davidson is a man about town with a bevy of equally talented and successful beauties lined up around the block. Before reality star turned beauty and fashion mogul Kim Kardashian, there was pop sensation Ariana Grande, actress and model Kate Beckinsale, budding thespian Margaret Qualley, supermodel spawn Kaia Gerber, and "Bridgerton" star Phoebe Dynevor. Quite the lineup, indeed. 
Still, Davidson is adamant that each of those high-profile relationships went way deeper than surface level. "I've learned a lot from the awesome chicks that I've been with and they're all cool so I think you just grow you become a better version of yourself because like you'll learn a little something from everybody," Davidson told Charlamagne Tha God in 2020.  "I've been very fortunate and lucky to date like some really wonderful, like beautiful cool talented women," he added.
But what exactly did Davidson learn from Beckinsale — a woman 20 years his senior? And what really happened during their brief time together? The answer just might surprise you... 
Pete Davidson and Kate Beckinsale's age gap was a problem for everyone but them
Paul Morigi/Getty Images
Thank u, next.
Shortly after Pete Davidson and Ariana Grande called it quits, Davidson found solace in the arms of none other than "Underworld" star Kate Beckinsale. "Apparently people have a crazy fascination with our age difference, but it doesn't really bother us," Davidson revealed during an episode of "Saturday Night Live," per Today. "But then again, I'm new to this. So, if you have questions about a relationship with a big age difference, just ask Leonardo DiCaprio, Jason Statham, Michael Douglas, Richard Gere, Jeff Goldblum, Scott Disick, Dane Cook, Derek Jeter, Bruce Willis, Harrison Ford, Tommy Lee, Alec Baldwin, Sean Penn..." he added.
Recently, however, one politician weighed in on the celeb couple. "How come that dude gets all of these, like, hot women?" Senator Ted Cruz wondered out loud during a May 19 episode of his podcast, "Verdict With Ted Cruz." He added, "Pete Davidson was dating Kate Beckinsale. I mean you're talking 'Underworld,' you're talking like a super hot vampire in black leather trench coat. And you're like really the 'SNL' dude?! Like wow." Alas, the attention around their age gap and whatever Cruz's perceived notions about the pair were only proved to be half the celeb couple's battle... 
Kate Beckinsale wasn't a fan of all of the attention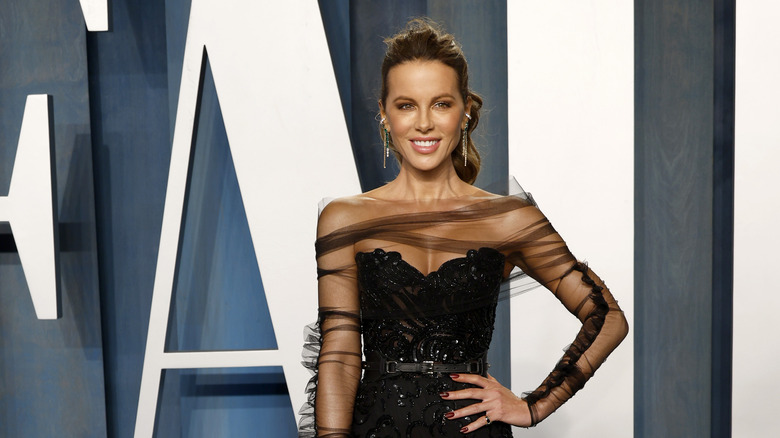 Frazer Harrison/Getty Images
Was Pete Davidson too mischievous for Kate Beckinsale?
"I'm surprised by the interest. I've never been in this position before — never dated anybody who comes with their own bag of mischief. It's all quite shocking, and something to get used to," she famously confessed during a candid interview with the Los Angeles Times in 2019. "I think if you liked the person less, you would bow out of it. If that were the main thrust of the relationship, there would be a problem. But it's not," she carefully added. "I'd rather not have people hiding outside my house. It's a little old-fashioned to have a woman's personal life [looked at like that]. It's a little bit tired."
Still, long after they parted ways, Beckinsale and Davidson seem quite fond of one another. In 2020, Davidson sang Beckinsale's praises. "Oh man, f****** legendary. All of my uncles freaked out. Also f****** hysterical. Really, really funny. Like one of the funniest people I've ever met. Yeah, she's really cool," he gushed to Charlamagne Tha God. Meanwhile, Beckinsale quietly backed Davidson on Instagram by liking a reposted viral tweet that read "I love how every time Pete Davidson starts dating another beautiful celebrity everyone's like 'wtf is happening how did he do this what is this mystery???' and everybody refuses to entertain the possibility that he might have a nice personality." Take that all you Pete Davidson, naysayers!