The Rumors About Channing Tatum's Behavior Off The Magic Mike 3 Set Are Anything But Flattering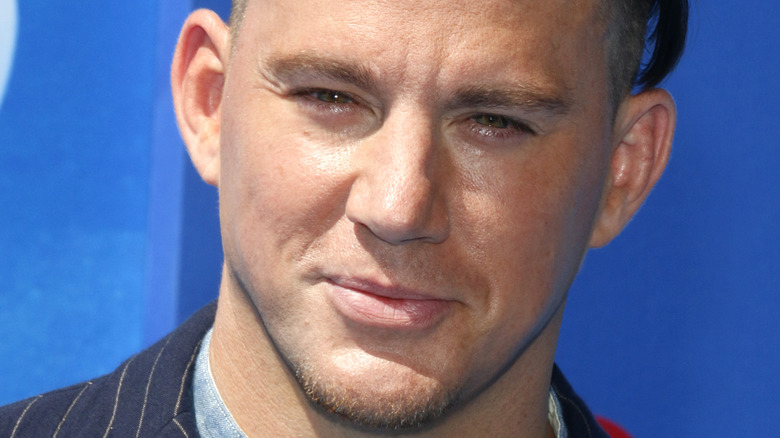 Tinseltown/Shutterstock
Scour the internet and you'll find plenty of stories about Channing Tatum being an all round nice guy. The star is clearly a super involved dad when it comes to his daughter, Everly, who he shares with former wife Jenna Dewan, so much so that he's even willing to undergo a makeover to make her happy. In April 2021, the "21 Jump Street" star shared a mirror selfie via Instagram Stories which showed him rocking blue eyeshadow, super pink lips (and chin), and some strategically placed blush after Everly, who was 7 years old at the time, tested her makeup skills on him. "When you let your daughter do your make-up – blindfolded," he captioned the snap (via Mirror).
Then there was that adorable time in June 2018 when he helped Everly to sell lemonade for charity. The two adorably raised money for Baby2Baby, with Tatum sharing several snaps and videos from their sweet daddy daughter day on Instagram Stories which included clips of them making signs together (via People).
However, everyone has an off day when they're just not necessarily feeling being sociable and having their picture taken, and it sounds like Tatum's off day may have come during a work trip to London.
Channing Tatum's alleged outburst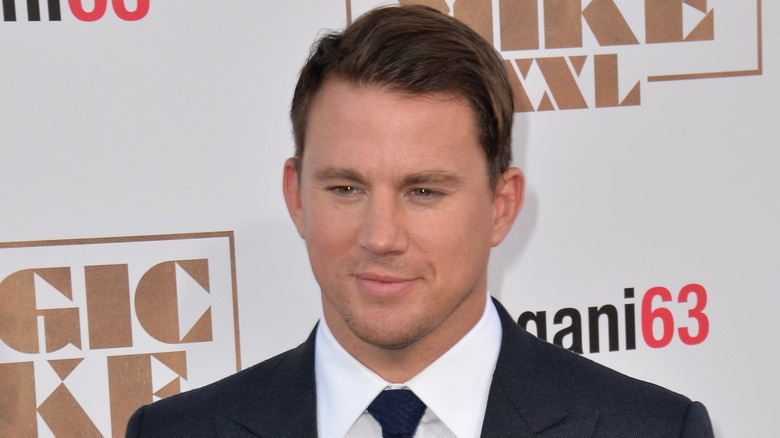 Jaguar PS/Shutterstock
Rumors are swirling that Channing Tatum wasn't exactly in the mood to be photographed while out to dinner in Covent Garden, London, in May. A source claimed to The Sun, "There was a group of six enjoying a meal and taking pictures of each other. Channing thought they were taking pictures of him and furiously stuck his middle finger up at them." The insider then alleged that the restaurant staff asked the group Tatum mistakenly accused of taking photos of him to leave the restaurant. Yikes.
The report came as Tatum has been spending quite a lot of time across the pond to film "Magic Mike 3," with Daily Mail first posting snaps of the actor in the U.K. back in March. But it's not just the paps who have had a glimpse at "The Lost City" star, as fans have been spotting the actor filming scenes for the upcoming threepeat around London throughout May, per My London — only it looked like they were probably far enough away that time to not upset with the presence of their cameras. Just maybe don't try your luck snapping away in Tatum's presence if you're ever lucky enough to see the actor out and about...