Kanye West Just Broke His Instagram Silence For An Unexpected Reason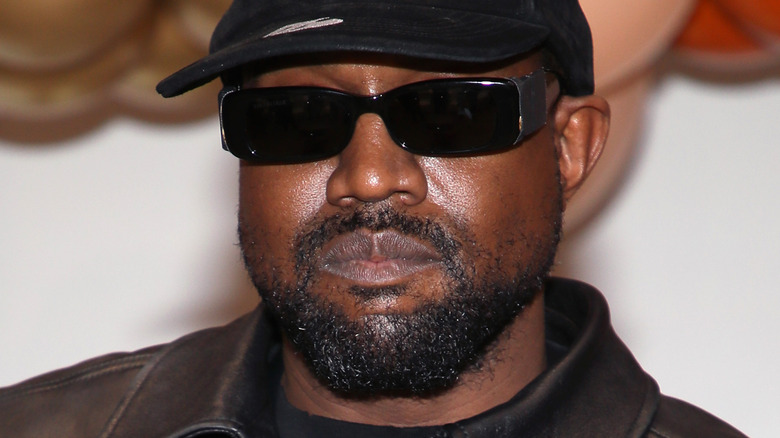 David Livingston/Getty Images
Kanye "Ye" West has returned to Instagram after a weeks-long silence. ICYMI, earlier in 2022, we saw Ye feuding with Pete Davidson, primarily because of the comic's new relationship with his estranged wife, Kim Kardashian. Over and over again, the rapper made it pretty clear that he was not happy with Kim's new relationship and resorted to launching an Instagram attack on the "Saturday Night Live" star.
However, Ye took things too far after sharing a now-deleted Instagram post where, according to Insider, he directed the racial slur "Kumbaya" at Trevor Noah after the comedian accused him of harassing Kim during a segment of his show. But this only landed Ye in hot water as he was suspended from the platform by its parent company, Meta, for 24 hours. Per Variety, the rapper was suspended on grounds of violating Instagram's harrassment policy.
Ye's temporary Instagram suspension ultimately turned out to be for the best as the rapper eventually agreed to leave Kim alone. "For the sake of the kids, Kanye has told Kim he's not making any public appearances or inflammatory social media statements, and he will go away somewhere to get better," a source cofirmed to Page Six in April 2022. True to his words, Ye has since stayed away from posting on Instagram — that is, until now.
Ye has a McDonald's collaboration coming up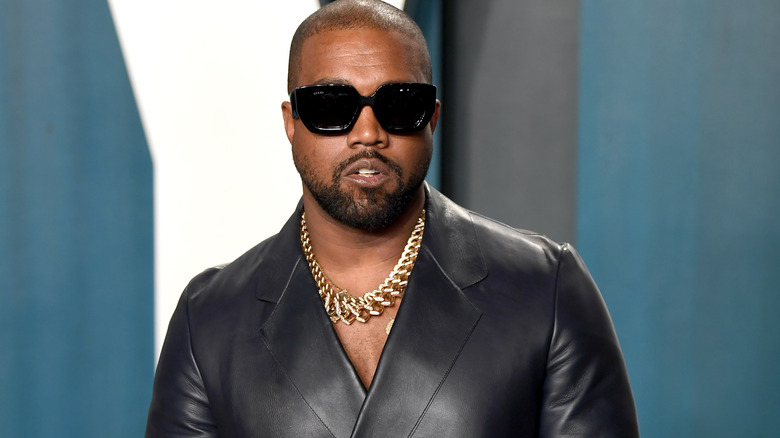 Karwai Tang/Getty Images
Taking to Instagram on May 23, Kanye "Ye" West shared an image featuring a square-shaped McDonald's box, which appeared to be a new design of a burger box. He wrote in the caption: "Ye teams up with legendary Muji industrial designer Naoto Fukasawa to reimagine McDonald's packaging." The rapper reshared the picture on his Instagram Story with a different caption, reading: "Next week it's the fries."
Though this is no confirmation of what is to come for Ye, there's a good chance we will be seeing him team up with McDonald's to create magic, given his history with the brand. Ye, has  openly confessed to being a huge fan of the fast-food restaurant multiple times over the years. "McDonald's is my favorite restaurant," he tweeted back in 2018.
However, when he's not giving McDonald's a social media shout-out, he somehow finds ways to include it in his art. Per TMZ, Ye previously name-dropped McDonald's in his 2005 hit single "Gold Digger." "He got that ambition, baby, look at his eyes. This week he moppin' floors, next week it's the fries." Similarly, in 2016, Ye wrote a poem about McDonald's for Frank Ocean's Boys Don't Cry Magazine, according to Billboard. In February 2022, Ye also made headlines after appearing in McDonald's Super Bowl ad, where he uttered the line "Can I get a uhhhhh." Whatever it is Kanye was asking for from McDonalds at the time, he just might be getting soon!