What Will Smith Absolutely Hated About His Rap Career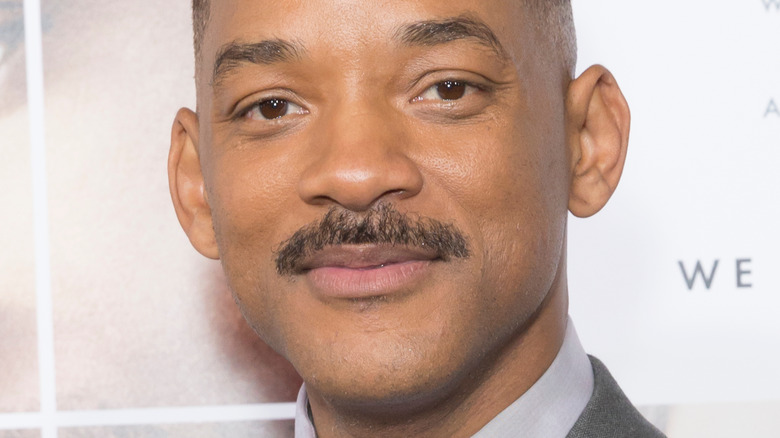 Lev Radin/Shutterstock
Will Smith is one of the most famous and successful actors in all of Hollywood, so you'd be forgiven for forgetting that he actually had a very successful career as a rapper at one point (very much pre that Oscars slap seen around the world). Yep, the star, also known as The Fresh Prince, actually has a whopping four albums to his name (including the incredibly titled "Willenium") and has dropped some huge hits like "Men In Black," "Gettin' Jiggy wit It," and, of course, "The Fresh Prince of Bel-Air" as part of the duo DJ Jazzy Jeff & The Fresh Prince.
Smith even returned to the rap game in 2020 when he joined Joyner Lucas for a remix of "Will," a tribute to, you guessed it, Will Smith. It seems like Smith may be ready to get back into the music game on a more full-time basis too, as he explained in a 2018 YouTube video that he took a step back after feeling like he took on too much. "I was doing a television show, a movie, and an album every year. What happens is that you get to a point where you're empty. I'm re-energized and I'm creating wildly like I used to," he said.
But while the father of three has seemed interested in a return to his music career, there's actually one specific thing he never actually liked about his time in the rap game.
Will Smith resented being called soft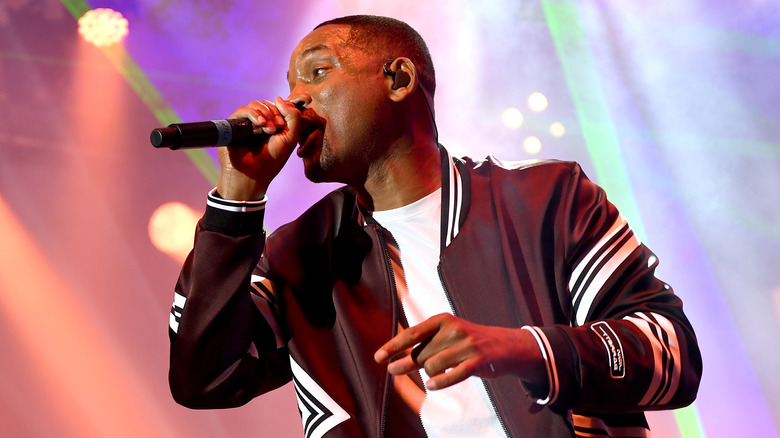 Ian Gavan/Getty Images
Will Smith got candid about what he really hated about his rap career during an appearance on the Netflix series "My Next Guest Needs No Introduction with David Letterman," admitting he didn't like it when he was described as being "soft." The reason? Because he didn't use curse words in his songs (which is actually a little ironic now seeing as, you know, Smith had one of the most infamous curse word moments in Hollywood history and all).
Smith explained why he used to omit the swears from his songs, admitting that it stemmed back to a letter he got from his grandma after she found one of his old lyric books — which included a few expletives. "'Dear Willard, truly intelligent people do not have to use words like these to express themselves. Please show the world that you're as smart as we think you are. Love, Gigi,'" Smith shared the letter read (via Page Six), adding, "That was the reason I never cursed in any of my records." Smith previously shared the sweet story from when he was just 12 years old on "Late Night with Seth Meyers" back in 2020, admitting he uttered the F bomb when he saw the note.
Smith even alluded to his avoidance of swears in his "Will" remix lyrics, proudly rapping of his successes in the song, "Did it all with no cuss words/I ain't had to curse just to keep it real."