How Lizzy Capri Overcomes The Stress Of Her Platform - Exclusive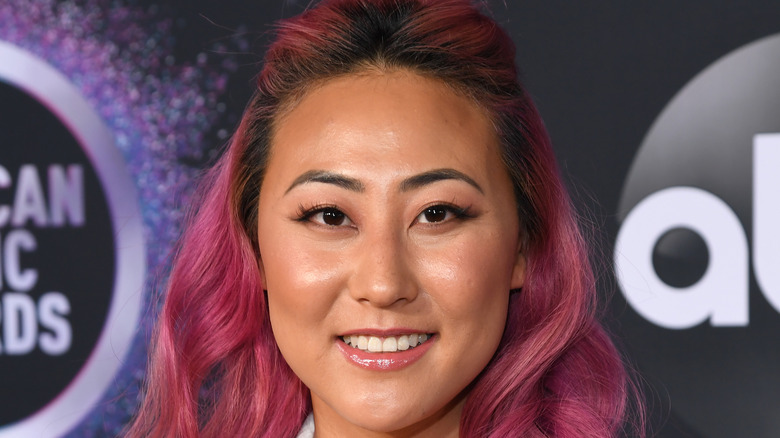 Kevin Mazur/Getty Images
Lizzy Capri has established a successful career and gained millions of followers through the family-friendly youtube videos she makes. Since launching her Youtube channel, the social media star has had many exciting opportunities and experiences. She was nominated for "Breakout Creator of the Year" at the 2019 Streamy Awards. She also co-created TEAM RAR, which is one of the most successful Youtuber creator groups. This year, she's started moving into acting with her first role in Brat TV's "Crown Lake."
Along with all the positives, having over 11 million followers across her social platforms comes with a lot of pressure. During an exclusive interview with Nicki Swift, Capri discussed what her experience has been like trying things outside of YouTube and worrying about how those projects might be received. She also discussed why she still pushes herself to keep trying new things and how she moves past the stress.
Why Lizzy has felt pressured in the past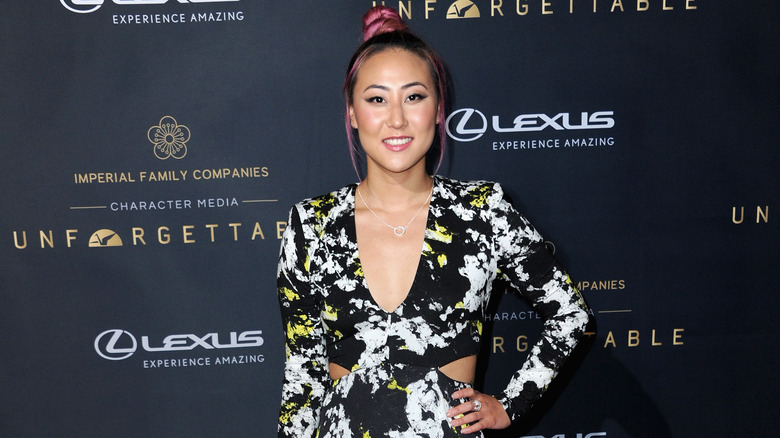 Albert L. Ortega/Getty Images
Lizzy Capri shared that she used to get very nervous whenever she tried something outside of her comfort zone and taking her first acting role in "Crown Lake" was a big step away from what she's used to. Because of her social media following, Capri knows people watch what she does, but lately, she's been doing her best to ignore that pressure and continue to push herself into new situations anyway. "Because I feel like being uncomfortable is the best way to grow and to learn more about myself. And so I've kind of just been having fun with everything, and taking the pressure off myself has been the best," Capri said.
The key to making those changes was realizing most of the judgment she was worried about was only coming from herself. "I'm probably my biggest critic, and so I feel like if I just get rid of that pressure on myself, my life would be so much easier. And so that's what I've been doing," Capri said.
Learning to have fun with her content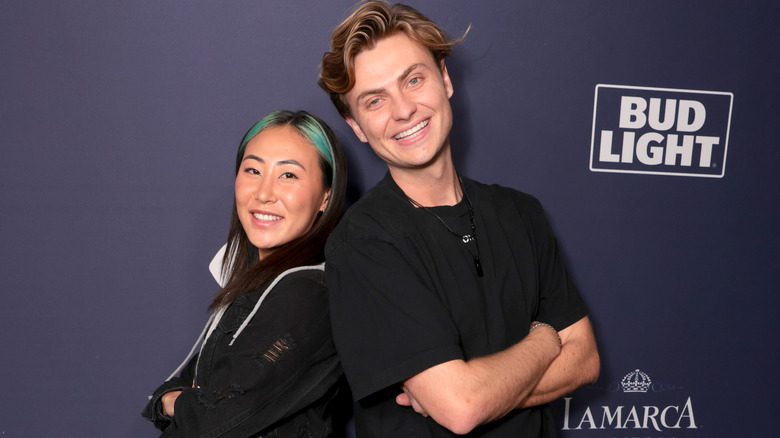 Tiffany Rose/Getty Images
To help her move past any stress, Lizzy Capri focuses on why she makes the Youtube content she does. " I just want to create fun videos that not only do I have fun making them but also my audience has fun watching them. As long as I can put a smile on someone's face at the end of the day, that's all that really matters," the Youtuber said. By keeping that motivation in mind, she can stop herself from overthinking too much. 
Like anyone, she still has days when she feels the pressure, but she's more able to pull herself back from that. "When I get really stressed out about something, or I'm like, 'Oh my God, this has to be perfect' ... I like to take a step back and think, 'okay, why am I doing this? And at the end of the day, why does it matter if I'm not even having fun making this content?'" Capri said, adding that if her video makes one person happier, that's enough. "So I can really take all that pressure off myself and just have fun with it."
Season 3 of "Crown Lake" is available to stream now on Brat TV. New episodes premiere every Tuesday.